Are you a big fan of sports and racing and would like to capture every moment of your adventures? Then you need to buy a good action cam! An action camera is a digital camera designed specifically for photo and video recording "in action" – like snowboarding, driving, hiking or even diving underwater. Action cameras are small, shockproof and sometimes even water-resistant, which makes them a good fit for any scenario. In this rating, we will review the best Chinese action cameras on Aliexpress, so stay tuned!
How to Choose the best Action Camera?
There are many types of action cameras on Aliexpress – for amateurs or professional bloggers, for recording at night or only during daylight, suitable to be used underwater and so on. We made a checklist of the essential Chinese action cam specifications, so make sure to go through it before placing an order.
Video resolution. While small, action cameras are specifically designed to capture vivid and detailed videos even in motion. The best possible resolution is 4K, which, combined with a 30 fps frame rate, is suitable for vlogging and is near a professional level of recording. There are also amateur cameras supporting 1080P and 720P – they are cheaper and better for casual video shooting.
Battery capacity. Action cameras are powered by in-built batteries, so you should buy something that won't let you down by shutting off inexpediently in the wild. Anything between 1000-3000 mAh is a solid choice since it provides up to 5-8 hours of battery life.
Waterproofness. Action cameras are often used to shooting videos underwater. If your camera doesn't support at least an IP68 level of certification, you'll need a waterproof shell.
Additional settings. Extra recording modes, apps for remote control, double-display, different charging settings and so on – these additions might not affect the camera's performance directly but can serve as functional bonuses to improve the user experience.
Top 10 Chinese Action Cameras on Aliexpress
10.

Ohwogot Mini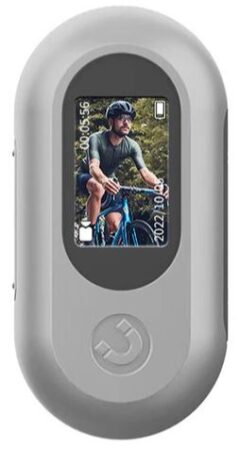 Specs: Wideangle: 150°, See all.
We launch our rating with a small Chinese action camera by Ohwogot. As small as a thumb, it will fit even in your pocket, while providing a decent quality of video shooting for your outdoor activities.
Despite being very small (around 7 cm in length), it supports 1280P HD resolution and multiple photo shooting modes which can be easily adjusted to any scenario.
The camera is encased in a metal body, which is resistant to moisture, dust and physical impacts – just make sure not to submerge it underwater.
However, there are several setbacks: the manufacturer doesn't clearly state the battery's capacity and how many hours of video recording you'll get on a full charge. And this camera is not the best choice for professional vlogging.
9.

ZUIDID CS02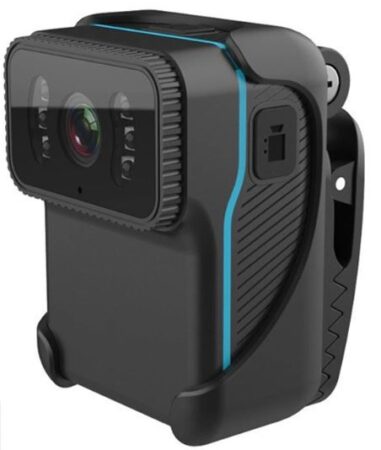 Specs: See all.
CS02 action camera by ZUDID has a very unique design with a back clip: you can place it in your pocket and shoot videos on the go, while the camera remains partially hidden. It explains why this model is popular as a daily surveillance device as well. However, let's not forget that its main purpose is to record "moments in action".
Thanks to 6 infrared night vision lights the CS02 can record videos at night without drastically deteriorating the quality. The camera supports 1080P resolution, suitable for different scenarios: you might not be able to record professional quality footage, but it is the right fit for shooting amateur-level videos. The camera is encased in a solid shell, resistant to water, dust and physical impacts.
Some customers complained about the bright flashing LED while shooting, so perhaps it is not recommended to use the camera for spying on others.
8.

KPY Mini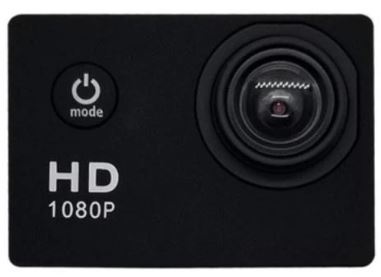 Specs: Effective MegaPixel: About 1.3MP, Memory Card Support: 128G, See all.
This tiny Chinese action camera by KPY is a perfect choice for amateurs and early-career bloggers: for an incredibly affordable price of $30 (and it gets even cheaper with discounts) you can test it underwater and while in motion, capturing breathtaking moments wherever you go.
Its main feature is water resistance: this action camera comes together with a waterproof shell, so the device can be used up to 30 meters underwater. Not impressed yet? Then let's add the 120° wide-angle video recording for detailed panoramic shots.
The in-built 900 mAh battery requires 3.5 hours to charge fully and delivers up to 70 minutes of video recording afterwards. Moreover, the battery can be replaced when necessary to prolong the device's service life.
In addition, the camera case is available in four different colors, so you can choose any design. There are not a lot of reviews, but all of them are positive: customers claim that the product is worth its money. Minor issues include poor packaging, but this can be discussed with the seller.
7.

Reedtock S9Pro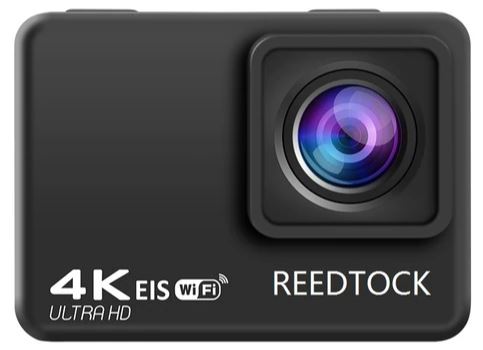 Specs: Effective MegaPixel: About 24MP, Display Size: 2.0″, Battery Capacity: 900mah/1050mah, Wideangle: 170°, Memory Card Support: 128G, Sensor Size (inches): 1/2.3 inches, See all.
For a base price of $100-110, Reedtock S9 Pro is an action camera with a basic set of recording options. Perfect for amateurs, it comes in different bundles – you can choose either a single or double-screen edition, cutting the price almost in half.
As for the specifications, the camera delivers a 4K/60 fps video quality to capture any moment with precise detail and ultra-clear colors. This is achieved thanks to a 24 MP camera with a high-definition optical fisheye lens. In addition, a wide-angle 170° camera can capture panoramic pictures with minimum distortion.
S9Pro supports Wi-Fi Connect and remote control mode, so you'll be able to start recording anywhere and anytime.
To improve the quality of your videos even further, the action camera is equipped with an Electronic Image Stabilization feature. Thus, your videos will be smooth and steady even if you are recording while jumping or running.
Customers are mostly satisfied with the camera's performance, while minor issues include low recording quality if used as a webcam.
6.

DIXSG SQ28 Mini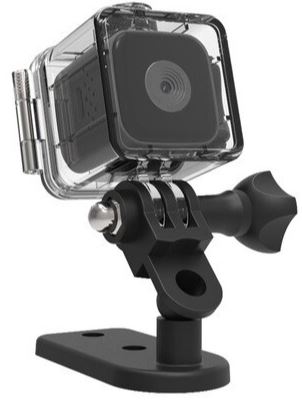 Specs: See all.
If you were looking for the smallest action camera available on Aliexpress, then SQ28 Mini by DIXSG is a perfect fit. Designed for underwater and sports shooting, it flaunts many useful features and a whole kit of accessories essential for recording.
Its professional "outdoor design" implies that the camera can work even in the harshest environments. Together with a waterproof shell, it can be used for recording up to 30 meters underwater.
To make sure that you don't run out of memory when recording marine life, the camera can be equipped with a 32/64/128/256G memory card – they even can be purchased from the seller in addition to the camera itself.
Another interesting feature is the magnetic seal: you can attach the SQ28 to any iron surface if there is no holder at hand.
As for the video resolution, it is less impressive compared to some bigger-sized models: the SQ28 supports 1080P HD, which is just enough for casual videos to be saved in personal archives. This point also serves as an obvious setback: if you are planning to record HQ videos for your blog, then you might want to aim for something more professional.
Read also:
5.

AXNEN AX9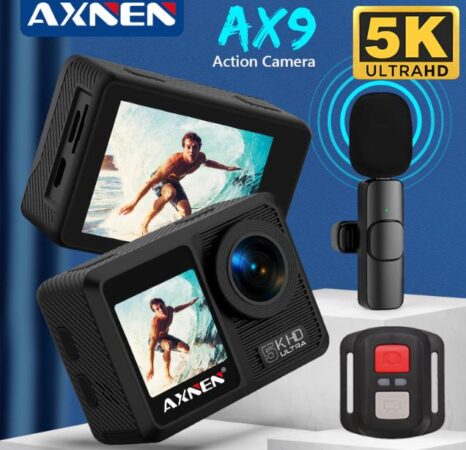 Specs: Effective MegaPixel: About 8MP, Display Size: 2.0″, Battery Capacity: 1350mAh, Wideangle: 170°, Memory Card Support: 128G, See all.
The AX9 Chinese action camera comes together with a wireless microphone, which is a bonus by itself. It can be used to record travel vlogs where you talk about your stories: a tiny microphone with a wireless distance of 8 meters will make sure that your audio is well-recorded.
With a base price of $170-180, it is not the most affordable offer on the market, but the features make up for the expensive price tag.
The camera is equipped with a dual screen, so you can watch your footage in real-time, making sure that everything you need is within the frame. In addition, the rear touchscreen is used for easy camera control and mode adjustment, so forget about annoying buttons.
Unlike many other cameras, the AX9 can record in 5K/30 fps resolution – high-quality footage capable of impressing anyone. 4K, 2.7K, 1080P and 720P are also supported, so you have plenty of options to choose from. The memory concerns when it comes to 4K and 5K are understandable, so the manufacturer made sure that the camera is compatible with 64/128GB memory cards.
For those who love to shoot on the go (while snowboarding or, in other words, aggressively shaking the camera), the device is equipped with 6-axis electronic image stabilization (EIS) system to record the smoothest videos possible.
4.

HUAAFNAT G9Pro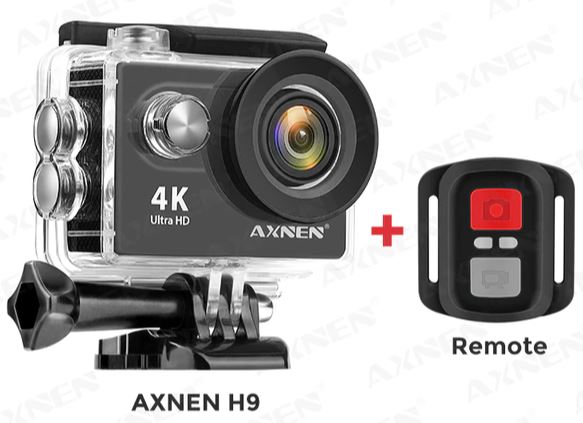 Specs: Effective MegaPixel: About 5MP, Display Size: 2.0″, Battery Capacity: 1050mah, Wideangle: 170°, Memory Card Support: 64G, Sensor Size (inches): 1/2.8 inches, Operating Temperature[°C]: 0-40, See all.
It is important to note that there are two editions of the HUAAFNAT G9 action camera – a regular one and a Pro version, which is a Chinese manufacturer's undisputed bestseller. It is one of the most flexible cameras in terms of recording resolution, which can be adjusted to shoot in any scenario – from racing to snowboarding.
And now it is time to be impressed: it supports 4K/60 fps, 1080P/120 fps and 720P/240 fps video resolutions! With a 240-fps frame rate, you'll get the smoothest videos possible, which will be further enhanced by improved stabilization settings.
And as if it is not enough, the G9Pro offers slow- and fast-motion recording regimes, allowing you to create the best action videos.
Equipped with 6 custom lenses, it offers broad visual perception, allowing you to take shots of panoramic views or capture every detail in just one frame. And in terms of safety, the camera is IP68-certified, meaning that it can be used underwater together with a waterproof shell.
The best part about this action camera is the absence of 1 and 2-star reviews, while minor complaints include some issues with audio recording.
3.

SJCAM SJ4000 AIR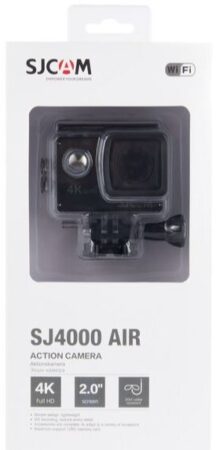 Specs: Effective MegaPixel: About 16MP, Display Size: 2.0″, Battery Capacity: 900 mAh, Wideangle: 135°, Memory Card Support: 64G, Operating Temperature[°C]: 0-50, See all.
SJ4000 Air action camera is "easy and cheap" – or, at least, this is what the SJCAM brand claims it to be. With a price of $100-110 (without special discounts), we wouldn't describe it as "cheap", but the camera is indeed very popular with the customers, having earned more than 170+ positive reviews and with a total count of 900+ orders on Aliexpress.
Its key features are the 16 MP camera, high-quality image sensor and 4K shooting at 30 fps support, which results in vivid and bright videos full of color, perfectly capturing any moment on the go. A 135° camera lens allows you to capture the scenery and panoramic views with minimum distortion, making sure that you won't miss a single thing.
With a 2.0″LTPS touchscreen, you can easily adjust the camera settings and modes. In addition to the 30 fps videos we mentioned earlier, you can record super-smooth 60 fps footage in 1080P resolution.
The manufacturer is extremely straightforward about the battery life: the camera can record up to 1 hour in 4K and 1.3 hours in 1080P. It might not sound as much, but trust us when we say that it is enough to shoot the best moments of the day.
The only possible con might be the fact that the camera supports a maximum of 64 GB memory card, so your 128 GB won't be compatible.
2.

Drift Ghost XL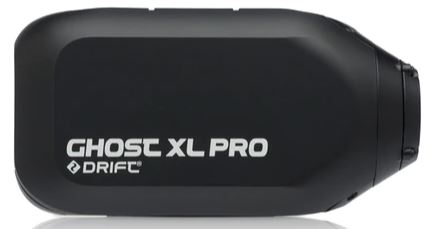 Specs: Effective MegaPixel: About 12MP, Display Size: 1.0″, Battery Capacity: 3000mAh, Wideangle: 140°, Memory Card Support: 256G, Sensor Size (inches): 1/3 inches, See all.
"A camera that never stops" is, perhaps, the best motto ever designed for an action camera – and the Drift Ghost XL stands for its name. With more than 500 orders and lots of positive reviews, it delivers supreme quality video recording for those who do not stand in one place.
The aerodynamic design makes it a perfect choice for racing and biking videos, as you can attach it to your safety helmet or the bike itself. And it comes with a whole bunch of useful features, such as a 300° rotatable lens, waterproof construction and a powerful 3000 mAh battery, which will get you covered for 9 hours of non-stop recording.
In addition, there is a Dash Cam mode installed on the camera: in case you accidentally run out of memory, the camera will continue the recording by overwriting the oldest footage. This will ensure that every important moment of your road trip is captured.
In addition, if your Drift Ghost XL is connected to Wi-Fi, you can live stream your videos on YouTube – a feature that might be interesting to bloggers.
It is also one of the best Chinese cameras in terms of control, as you can adjust the settings, manage your content or start/stop the recording remotely via the designated Drift Life App.
There are only a few negative reviews mostly referring to the manufacturing defects – like the white screen while recording.
1.

Cerastes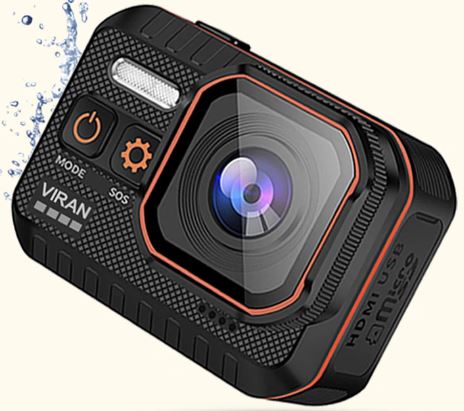 Specs: Effective MegaPixel: About 16MP, Display Size: 2.0″, Battery Capacity: 1050mah, Wideangle: 170°, Memory Card Support: 128G, Sensor Size (inches): 1/2.84, Operating Temperature[°C]: -10°C / +55°C, See all.
As one of the best action cameras on Aliexpress, Cerastes offers everything you need to capture beautiful moments outdoors. It is very small and compact, weighing less than 75 grams, meaning that you can easily carry it in your pockets – but don't assume that the size negatively affects its performance.
With a 16 MP camera, it can shoot 4K resolution video with additional 1080P/60 frame rate support, which results in a smooth and vivid video. Moreover, a system of 6 optical glass lenses combined with an HD sensor can capture up to 170° wide-angle frames.
And there is no need to worry about frame distortion, since the abovementioned lenses will correct videos and photos automatically, resulting in professional-quality shooting.
Design is another feature that deserves special attention: Cerastes action camera is IP68 certified, meaning it can even be submerged underwater (10 meters max) without a waterproof shell. In addition, it is also shock- and dustproof, making it a perfect choice to shoot in the wild.
As for the battery life, the camera is equipped with a 1050 mAh battery, which provides many hours of non-stop recording on the go.
Among 300+ positive reviews, some customers noted that the camera's display was scratched upon arrival.
What's the best Chinese Action Camera on Aliexpress
With a wide range of Chinese action cameras offered on Aliexpress, it might seem difficult to find the best deal on the market. But after a careful review of the bestselling models, we believe it safe to proceed with our recommendations.
Cerastes doesn't just hold the title of the most popular action camera brand on Aliexpress – it does offer some of the best devices out there. Cerastes Action Camera is a small, but surprisingly powerful solution for video recording on the go, delivering 4K resolution quality and durability, even under water.
Drift Ghost XL is the best action camera for road vlogs: its aerodynamic design combined with a 3000 mAh battery can impress any driver. In addition, Dash Cam and Dri\ft Life App are there to provide you with advanced content and settings control, raising the camera's tunability to a whole new level.
Finally, there is SJCAM SJ4000 AIR – a casual action camera that is good for almost everything: from recording outdoors to capturing panoramic views with precise detail, minimizing any possible distortion.
Read also: