Maintaining clean floors takes a lot of effort and can be time-consuming, but it is essential for a healthy home environment. Thankfully, there is a solution for those who don't want to waste their precious weekends on floor mopping – a robot vacuum cleaner. Self-operated, effective and useful, it is a must-have device for those who want to keep their apartment clean with minimum effort. This article will introduce you to the Top 10 Best Robot Vacuum Cleaners available on AliExpress.
How to Choose a Robot Vacuum Cleaner?
A robotic vacuum cleaner (or robot vacuum cleaner/robovac) is a combination of brushes, air-driven turbines, sensors and programs which allows it to move autonomously and remove debris and dirt from the floors. Robot vacuum cleaners don't require human intervention and can operate autonomously. Some devices even feature programmable cleaning routines and can return to their charging stations.
Choosing the right robot vacuum cleaner for your apartment is not overly complicated. But to avoid common mistakes, make sure to check the following specifications when buying the device:
Cleaning Space: A lot depends on the size of your apartment because some robots operate better in smaller/bigger rooms. Consider not only the room area measured in square meters, but also the space under your furniture. A robot vacuum cleaner must be small enough to fit under your beds and couches, making size an important overall parameter.
Cleaning Surfaces: While most robot vacuum cleaners can handle hardwood flooring and carpets, sudden changes in surfaces can pose challenges for certain devices. Rugs, in particular, pose a different challenge because robotic vacuum cleaners can get caught up in their tassels. Considering all this, select a device with appropriate power settings and the ability to accommodate surface changes.
Power Settings: If you only need to occasionally remove small dirt and debris from your floors, then a budget-friendly robovac with medium power settings will be more than sufficient. However, to remove pet fur and hair you might need a high-end device with strong suction power (SP), and ideally, a self-emptying base.
Programming and App Control: Some robot vacuum cleaners can be programmed to follow a certain route or cleaning routine: thus, they will avoid restricted rooms and stick only to designated areas. In addition, advanced devices can be synchronized with an app: this allows to control the vacuum cleaner remotely as well as access additional settings.
Top 10 Robot Vacuum Cleaners on AliExpress
10.

Honiture G20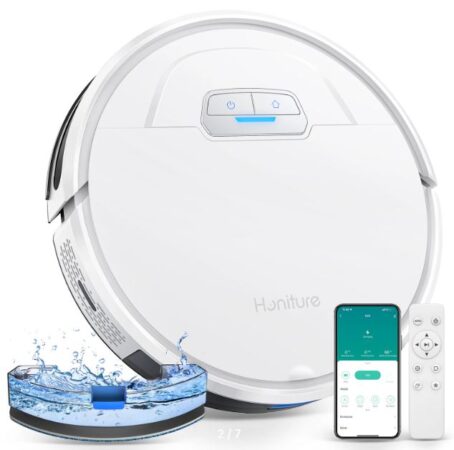 Specs: See all.
The G20 robot vacuum cleaner is a small and affordable 3-in-1 solution for sweeping, vacuuming and mopping your floors. Combined with the 3000Pa suction power and 3 adjustable power modes, you can customize the robovac in accordance with the cleaning surface. The first and second modes are suitable for hardwood floors and stone tiles, while the third is best for vacuuming carpets.
For area mapping, the robot uses H-Smart 2.0 Smart Navigation system: it allows the device to precisely scan the cleaning area and avoid collisions with walls and furniture.
The robovac is controlled with the user-friendly HonySmart smartphone app. Still, despite all the advantages the device is not very popular with customers on AliExpress, resulting in a low number of positive reviews.
9.

Donirt OB8S-MAX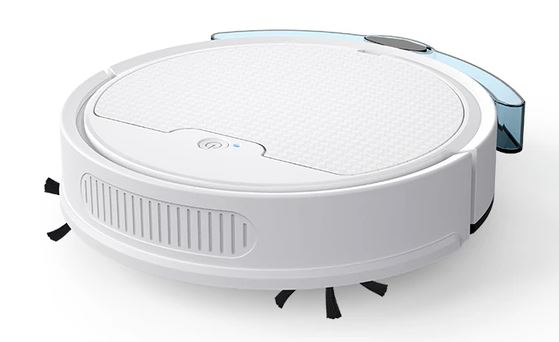 Specs: See all.
For a price of $30, an OB8S-MAX robotic vacuum cleaner is the cheapest deal on AliExpress. The device is designed for dry-cleaning and wet-mopping, but due to the small water tank (only 135 ml), the second function is not suitable for cleaning large living areas.
The robot is only 6.8 cm tall, meaning that it will easily fit under beds and couches. In terms of room scanning the OB8S-MAX uses a smart mapping system that helps the device build the most efficient route for floor sweeping, covering the majority of the area.
But the reason why we ranked this vacuum cleaner so low lies in its battery: on a full charge the robot only runs for 80 to 120 minutes.
8.

Lydsto W2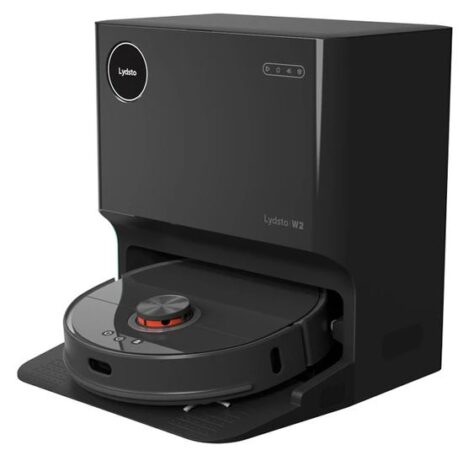 Specs: See all.
The W2 robot vacuum cleaner by Lydsto is a self-emptying device with a powerful base station. In addition to wet cleaning, mopping and drying, the robovac can sterilize the floors using electrolyzed water from the station, thereby increasing the cleaning efficiency.
The device features 3000 Pa suction power, double brushes for hot air drying and mopping, and a large clean/sewage water tank (in the base station). As for the self-sealing 3L dust collector; its contents are further processed by a built-in ion sterilization system with a concentration of 0.05 PPM.
However, the high price might be the main issue. In addition to $570-580, you'll also have to cover shipping costs and, depending on your country, customs tax. Therefore, it might not be the best offer on AliExpress in terms of price-performance ratio.
7.

Keledi RS300 RC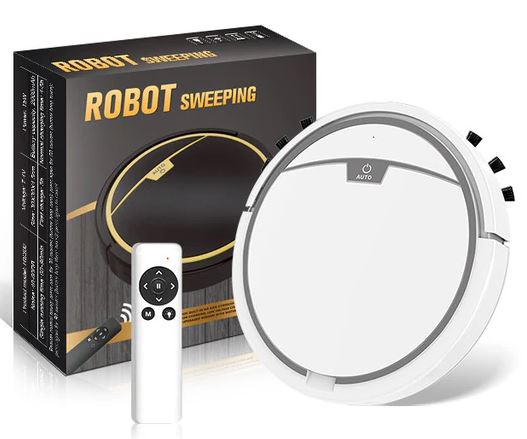 Specs: See all.
If you have never used a robot vacuum cleaner and want to try something simple for your small apartment, then RS300 RC is a reasonable choice. As expected from the $50 device, it has a low suction power of 2500-2800Pa. This might be enough for removing dust and debris but consider something with higher suction power if you have pets.
The vacuum cleaner supports multiple cleaning modes, such as "Wet and Dry", "Sweeping", "Mopping", "UV sterilization" and "Vacuuming" for various surfaces.
Minor issues include limited autonomy: the device's maximum runtime is limited to 60-90 minutes (depending on the cleaning mode) and the charging takes up to 3 to 4 hours.
6.

Lefant M210/M210 Pro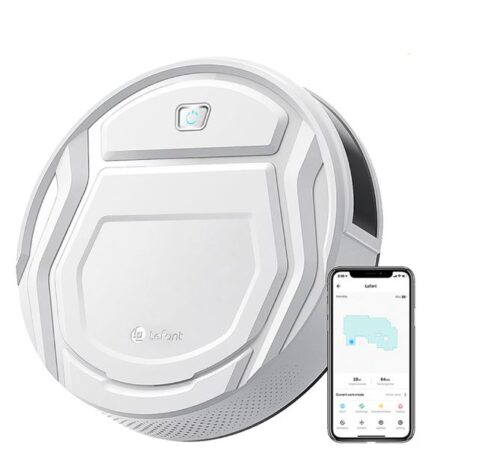 Specs: See all.
When it comes to good robovacs, a price of $90 is considered incredibly cheap, so you wouldn't expect extraordinary performance. However, M210 robotic vacuum cleaners by Lefant are not only budget-friendly but also incredibly effective when it comes to floor mopping – this makes them a great deal in terms of price-performance ratio.
To navigate the rooms and avoid obstacles, both models are equipped with Freemove Technology 3.0, which ensures better object recognition. There are multiple cleaning modes for various surfaces including "carpet boost" and "quiet cleaning".
The device is controlled by an app but you can also use Google Voice Assistant or Alexa (requires Wi-Fi). Just note that while both models have a mop function, you need to buy a set of wipes to use it.
5.

Liectroux XR500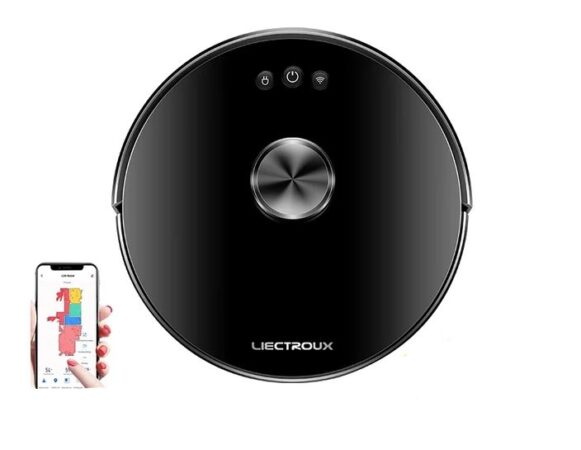 Specs: See all.
Sometimes a robot vacuum cleaner can bump into small toys and objects on the floor. In the worst-case scenario, the device will mistake it for dirt and attempt to "remove" it, breaking down as a result. To avoid such accidents the XR500 robovac is equipped with a 360° smart LDS laser scanning system. This allows the device to scan complex home environments and accurately map even large-area apartments.
With a 600 ml dust bag, a 350 ml water tank and 6500 Pa suction power, it is the ultimate cleaning solution for your home. The device supports a multi-language app which gives access to advanced settings (such as area mapping) but you can also use a remote controller. In addition, the XR500 comes with a 5-year warranty – it is important to note that no other manufacturer on AliExpress offers such generous service terms.
4.

NEATSVOR X600Pro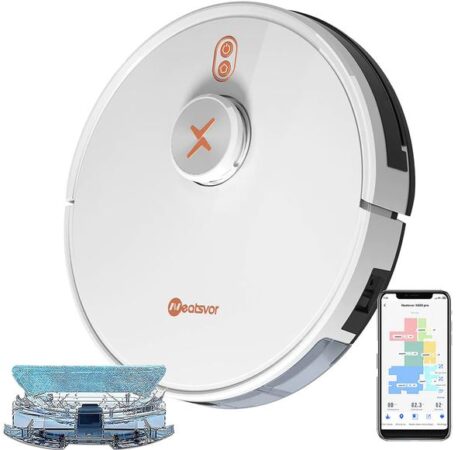 Specs: See all.
If you have pets then pet fur must be a daily annoyance for your household. To help you solve this issue NEATSVOR introduced a powerful X600Pro robot vacuum cleaner with 6000 Pa suction power. Not only it will remove the pet fur leaving no trace – your entire apartment will be clean and shining. Additionally, it features two long brushes, the robot is equipped with a water tank for wet cleaning.
The device comes with a convenient smartphone app which can be used to schedule polishing routines, draw a map and set up restricted zones for the robot. To prevent accidental collision with walls and furniture the X600Pro is equipped with a precise laser navigation system which offers ten times the accuracy compared to infrared sensors (NS).
All the while a 5200 mAh battery ensures that the robot can run autonomously for long periods, so the device is worth the money.
3.

XIAOMI MIJIA 3C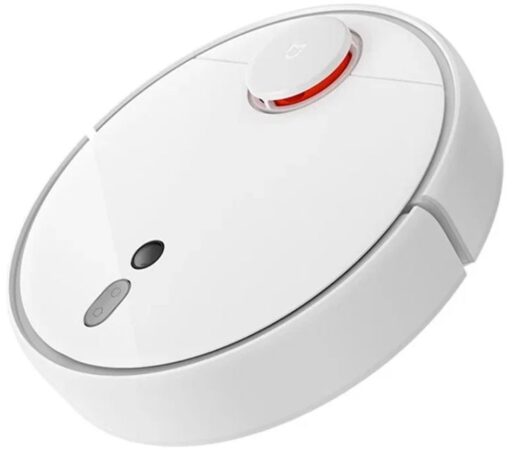 Specs: See all.
There is no way our top-3 could do without a Xiaomi-manufactured robot vacuum cleaner. The C3 robovac was designed for deep cleaning which became possible thanks to a strong 4000 Pa suction power and advanced laser navigation technology. In addition to a sturdy brushless motor, the robovac is equipped with a water tank, allowing the device to remove pet fur, hair, and even perform daily wet cleaning.
There are four working modes: quiet (for removing small dust particles), standard (for dirt as big as pieces of paper), medium, and strong (for stubborn stains and large dirt particles). With a scanning distance of 8 meters, the C3 can easily cover large areas and build effective cleaning routes.
In addition, being a part of Xiaomi's Mijia ecosystem, the robot vacuum cleaner can be synchronized with the Mi Home or Xiaomi Home apps.
2.

IMOU Robotic Self-empty Vacuum Cleaner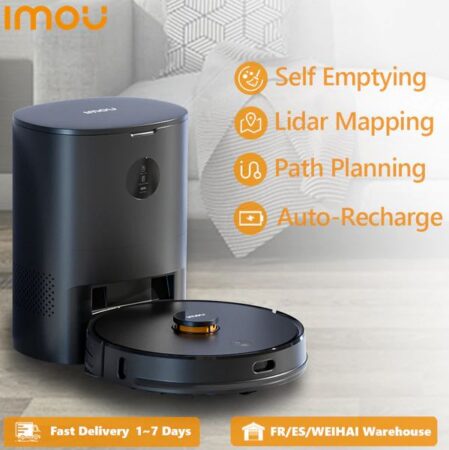 Specs: See all.
The robot vacuum cleaner by IMOU brand is the best device among self-emptying models. Equipped with a 3-liter dust bag, the robot will automatically go back to the base once it is filled and dispose of collected dirt and debris. With this level of autonomy, you only need to check on the robot occasionally as it performs all the cleaning routines.
Combined with a 2700Pa suction power, the robot can remove pet fur as well, and a 3-in-1 system enables the device to use sweeping, vacuuming, and mopping for maximum effectiveness.
In terms of scanning the device supports the Quick Mapping system. Initially, the robot will scan the room (the measuring range is limited to 26 feet) and build a map for the optimal cleaning route. Then multi-channeling sensors are enabled to avoid obstacles and furniture.
Customers describe it as a "must-have item at home" and a 2-year warranty serves as an additional bonus.
1.

ABIR X8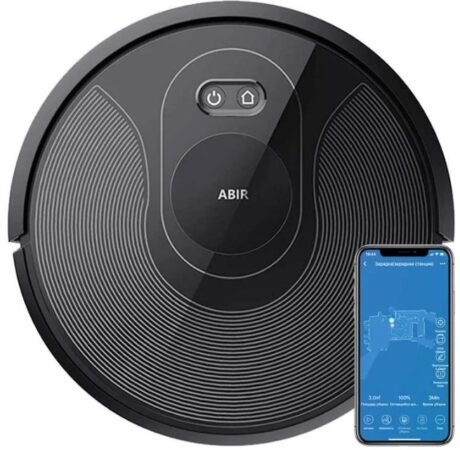 Specs: See all.
As one of the top brands on AliExpress ABIR offers robot vacuum cleaners with advanced configurations and cleaning settings. Their latest model, the X8 robovac, is the market's bestseller featuring 6500 Pa suction power and multiple cleaning modes.
The device has many features but covering all of them would require an article, so we will stick to the basics. The X8 is equipped with improved ToF dual-sensors, allowing the device to better scan the room area and avoid bumping into walls and obstacles. This way the robot can identify the most efficient cleaning routine and ensure 99% coverage of the floor.
The device comes with an app which you can use to upload and save floor plans for each room. And with a 3-year warranty, you can contact the seller at any time to receive technical support or replacement parts for your robot free of charge.
Which Robot Vacuum Cleaner is best on Aliexpress
The ABIR X8 is the best overall vacuum cleaner, suitable for both small apartments and large rooms. Featuring strong suction power and multiple cleaning modes, it can easily remove dust particles of any size, dirt, hair, and even pet fur. In addition, advanced ToF sensors ensure that the robot won't collide with walls and furniture.
If you are looking for a device with maximum autonomy, then a self-emptying robot vacuum cleaner by IMOU with the Quick Mapping system is your best choice. Even without supervision, it can maintain clean floors for up to 30 days, giving you more time for yourself.
Finally, The Xiaomi Mijia 3C is a robot vacuum cleaner that can be integrated into a smart-home system, thanks to the advanced Mi Home/Xiaomi Home apps. In addition, the 4000 Pa suction power and laser navigation system contribute positively to the robot's performance.