Do you experience irritation or allergies caused by dry air? A humidifier might be a solution for your problems: it moisturizes the indoor environment and helps to ease the symptoms of many respiratory problems. Choosing the best humidifier for your needs can be difficult, but we are here to help you out with our newest review on the Deerma F628 Humidifier – one of the top-selling household devices on AliExpress.
Technical characteristics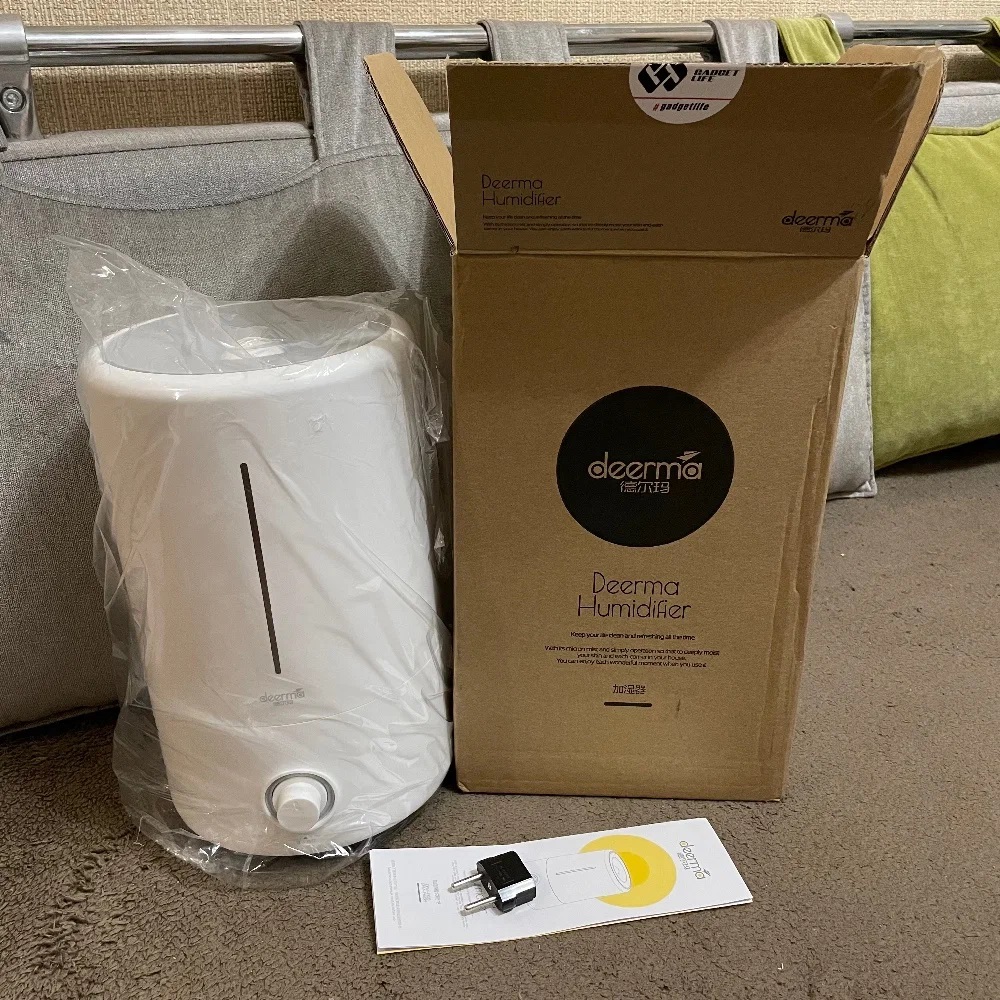 DEERMA describes itself as an "innovative electrical appliance brand", with a focus on a wide range of household appliances: not only do they produce eco-friendly humidifiers, but also offer vacuum cleaners, smart kitchen devices and so on. All of the devices are designed to support a clean and healthy indoor environment with attention to customers' satisfaction – and this is something that should certainly be praised.
The F628 Humidifier is one of the most popular devices offered by the brand with a total rating of 4.8 on AliExpress. Such popularity can be explained by its affordable price (can be bought for less than 30$ even without discounts or special promotions), surprising effectiveness in operation and fast delivery, but let's not get ahead of ourselves and check out the basic product specifications first:
Type: Ultrasonic air humidifier
Material: ABS
Water tank capacity: 5 L
Product size: 18.7x20x29.5 cm
Product weight: 1.5 kg
Power source: 220-240V, 50-60Hz
That's it for the background information! Now let's look at the device more closely.
Packaging and appearance
Deerma F628 Humidifier is simple and minimalistic: it has a cylindrical form and a size big enough to contain 5 liters of water inside. This means that the device is big. So, think about where you are going to place it beforehand. The safest way is to put it on the ground and plug it into the nearest power outlet.
There is a transparent tiny window on the cylindrical body to show water levels inside the tank – a convenient feature indeed; however, here we encounter one important issue. To refill the device, you need to lift the water tank from its base, flip it over, unscrew the tank knob, add water, tighten the knob, and then flip the tank back to reinstall it. Since you'll literally have to lift 5 liters of liquid every time the device runs out of water, it is awfully inconvenient: you might spill the water in the process or accidentally drop the heavy water tank, damaging the device in the process.
All of this is described in the user manual, which is included in the package. The box is reinforced with foam spacers to ensure safety during delivery, which is an additional bonus point.
Performance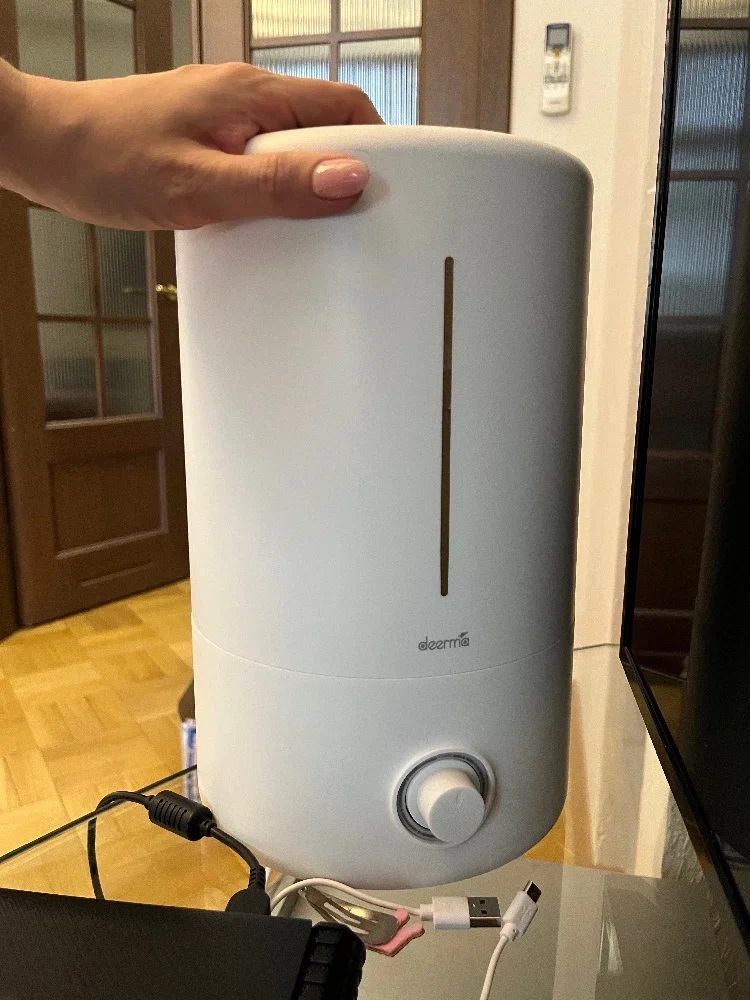 We didn't go easy on Deerma F628 Humidifier in the previous section, as we believe that the inconvenient method of refilling is a serious issue. But this device wouldn't be so popular if it hadn't any major advantages – and this humidifier has many advantages.
First, it features ultrasonic micropore technology for humidification, which converts water into the tiniest particles (1-5 μm): with the 350ml/hr rate of mist output, it can cover an area of 25-30 m2, which equals a small-sized apartment or two regular rooms. This became possible thanks to the unique system of circulation, which resembles an air duct: the mist is sprayed finely and evenly across the rooms.
The device is also very quiet: noise levels don't exceed 35 dB, so you can install it in your bedroom without worrying about sleep disturbance.
While the water tank capacity is impressive, there is an inconsistency regarding the time of operation. Some customers claim that it can work for 8 hours, while others give higher numbers. We believe that it depends on the chosen regimen, as the device offers 3 levels of humidification, so you can adjust it to your needs.
As for the reviews, customers claim that the device is easy to set up with the included English manual. But even without instruction, it is enough to unpack the humidifier, add some water and plug it in – the device will start working at once.
Pros and cons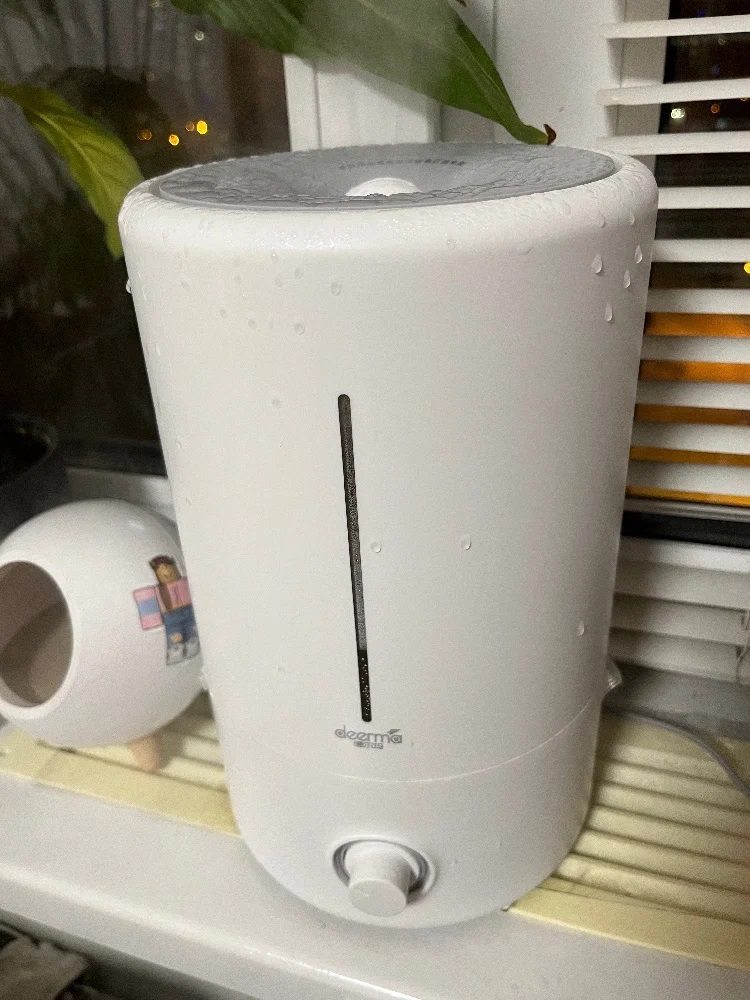 Deerma F628 Humidifier is a well-known model chosen by many customers based on positive AliExpress reviews – and here is why:
one of the most affordable humidifiers on the market;
can cover a large living area;
unique dispersion technology generates fine mist and spreads it evenly around the area;
quiet even on the highest power settings;
3 regimes of humidification;
water capacity indicator;
easy installation.
However, we do have something to say about its disadvantages as well:
big and heavy – might not be suitable for small spaces;
inconvenient water refill system – noted by many customers;
body made of plastic which can eventually crack at its base – noted by several customers as well.
Conclusion
The Deerma F628 Humidifier might not be the best in terms of design and ergonomics, but it surely serves its purpose well by evenly humidifying large areas and drastically improving the air quality. It is still one of the best deals on AliExpress in terms of price-performance ratio.
Video review
Read also: