Dry indoor air can trigger unpleasant symptoms, such as dry skin, allergies, dried eyes or respiratory problems. But a good humidifier can effectively solve this problem and is especially useful in the summer season when the weather is hot and the air contains more allergens. Believe it or not, a decent humidifier can be found not only in expensive hardware stores but on AliExpress as well – and Xiaomi Smartmi Evaporative Humidifier 2 is a good example of that. We are going to check if it is worth the hype and provide a detailed review for your consideration.
Technical characteristics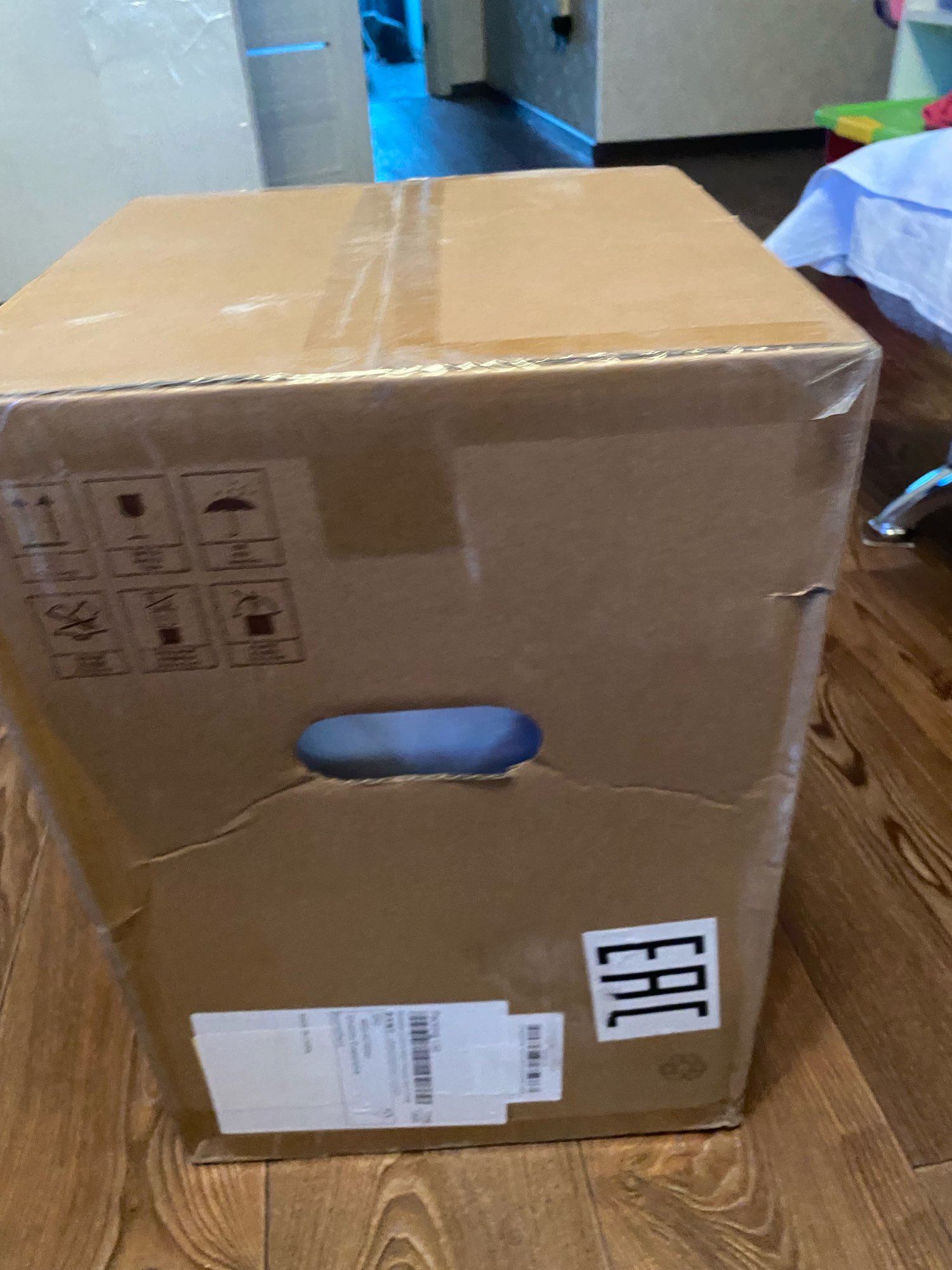 It might seem confusing, but Xiaomi and Smartmi are basically one and the same brand. According to the official description, Smartmi is a "sub-brand" of Xiaomi specializing in smart home appliances that improve the quality of indoor air. Aside from humidifiers, this list includes air purifiers, fans and other products.
The Xiaomi Smartmi Evaporative Humidifier 2 belongs to the new generation of non-water mist humidifiers. Its basic advantages include no water mist and a healthier process of humidification and air moisturization, which is suitable even for children and elderly with respiratory and other airborne diseases.
With that being said, let's take a quick look at the technical specifications:
Type: Evaporative humidifier
Rated voltage: 110-240V
Rated power: 8W
Water tank capacity: 4 L
Product dimensions: 240x240x363 mm
We have background information, as well as some of the specs – now is the time to move to a detailed review.
Packaging and appearance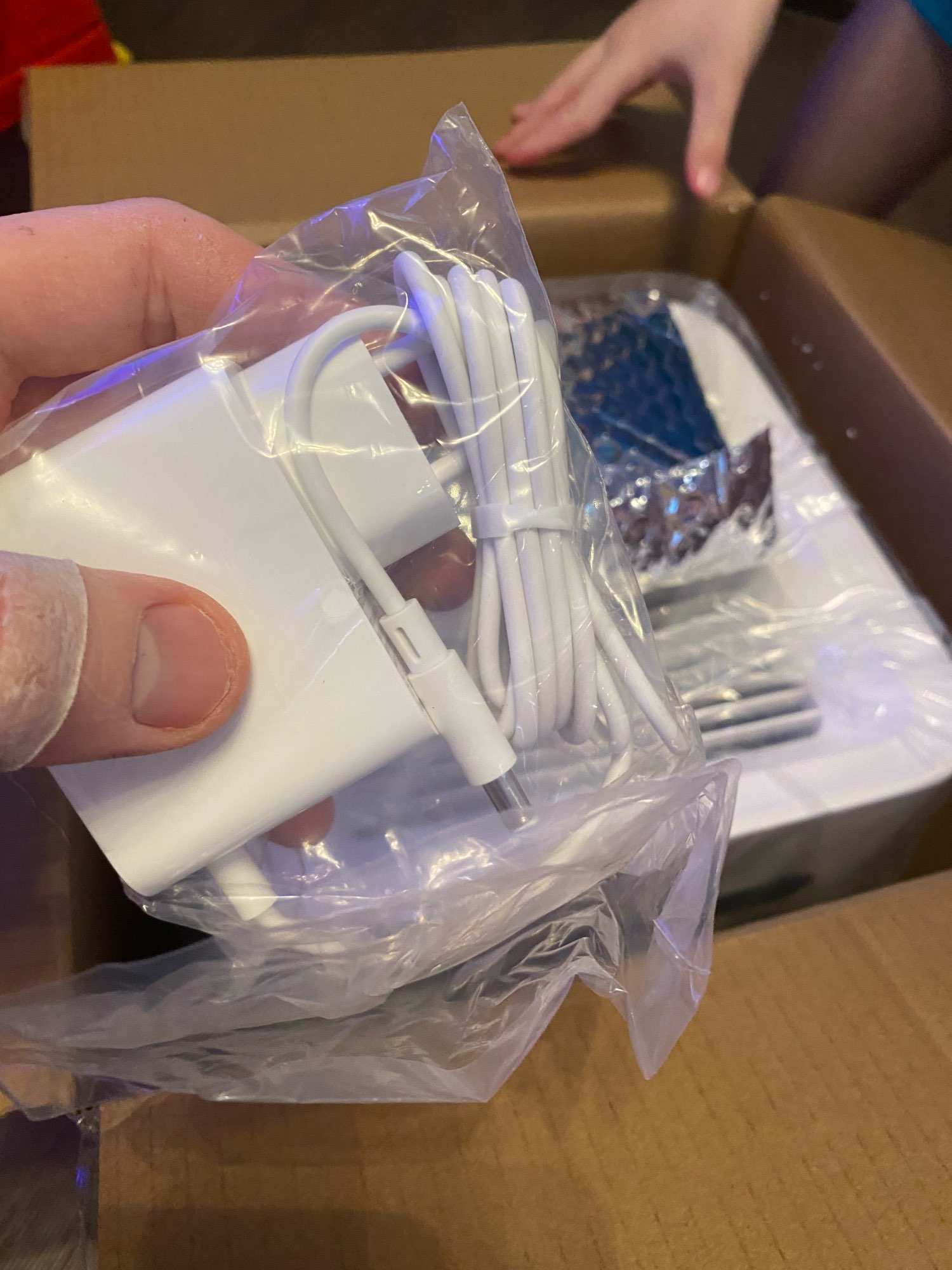 Simplicity and brilliant technical design are the two main directions which prevail in Smartmi Evaporative Humidifier 2 appearance. It is small and has a water tank of respective capacity, but don't be fooled by its size: the humidifier can provide 16-24 hours of humidification, depending on settings.
The body is made of white plastic and has a black LED display showing the current temperature, remaining water capacity and air humidity level. It is packed in a cardboard brand box which is quite often damaged in the process of shipment (no harm done to the device, though) – something that many customers have already noted.
Performance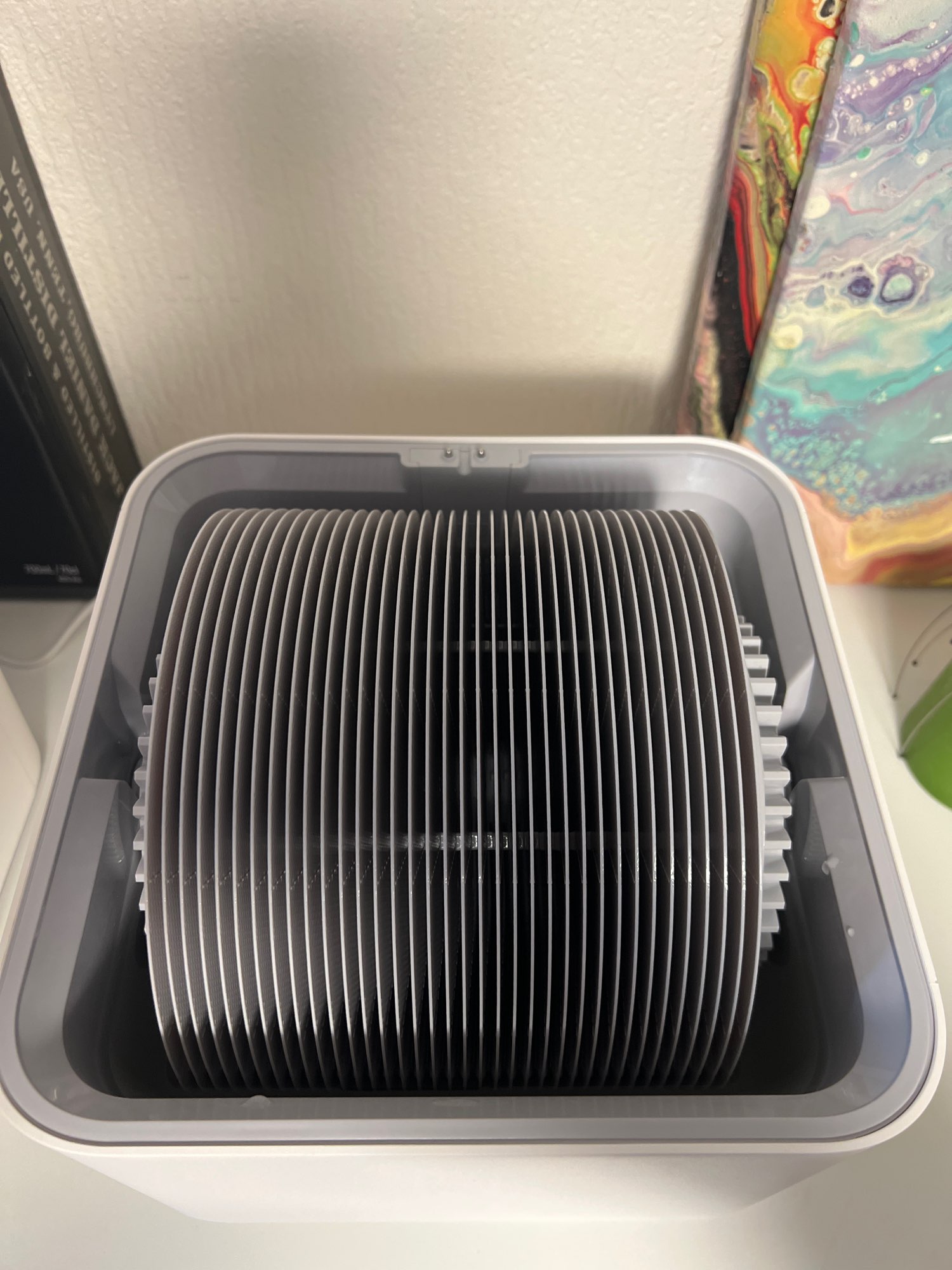 One of the main features of Xiaomi Smartmi Evaporative Humidifier 2 is a "mist-free evaporation technology", meaning that you won't be annoyed by a thin layer of white dust which usually appears in the case of ultrasound humidifiers. To achieve this, the evaporative humidifier is equipped with 36 rotating blades – or "evaporating fins", to be more specific. These blades slowly come into contact with water and, as a result, form an ultra-thin water film. This water film is then spread throughout the room with a help of a cross-flow fan, which also accelerates evaporation and ensures natural humidification evenly across the whole area up to nearly 2 square meters.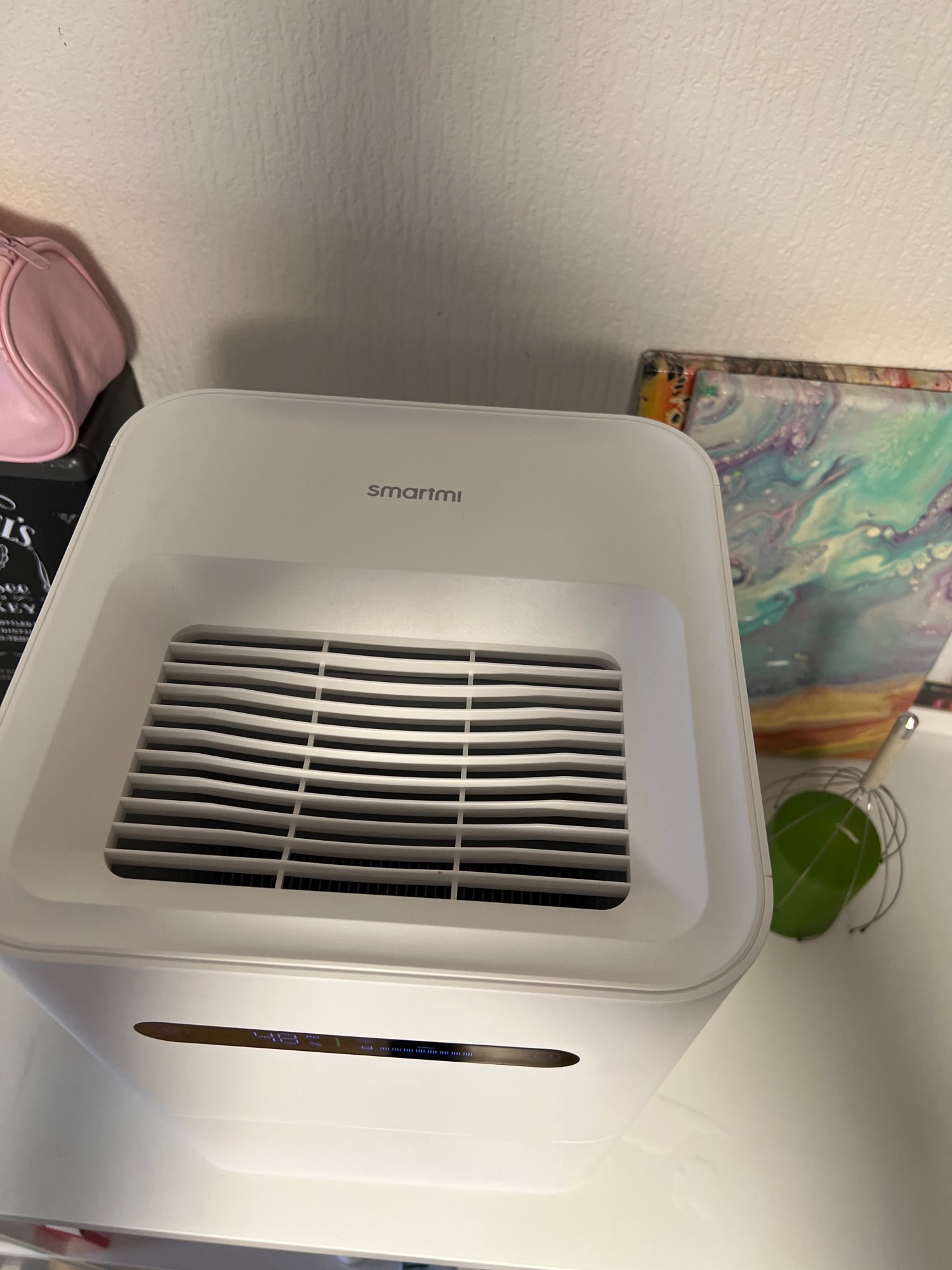 The easy process of refilling is another advantage of this smart device. It features a top-fill design, meaning that you can pour the water directly through the grill, without needing to turn the humidifier off. And you don't need to worry that water can get to the electronic parts and damage the device, because the powerful DC motor is safely protected by a water baffle.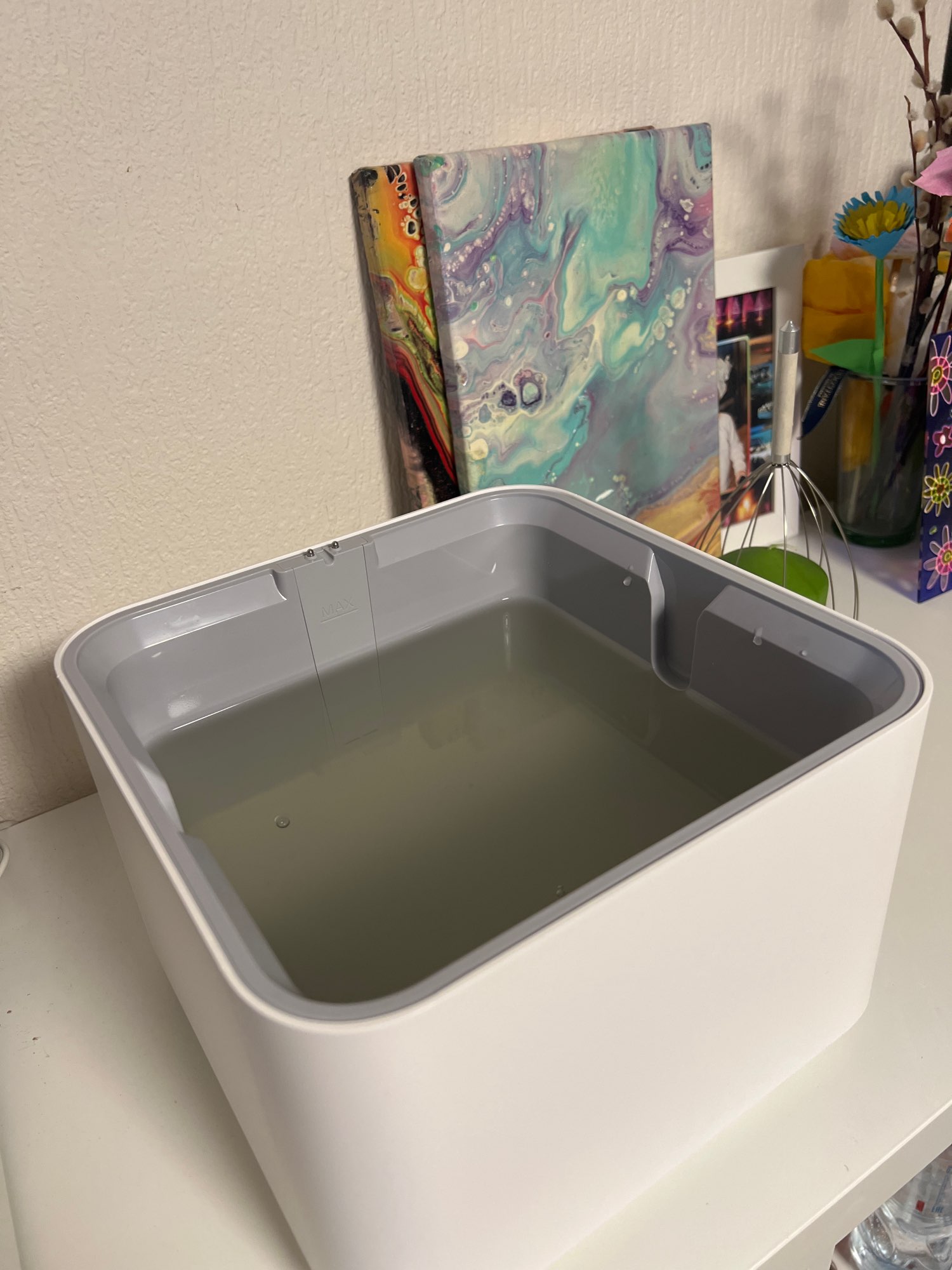 Another important feature to be mentioned is the system of automatic evaporation of the remaining water. Why is this important? Usually, when the water gets below the minimum level necessary for operation the humidifier stops working – but the water remains there, accumulating bacteria and causing a foul odour. Doesn't sound nice, right? However, Xiaomi Smartmi Evaporative Humidifier 2 is so smart that it goes into an auto-dry mode to remove any water residue.
Operation
Xiaomi/Smartmi brand is famous for its "smart technologies" – and Evaporative Humidifier 2 is no exception to the rule. The LED display serves as a main unit for device control: you can use it to adjust the screen brightness, switch the humidification gear and check key indicators such as room temperature, humidity level and remaining water volume. When the water volume is near its minimum level, the indicator will turn red, so you won't miss the best moment to refill the tank.
As with many other Xiaomi/Smartmi appliances, the humidifier can be connected to the Smart Home system via Smartmi Link App. This will allow you to control your device remotely and even set up a child lock for safety considerations.
Pros and cons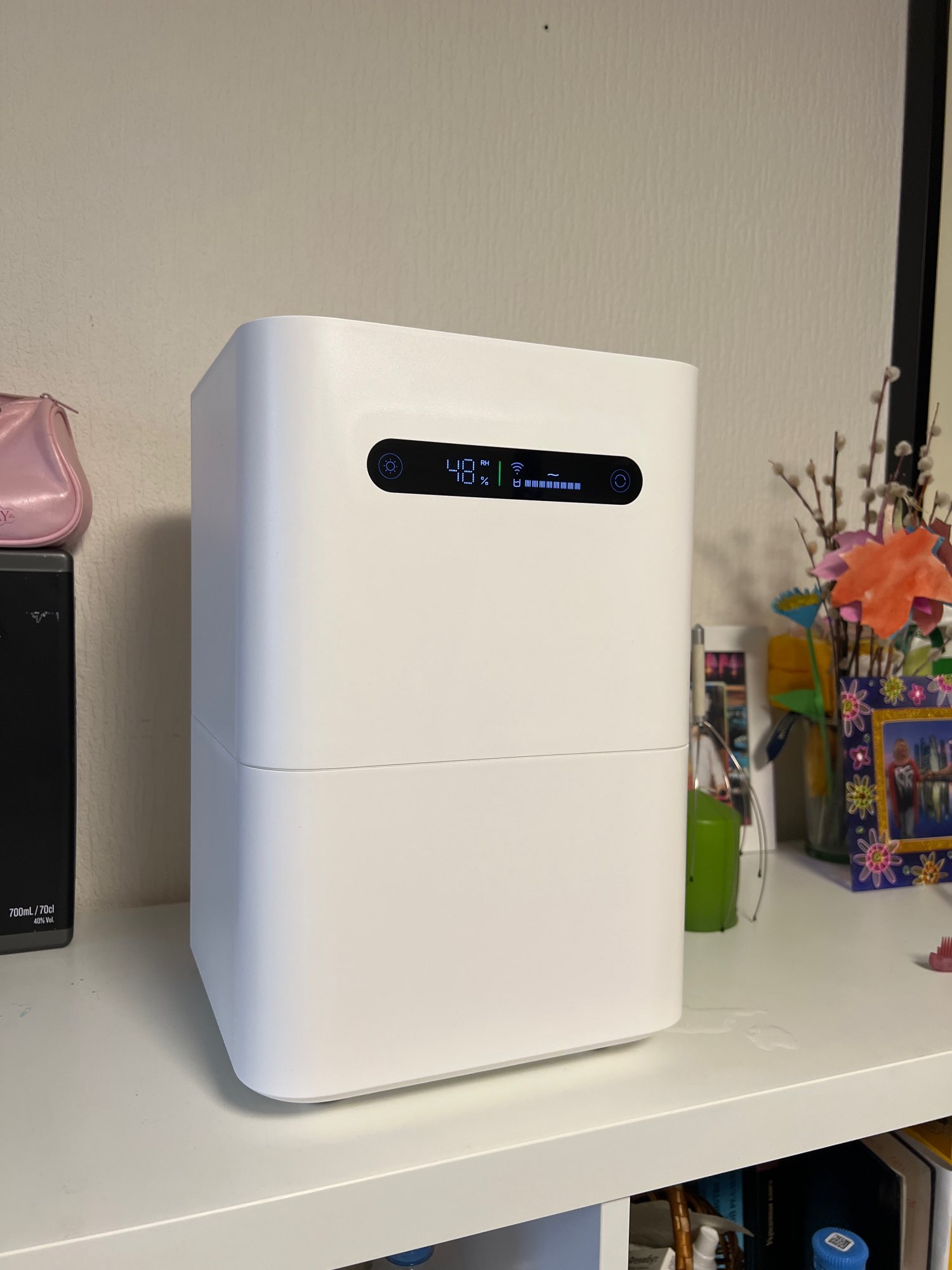 As we can already see, Xiaomi Smartmi Evaporative Humidifier 2 has many advantages, which can be briefly expressed as follows:
next-gen mist-free evaporation technology;
simple ergonomic design;
evenly humidifies the area up to 2 square meters in size;
automatic evaporation to remove water residue;
made of hypoallergenic materials;
top-fill design: easy to add water, no need to turn the device off in the process;
up to 16 hours of humidification;
remote control via Smartmi Link App;
smart LED display.
It is difficult to point out the product's weak points, but we have referred to customer reviews to find some of the disadvantages we might have missed.
expensive, but only when compared to other offers on Aliexpress;
quiet only when used on the first power level;
quite often the package is damaged upon delivery;
sometimes the device "loses" its Wi-Fi connection and must be reconnected manually.
Conclusion
Xiaomi Smartmi Evaporative Humidifier 2 can effectively solve the issue of low air humidity in any season, using innovative mist-free technology to its advantage. Many customers are not afraid to say that it is one of the best offers on AliExpress, and after a detailed review, we can second that sentiment.
Video Review
Read also: