If you are looking for a fancy addition to your set of hairstyling tools, Amazon has many options from different brands. Among top-selling products, one definitely stands out – it's a professional clipper from the BaBylissPRO Barberology GOLDFX Collection, which can be bought separately from the set. Combining power, outstanding cutting performance and exclusive design, it looks like the best deal on the market – and in this review, we will check if this clipper indeed meets such high standards and customer expectations.
Technical characteristics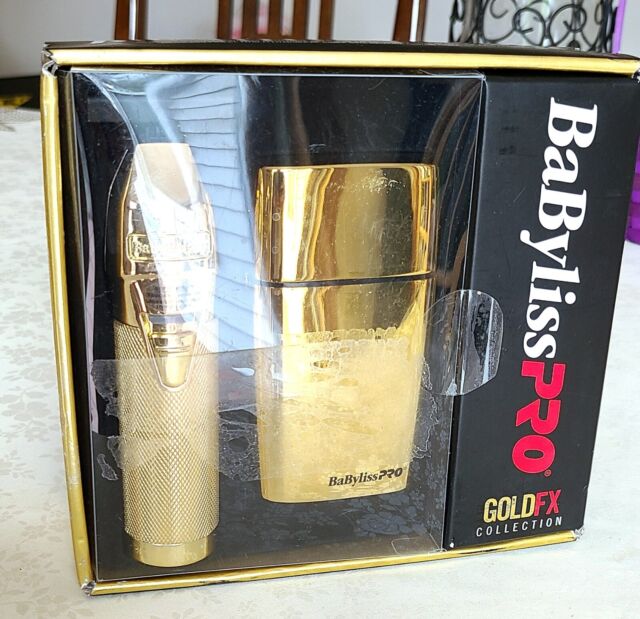 BaByliss offers one of the best clippers on the market: the brand is trusted by barbers and hairstylists all over the world. Barberology series of hair clippers was designed specifically for professional use: while considered a little overpriced, they deliver powerful cutting performance and reliability, which is vital for busy salon days.
GOLDFX Collection is one of the special sets within the Barberology series, offering a golden clipper with an advanced engine for effortless hairstyling. And while it is mainly considered a professional tool, the GOLDFX clipper can be purchased for home use as well, as it is very easy to handle. On Amazon, it has a total rating of 4.7 out of 5 stars based on 19107 reviews! So, it is safe to assume that this model is adored by customers.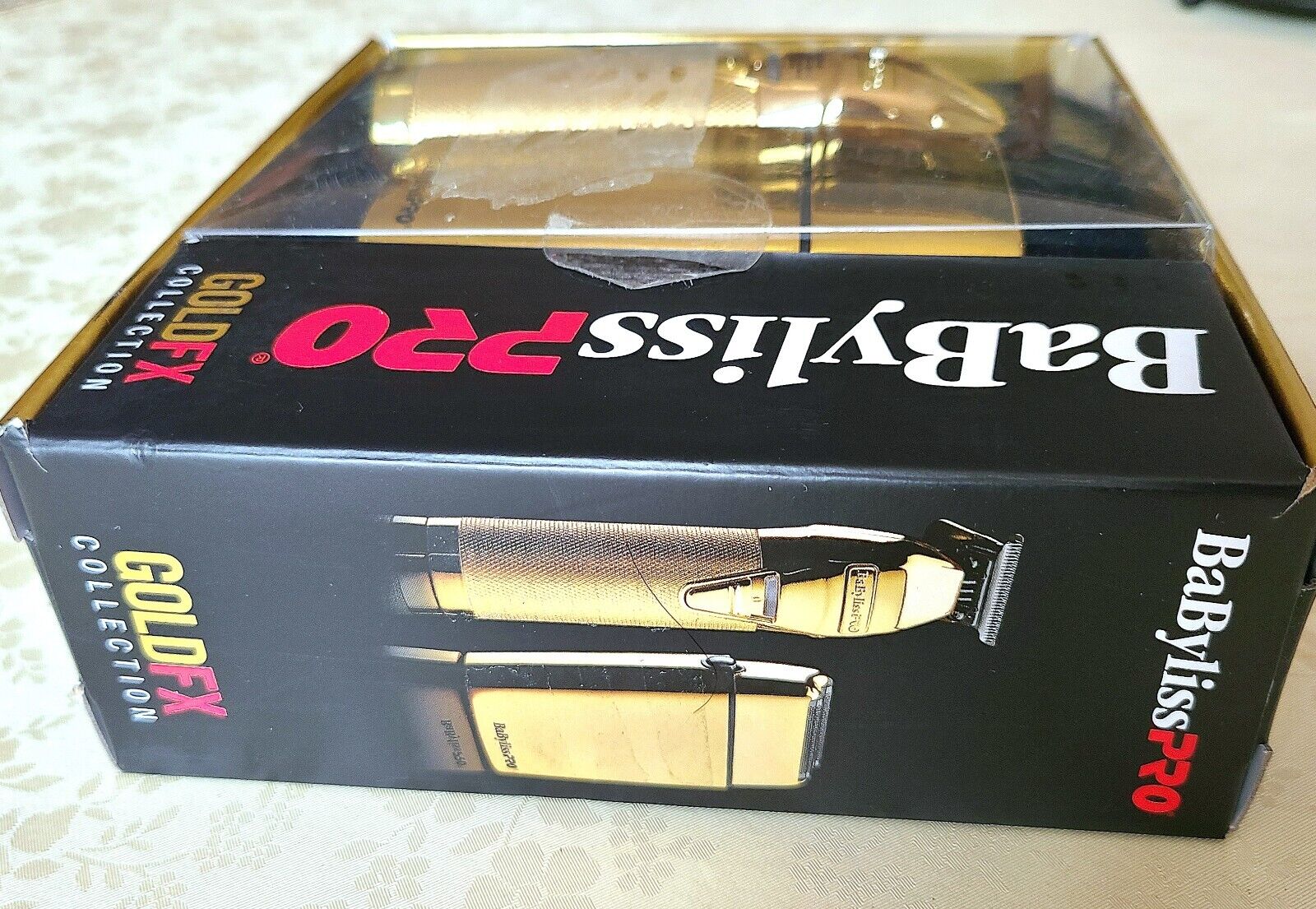 As for the price, the GOLDFX Clipper is considered expensive by a general audience, but it is expected of a professional tool: the price ranges between 230$-250$ for a clipper only, and additional accessories, such as a charging base, must be purchased separately.
Before moving on with the review, here is a short list of technical specifications to give you a general picture of the device's performance:
Type: cordless hair clipper
Battery: Lithium-ion
Run time: 120 min
Speed: 9500 rpm
Item weight: 302 g
Warranty: 2 years (depends on the reseller)
Packaging and appearance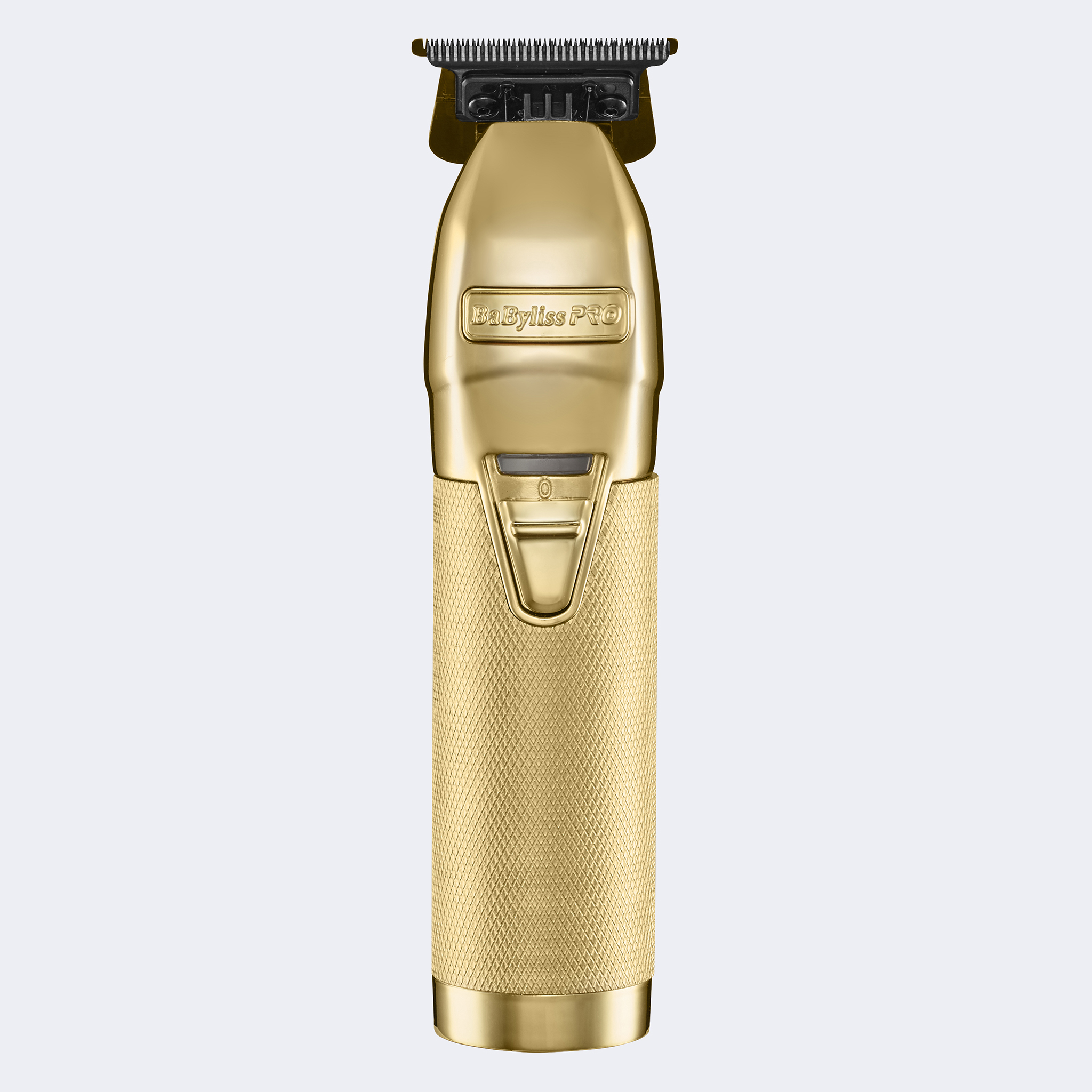 An immediate eye-catcher, the GOLDFX Clipper features a metal golden housing with knurled barbell grip. This combination not only catches attention but also ensures durability in use, as the metal is less prone to damage and wear when compared to plastic. It has a small taper on one side for better control while cutting, and a hanging hook – to conveniently hang the clipper on a wall when not in use. The clippers are lightweight and easy to maneuver as well. Needless to say, they will make an amazing gift – not only because of their looks but also their performance.
The clipper comes with a set of 8 comb attachments, a charger, a screwdriver, a cleaning brush, a bottle of oil for blades and a manual. Everything is packed in a metal sealed box with a transparent lid to showcase the device, which looks positively amazing, so 10 out of 10 for packaging!
Performance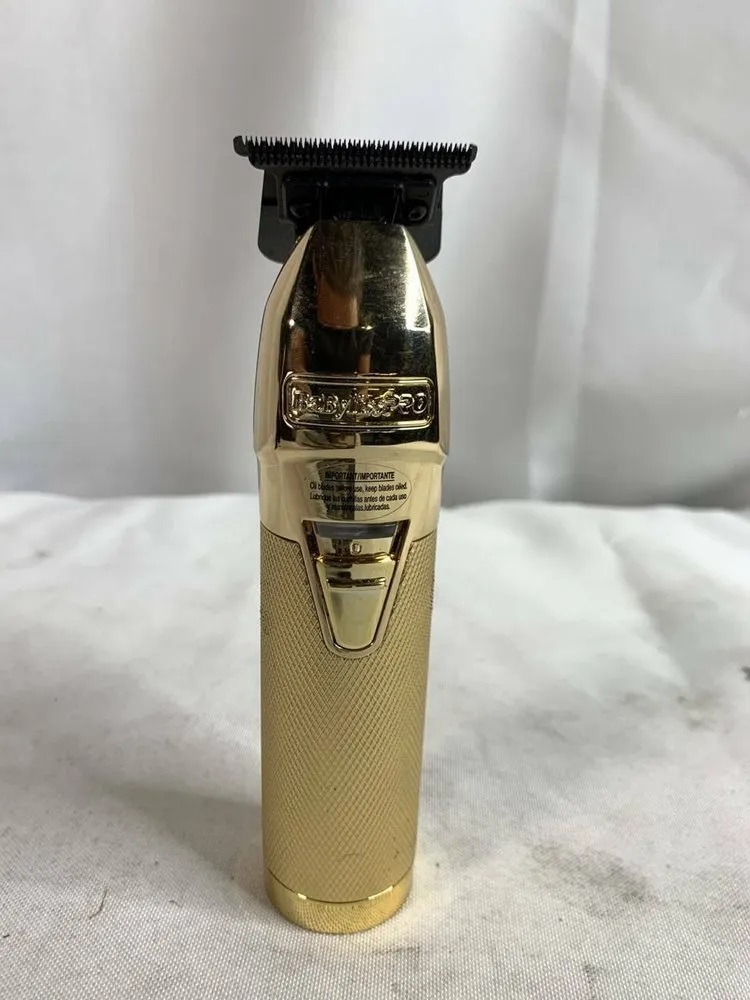 "Powered by Ferrari", the brushless high-torque engine of GOLDFX Clipper is responsible for outstanding performance, delivering up to 9.5k rpm, which is perfect for bulk removal even when thick hair is concerned. A T-shaped blade with titanium coating has no gaps, and additional taper adjustment allows for using the clipper to make proper buzz and balding cuts, as well as prominent lines with equal ease.
If you plan to cut your hair, a 360-degree view of the blade will make it easier to properly navigate the clipper. The blades are also sharp enough to not cause razor burn: customers claim that they feel good on the skin.
Since it is cordless, the GOLDFX Clipper ensures maximum maneuverability: on a full charge, it can run up to 2 hours. However, what we found somewhat disappointing is the fact that the time needed for a full charge isn't properly indicated.
The noise levels are not provided by the manufacturer, but according to customer reviews the clipper makes a "soft sound", which won't disturb others even if you plan to style your beard early in the morning.
As for disadvantages, some of the customers (usually professionals in the barber industry) complain about battery life: 2 hours are not enough for salon use when you have a line of customers waiting for their turn. In addition, it seems like the golden coating can strip over time, which is not something you would expect from an expensive product.
Pros and cons
BaBylissPRO Barberology GOLDFX Collection is a perfect gift for a professional and luxurious addition to your home-based haircutting routine. Featuring outstanding performance, it has a number of advantages, such as:
perfect for bulk removal and outlining;
gapless blades with titanium coating;
metal housing and expensive design;
comes with a set of 8 comb attachments for a variety of cutting lengths;
cordless, provides maximum mobility;
good packaging;
low noise levels;
causes no razor burn or irritation.
There is a small number of minor disadvantages, which are expected, but still should be considered before purchase:
expensive;
additional accessories are not included;
just 2 hours of run-time;
no information about charging time;
golden coating can peel off over time.
Conclusion
Leaving the whole collection aside, the BaBylissPRO Barberology GOLDFX Clipper is one of the best tools available on Amazon: it is trusted by customers, which is a good indicator of quality and performance. But depending on the aims of use, the questionable ratio of charging/working time can cause minor trouble – especially if the clipper is planned to be used in a busy barbershop. Nevertheless, it is still a perfect and bougie-looking gift, as well as a trustworthy tool for cutting and styling hair and beard.
Some video reviews