A hair dryer is a must-have for a post-shower styling routine. Many requirements are associated with it, but if you are not a beauty salon specialist, it is enough for a decent dryer to deliver powerful airflow for fast drying while also not damaging the hair with extensive heat. Amazon is the most convenient marketplace when it comes to searching for any type of appliance, so this time we will be reviewing one of its featured hair dryers – The Turbo Extreme by BaBylissPRO.
Technical characteristics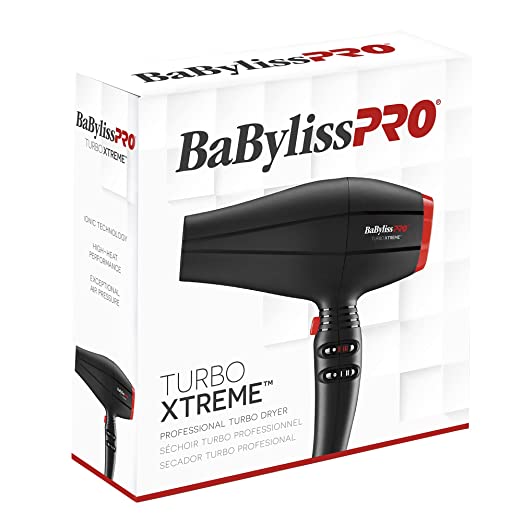 BaBylissPRO has a 50-year-long history of creating professional hair dryers, straighteners, hot rollers and so on. Such focus and dedication to delivering high-quality tools for the salon industry didn't go unnoticed: currently, the brand is trusted by professional hairstylists all across the world, while the cheaper models can frequently be spotted in 5-star hotel bathrooms. In fact, some of the customers claim that they have learned about Turbo Extreme Hair Dryer in this exact way.
We have carefully studied Amazon reviews for this model: this hair dryer has a total rating of 4.6 out of 5 stars, which is positively impressive! As for the price, it starts from 90$, which is expected of a product by a famous brand.
There is not much that can be said about its performance and quality based on scarce technical specifications, but still, let's have a look at what is available:
Type: Corded ceramic hair dryer
Power: 1875 W
Product weight:07 kg
Product size:3×10.9×28.4 cm
Packaging and appearance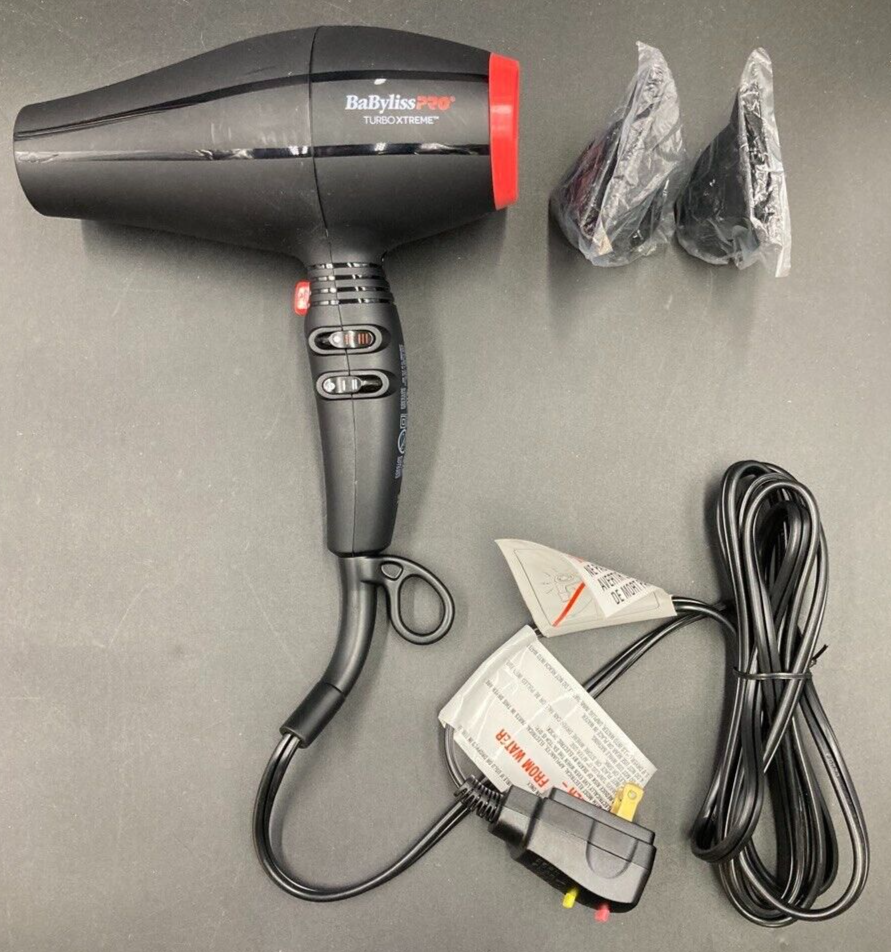 The Turbo Extreme Hair Dryer features a 'classy' black plastic design combined with an ergonomic handle. Looking at the product's specs might make you think that it is heavy, though – which is absolutely true. Some customers made minor complaints about the dryer being "too heavy": this might be fine for salon use, but not so convenient for home styling.
Aside from the hair dryer itself, there are two diffusers (or concentrator nozzles) of different sizes included in the set. Everything is packed in a branded cardboard box, good enough to be presented as a gift.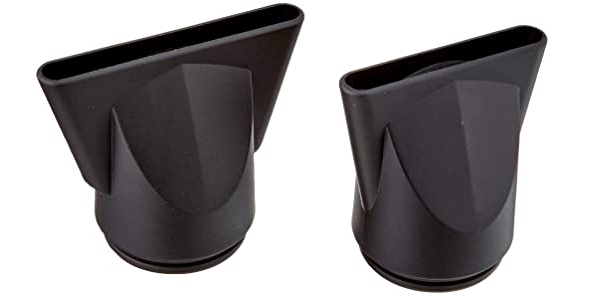 Performance
The Turbo Extreme dryer belongs to a class of professional styling tools, as indicated by the manufacturer. With an impressive power of 1875 W, it is expected to deliver great blow drying. One of its main features highlighted by customers is the powerful airflow combined with low heat, which causes less damage to your hair. This can be crucial for people with thin hair, who get easily burned by high levels of heat, as the Turbo Extreme model is far gentler on your scalp. However, some customers see this as a disadvantage – especially if you prefer high drying temperatures.
For better adjustment, the dryer has 6 different heat/speed settings and a cold shut button to fix your curls in place. Additional styling options are unlocked by 2 concentrator nozzles of different sizes: with their help it's much easier to straighten your hair after the shower, giving you a salon-quality treatment at home.
If you are concerned about cleaning, then a removable rear filter might catch your attention, as it ensures easy device maintenance.
And though we began with the advantages, it's important to note that this device isn't without its drawbacks. Because of its weight and size, Turbo Extreme Hair Dryer is difficult to balance and hold for long periods of time. In this regard, we suggest considering something more lightweight if this dryer will be used by children or elderly people. In addition, it is not the best choice for travel, as it will take up too much space in your suitcase.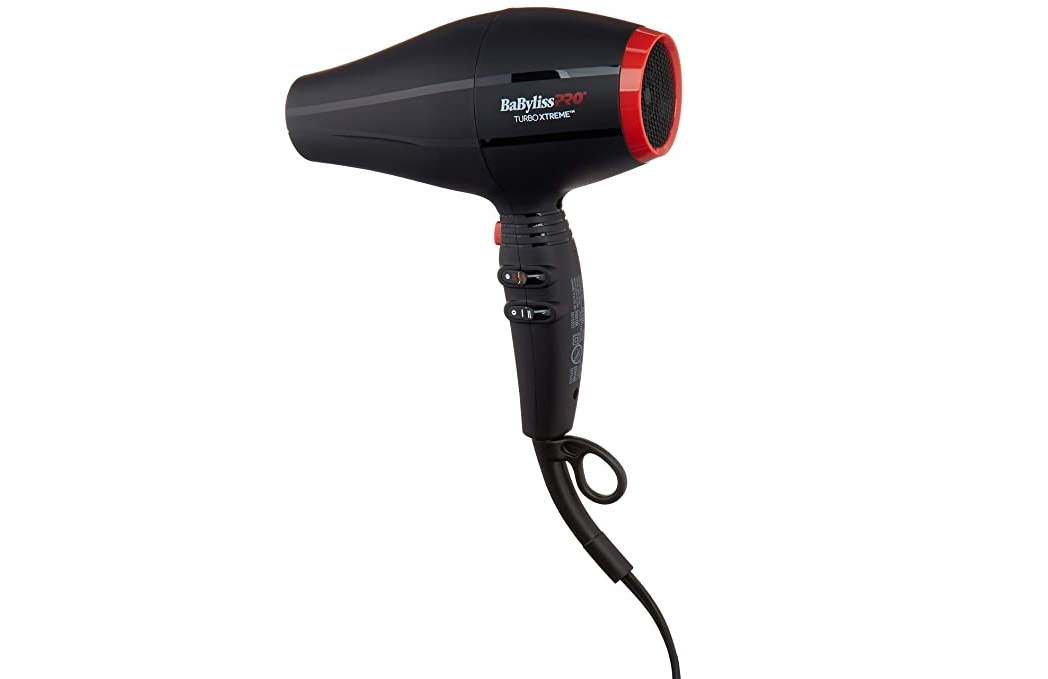 Pros and cons
In the case of the Turbo Extreme Hair Dryer, it is evident that BaBylissPRO aimed to create a device for professional use: with its gentle but powerful airflow, a set of concentrator nozzles and 6-speed settings, it indeed can deliver salon-quality treatment for styling any type of hair with minimum damage. Following our review, here is a list of advantages, summarized for your convenience:
great airflow for blow-drying;
low heat, which causes less hair damage;
2 concentrators of different sizes included in the package;
2-year warranty (to be specified by the seller);
6 different settings for heat and speed;
easy maintenance thanks to the removable filter.
There are minor disadvantages to be considered as well, such as:
heavyweight – children and the elderly will find it hard to operate the hair dryer;
big size, not the best choice as a travel dryer.
Conclusion
With a decent price-performance ratio and lots of working regimes to adjust the airflow according to your needs, the BaBylissPRO Turbo Extreme Hair Dryer can serve as a good addition to your hairstyling routine. However, mind that this model should be seen as a "stationery" one because of its size and weight.
Some video reviews
Read also:
There are no similar ratings yet.