In the past design didn't matter that much for vacuum cleaners: they were supposed to be effective rather than "stylish". But customer preferences have changed in the 21st century, and now the ergonomics are appreciated just as much as a vacuum cleaner's performance. Among all devices available on AliExpress, one stands out – it is a winner of numerous awards for design and ergonomics, the VC01 vacuum cleaner by Deerma, which we will be reviewing in this article.
Technical characteristics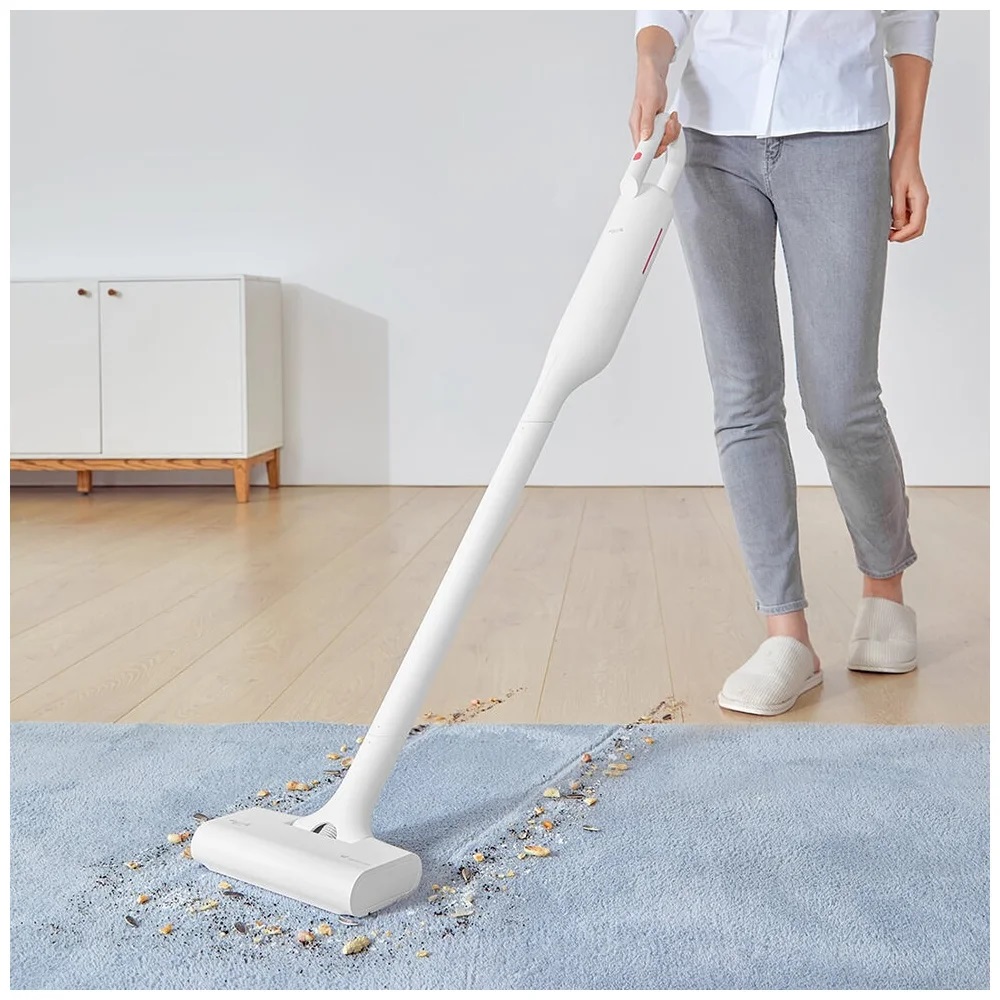 Since 2011, Deerma has focused on a wide range of home appliances, including vacuum cleaners. Their devices are characterized by a smart approach in design, high efficiency and small sizes compared to appliances produced by other brands.
The VC01 has been internationally acknowledged for its innovative design, which won several global awards. Combining efficiency with creativity, this model has a total rating of 4.9 to 5 stars on AliExpress, although the number of reviews used for this ranking is insufficient. Just in case we have analyzed other sources, such as Amazon, to provide a full picture: there it has a total of 3.6 stars based on more than 900 reviews.
With an average price ranging between $80 and $120, it is not the cheapest model offered by the brand. Still, to see if the quality justifies the costs, let's move forward with our review and take a quick look at the technical specifications:
Type: Wireless vacuum cleaner
Dust box capacity: 6 L
Power: 125 W
Noise levels: less than 80 dB
Battery capacity: 2200 mAh
Suction power: 6500-8500 Pa (depending on the chosen regime)
Item size: 5 cm
Item weight:6 kg
Packaging and appearance
First things first: Deerma VC01 received numerous accolades, such as the Red Dot Design Award, which is given only to the best in the industry. As far as we can tell, this award wasn't given for no reason: the device features a lightweight design with no cable, delivering the best maneuverability among vacuum cleaners. You can forget about annoying cables: VC01 can be taken anywhere, even outside to clean the car interior.
As for the design, it was inspired by the bottle of a famous Niagara Icewine. And while this description might sound unexpected (surprising even, at least for us), this white and elegant VC successfully combines aesthetics with moderate functionality.
The vacuum arrives disassembled, so the package includes a total of 7 items: a connection tube, a 2-in-1 slit nozzle, a 'host' (basically the vacuum cleaner's body), a floor brush, type-C charging cable, a silicone hanger and a manual. Perhaps the lack of extra brushes (such as a crevice brush) could be seen as a minor disadvantage, but otherwise, the set includes everything that is needed.
Performance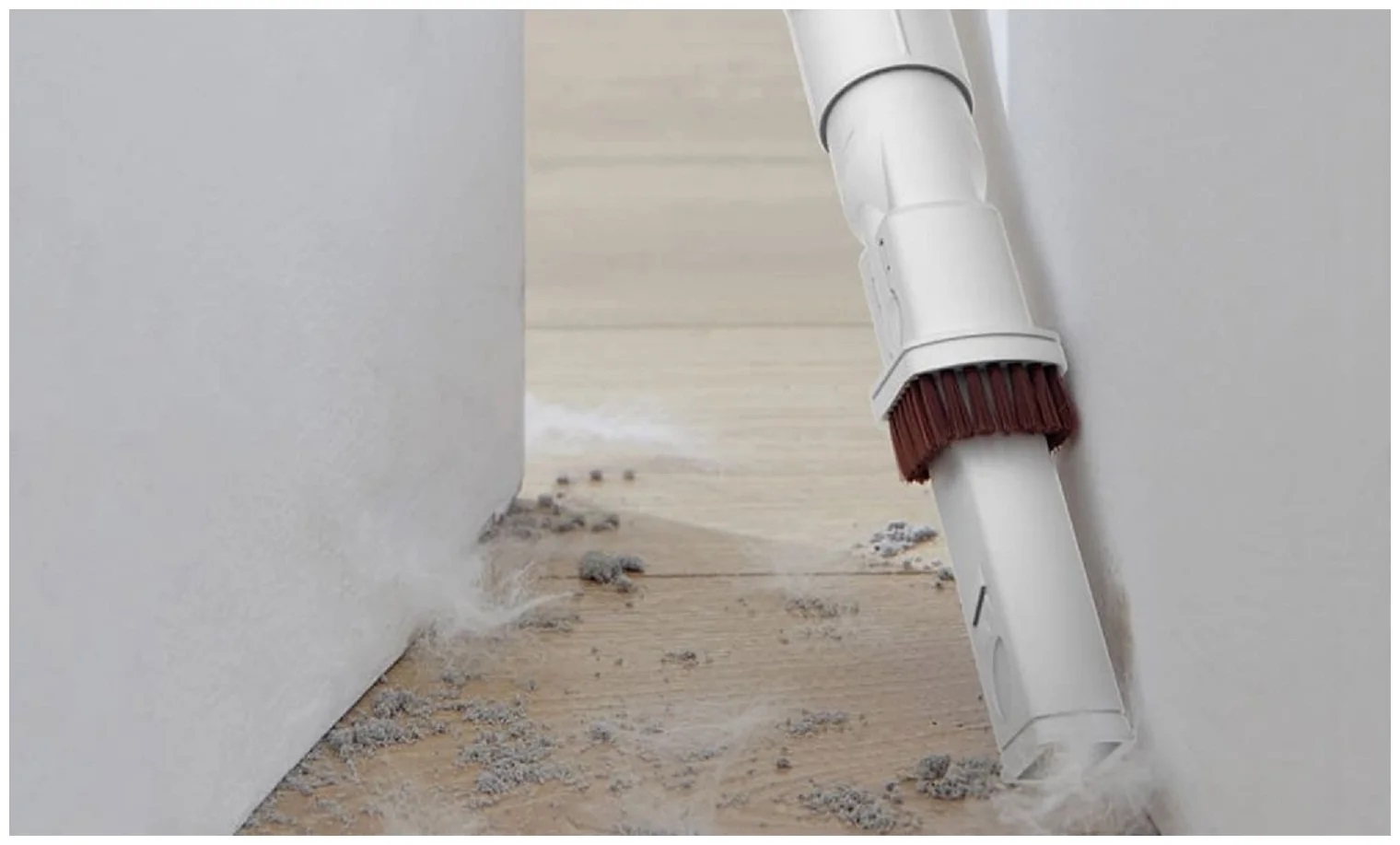 The first and most important feature of the Deerma VC01 vacuum cleaner is the high level of maneuverability and customization: by adjusting the floor brush and a nozzle, it is possible to come up with 5 functional combinations for vacuuming carpets, curtains, furniture, cupboards and so on. It is possible to hold the vacuum with one hand, which reduces any possible strain on muscles – even children can operate this device. Another point of satisfaction is the 3-step filtration process, which improves the quality of air indoors.
The device has 2 power regimes: standard (6.5k Pa SP) and high (8.5k Pa SP) to alternate between them in accordance with your needs.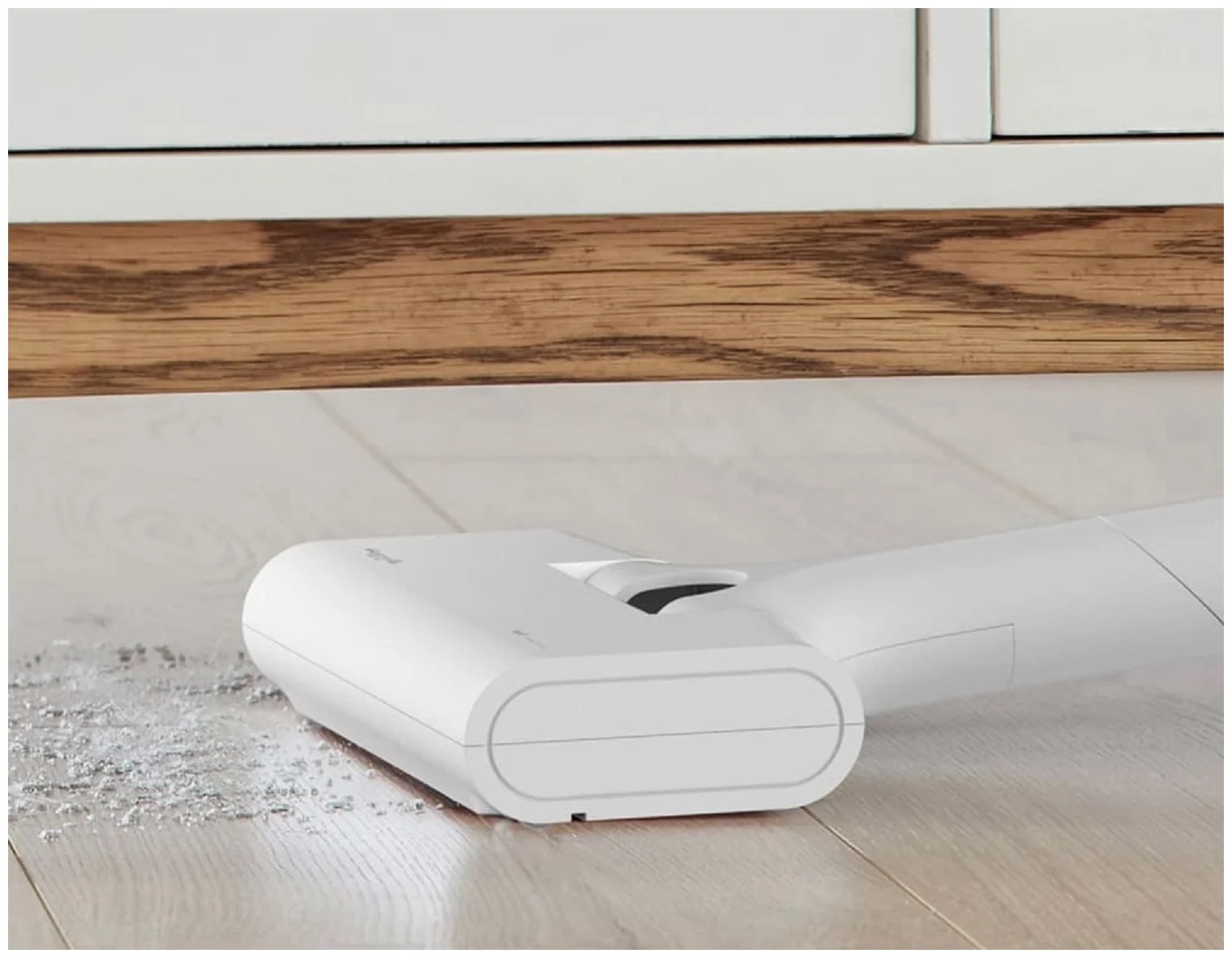 While the device might seem like a perfect model for your household chores, there are several disadvantages highlighted by customers in their reviews. Firstly, this vacuum cleaner is too small: with a dust box capacity of 600 grams and a working time of 30 minutes on a full charge (even less, if you switch to the high-power mode), it is not efficient enough to cover floors and carpets in spacious apartments. Since it takes 3 hours to charge before use, there can be situations where you'll spend more time waiting for the device to power up, rather than actually cleaning the room – which, let's be frank, is frustrating and time-consuming.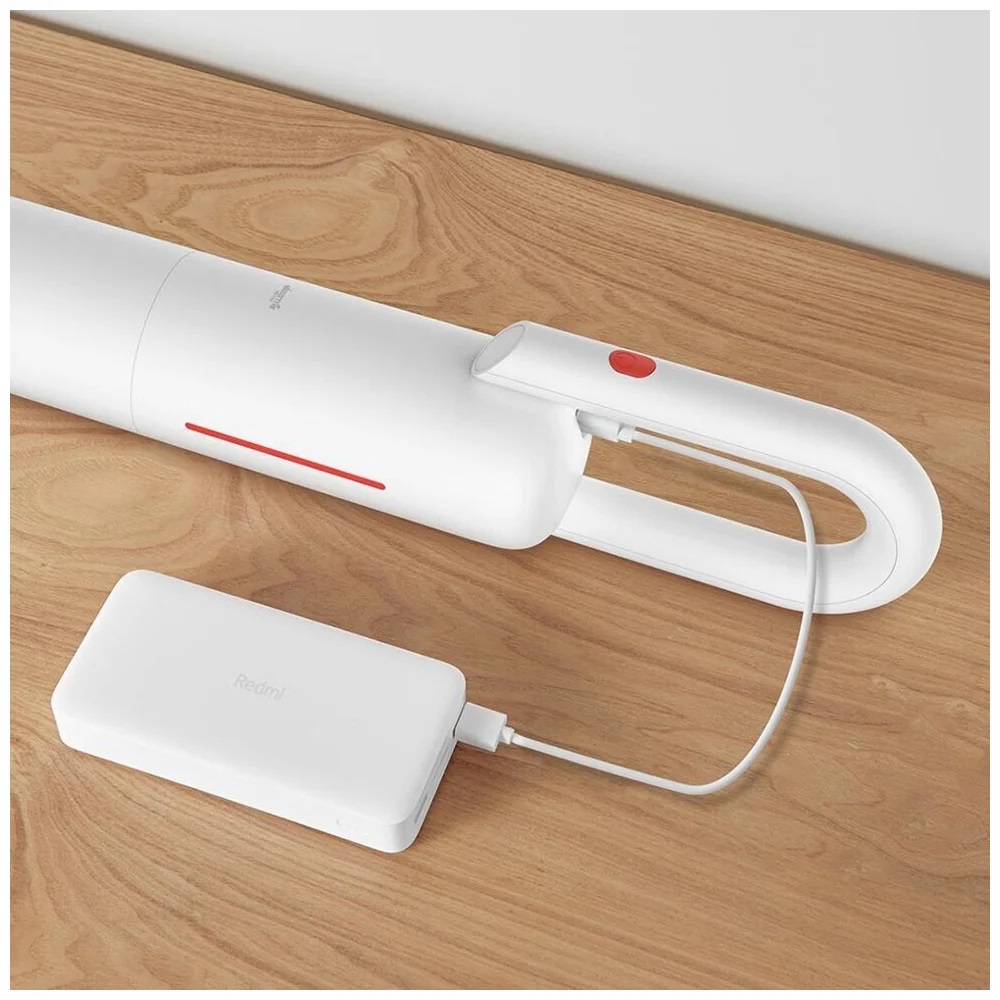 Another disadvantage is the low suction power: considering the average indicator of 10-12k Pa accepted for vacuum cleaners, 6.5-8.5k Pa is incredibly low. Some of the customers even characterized it as a "floor sweeper", capable of removing thin layers of dirt, but not more than that.
Pros and cons
To utilize the maximum out of the Deerma VC01, you should remember that it was not designed with the power of an industrious stick vacuum in mind – but if used as a floor sweeper, you won't be disappointed. The list of advantages includes the following:
award-winning design;
small and lightweight for easy operation;
cordless, which is best for increased maneuverability;
low noise levels;
3-step air filter;
highly customizable;
type-C charging.
But the 'vacuum cleaner' title is usually associated with higher efficiency, which you probably won't find in this model – hence the list of disadvantages:
low suction power;
short run time compared to 3 hours charging time;
not the best choice for spacious rooms.
Conclusion
We can recommend the Deerma VC01 as an elegant addition to your cleaning routine – especially if you have to deal with a lot of curtains and upholstery. It is also a good tool for vacuuming car interiors, as the wireless construction allows using it outside without worrying about extension cords. But because of its low suction power and limited run time, the VC01 shouldn't be considered a full substitute for a traditional vacuum cleaner.
Video review
Read also: