Diamond paintings are Do-It-Yourself (DIY) types of paintings, which are made of tiny diamond-shaped pebbles glued to a canvas. Just like puzzles, such paintings take many hours to complete, but the final result is always satisfying – no surprise many people enjoy assembling diamond paintings as a hobby in their free time.
If you are one of those DIY enthusiasts, then this selection of the 8 Best Diamond Painting Stores on AliExpress might be of great interest to you.
Top 8 AliExpress Diamond Painting Stores
PIGZOO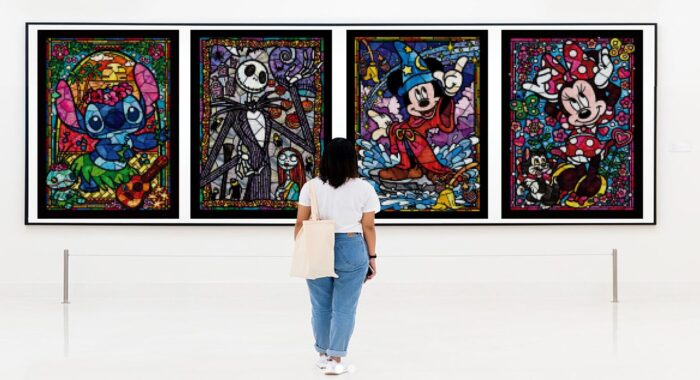 Duration: 2 years
Positive feedback: 95,2%
Followers: 4827
PIGZOO store's bestselling product is the Disney-themed diamond paintings, which use stained glass window style. It looks unique when compared to other paintings and, once finished, can become a gorgeous addition to children's room interior.
You can find a painting with any Disney character, whether it is one of the Disney princesses or more classic heroes like Snow White's dwarfs or Mickey Mouse. The canvas size is also customizable: you can choose any option between 15×20 to 40×50 cm.
But if you are not a big Disney fan, there are also neutral cartoon characters. Offering cute animals, dolls and floral-themed paintings, the store's selection of DIY pictures can be characterized as "child-friendly" in general.
A minimum price for a single painting found in the store is $2, so you'll be able to save a lot of money on wall decorations.
VANJUU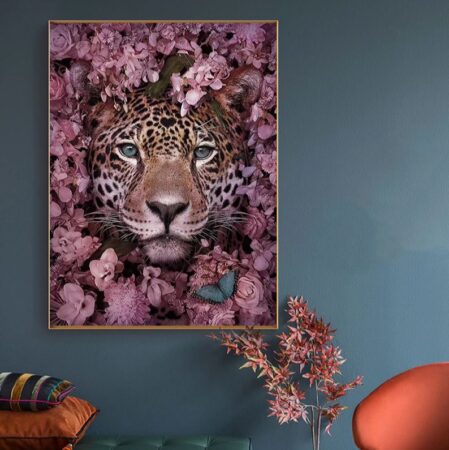 Duration: 1 year
Positive feedback: 95,6%
Followers: 3161
VANJUU is one of the AliExpress Choice stores, which means that it has the fastest shipping options available on the market – as well as the best deals. All of the diamond paintings in the catalogue have been carefully chosen and manually adjusted to preserve the details and the colors of the original pictures, so the final product looks almost identical to oil paintings.
The store offers more than 350+ paintings: among them are elegant ballerinas for dance studios, harvest-themed paintings with pumpkins, the famous Eiffel Tower and other notorious landmarks and so on. And while the normal price for a 30-40 cm canvas is around $10, with the regular store discounts you can lower it down to $3-4. Most importantly, each painting comes with a full set of necessary tools, like glue and pen.
Finally, the customers are in love with the quality of the finished paintings: the pictures look clear and bright-colored.
EverShine Dropshipping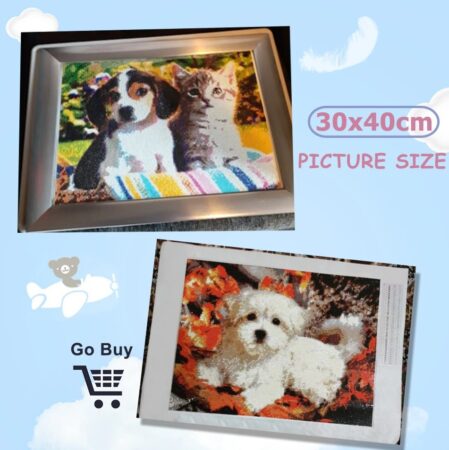 Duration: 4 years
Positive feedback: 98%
Followers: 147,6K
EverShine is best known for its generous discounts for wholesalers and bulk-buyers: there are several coupons which let you save from $20 to $50 depending on how many paintings you buy, as well as regular store promotions like "buy 5 – get 5% off".
The seller offers many different paintings, from abstract figures to beautiful scenery. Catalogue of perfectly organized by types of paintings and thematic series, which makes it easier to scan through the selection.
Moreover, you can customize a painting by sending your photo. It will be slightly more expensive when compared to options which are already offered, but in the end, you'll get a unique DIY painting to decorate your walls once it is complete.
Finally, the store has a positive review rate of 97.9% and a Gold Medal award, so you can fully trust the seller.
AZQSD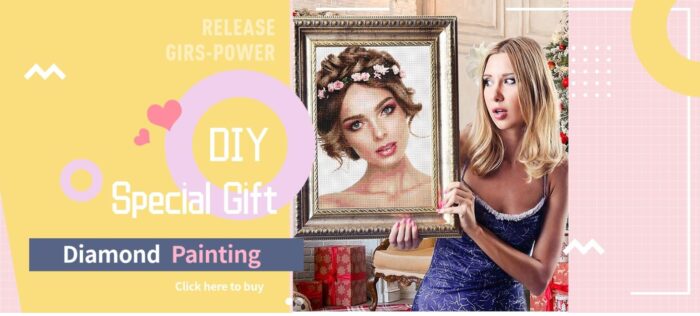 Duration: 9 years
Positive feedback: 96,6%
Followers: 238K
A China-based AZQSD store has been present on AliExpress for the last 9 years and it is famous for low prices and a great selection of diamond paintings. For a regular 30×40 cm-sized canvas, you can expect to pay around $3-5 (with discounts applied) – it is the lowest price you'll be able to find. No surprise the store was awarded the Gold Medal for the high quality of paintings combined with affordable prices.
Customers note that the paintings offered by the store are highly detailed, which is especially evident with flower-themed pictures. You can commission your photo to be turned into a diamond painting as well – this would make a wonderful gift for your loved ones.
The store's selection is not limited to DIY diamond paintings only: you can also find oil paintings by numbers, necessary tools, some finished products and even greeting cards.
Manual Art Outlet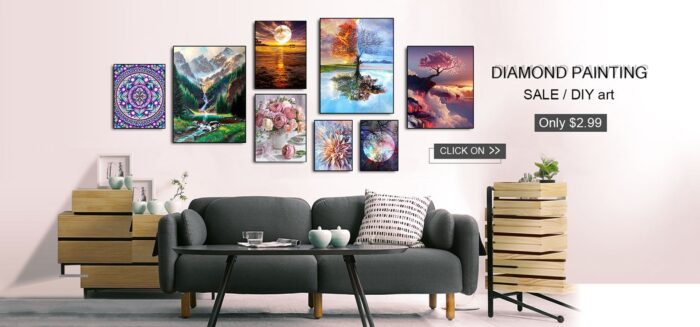 Duration: 3 years
Positive feedback: 97,8%
Followers: 3476
Manual Art is the place which offers everything needed to complete a diamond painting. Storage box for your tiny diamonds, painting pens of different types and shapes, diamond brightener to polish the finalized painting, rollers and so on – you'll be able to find anything for your hobby.
And, of course, there are also paintings! There is a great variety of themes, like portraits of famous K-Pop idols, Disney cartoons, Star Wars and Mandalorian characters, cute animals and even some religious paintings. In terms of prices, you can expect to pay around $7-12 per single painting: it is slightly more expensive when compared to other stores, but not much.
It is also important to note that the store is distinguished by the AliExpress Gold Medal award, as it offers fast shipping and reliable customer service.
Disney-Diamond Art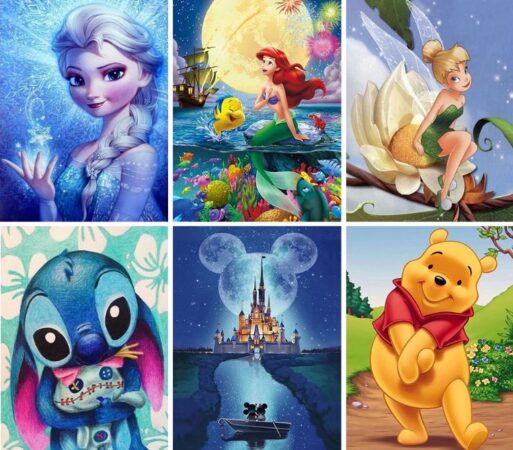 Duration: 3 years
Positive feedback: 98%
Followers: 1994
As the name suggests, the store offers DIY diamond paintings of famous Disney characters, which would make a perfect interior addition to a child's room once complete. It is also one of the few stores awarded with AliExpress Gold Medal for the highest positive review rate (97.9%), fast delivery and quality customer service.
The homepage features paintings with such famous characters as classic Disney Princesses, Mickey and Minnie Mouse, Winnie the Pooh, Elsa and Anna from "Frozen" and many other of your kids' favorite heroes. You can complete the painting together, turning the long-hour gluing process into quality time with a family experience.
And you can expect to pay around $5-10 for a single 30×40 cm sized canvas, so the prices are great as well! The only issue is that the store is limited to Disney-themed paintings, so if you are looking for something more neutral, try checking other sellers.
Homfun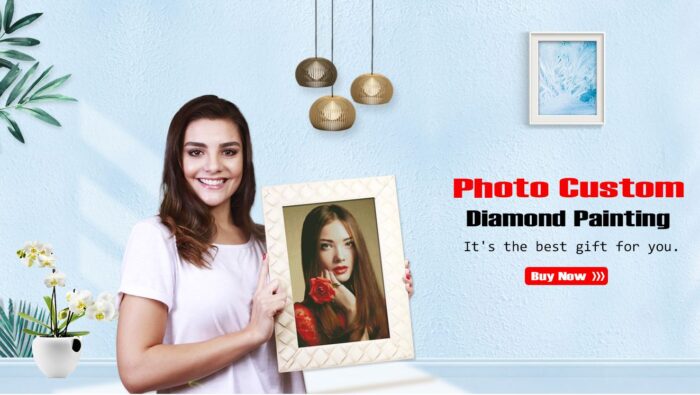 Duration: 6 years
Positive feedback: 97,3%
Followers: 83K
According to the official description, the Homfun store specializes in "Do-It-Yourself" crafting projects, which mostly include diamond paintings of any size and theme. The seller has been operating on AliExpress for more than 6 years: 83,000 of subscribers and a positive review rate of 97.2% show that the store is highly trusted by DIY enthusiasts worldwide.
You can commission your photo to be made in a diamond painting: it is one of the store's most popular offers. And if you are feeling lucky, try ordering a Mystery Diamond Painting – you'll receive a surprise picture together with a whole kit (glue, pen and a set of diamonds) to complete and reveal it.
In addition, there is a wide selection of preprepared paintings: there are birds, cute animals, motivational quotes, religious themes and many other options.
Huacan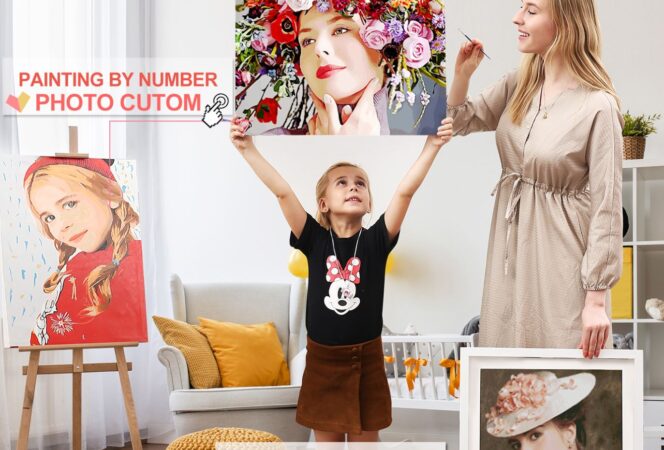 Duration: 7 years
Positive feedback: 97,7%
Followers: 693,7K
What makes the Huacan store unique is that it offers fully customizable diamond paintings – which means that you can choose the picture, diamond shapes (round or square) and even the size of the canvas. Your pictures will be processed and adjusted to become a diamond painting manually: this is to make sure that the final result is as close to the original in color and details as possible.
This kind of diamond painting would make an amazing gift, as you can commission a family portrait or a photo of your beloved pet. In addition to customizable options, the store offers many other themes, such as Flower, Scenery, Animals, etc. series. So, you'll certainly find a painting to your liking.
The store has been operating for 7 years and has a record high positive review rate of 97.6% – which proves that Huacan is the best place on AliExpress to look for customizable diamond paintings.
Which is the best Diamond Painting Store on AliExpress
Placing tiny diamonds into the little squares on your canvas is a long process, but standing before a gorgeous finished painting is when you realize that every second was worth it. Gluing a diamond painting can be a rewarding quality time experience shared with your family and friends as well. You'll spend months chatting and working on a painting (and getting frustrated over lost pebbles), and then enjoy the final result together.
As we found out, AliExpress has many great stores which offer diamond paintings – one article is not enough to cover all of them. However, here are our editor's picks.
Best Store for Customizable Diamond Painting. Do you want to turn your family photo into a diamond painting and assemble it with your loved ones? Try the Huacan store: it offers the best customization options and manually processes each photo to keep as many original details as possible.
Best Cartoon-themed Diamond Paintings Store. Diamond paintings are loved by kids, so no surprise we have a special nomination for that. Disney-Diamond Art store features many familiar characters – from a Little Mermaid to Winnie the Pooh, – and child-friendly tools, so they can assemble a painting of their favorite heroes on their own or together with you.
Best Store Overall. Homfun is a record-breaker in terms of diamond paintings selection, as it offers more than 9,000 options for customers to choose from. Combined with a high positive review rate, many followers and low prices, it is one of the best places on AliExpress to look for a diamond painting.