There are many reasons to buy a used GPU – and there is nothing wrong with that! Sometimes you need a quick and affordable replacement for a failed graphics card. Or you want to save more money to buy additional computer components for a new setup. Other reasons even include crypto-mining which requires a lot of GPU resources. While there are some concerns associated with buying second-hand components, AliExpress is home to many trusted sellers of used GPUs. And in this article, we are going to list the best stores in the category.
What to consider when buying a used GPU?
It is important to understand that graphics cards age very quickly – new games are issued every season and require faster processing speeds and more memory. As a result, some GPUs become obsolete even before they "die". Chinese sellers know how to turn this situation into profit by offering these outdated GPUs at lower prices.
In addition to that, there are many second-hand gaming video cards manufactured by Chinese brands, like XFX, ZOTAC and SAPPHIRE.
When buying a used GPU, make sure that the seller runs stress tests before shipment and offers a warranty or good return policies – this will save you a lot of trouble in case you find any issues with a used product.
And don't forget that your GPU-containing package might be subject to taxes by your local customs services. It is advised to check the policies before placing an order because AliExpress sellers are not going to pay the taxes for you.
Top 10 Used GPU stores on AliExpress
Health-Love Store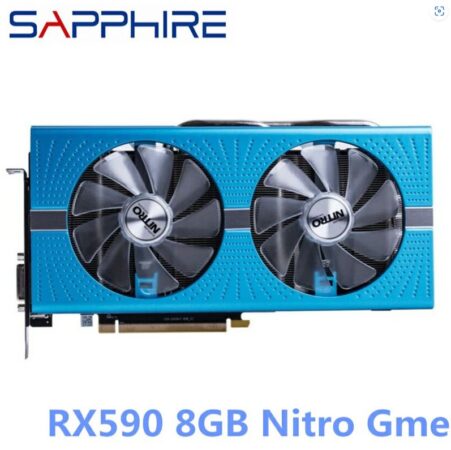 Duration: 5 years
Positive feedback: 96,6%
Followers: 2971
Health-Love Store offers many gaming-designed GPUs, mostly from XFX, ZOTAC, SAPPHIRE and ASUS. While it doesn't have a lot of followers (around 3,000), it accumulated a high positive review rate of 96.3%, which is a good sign for a second-hand computer components store.
The most popular used GPUs offered by the store are the SAPPHIRE NITRO+ AMD Radeon RX 6700 XT designed for the ultimate graphics experience and the ASUS RTX 3060 of a famous TUF Gaming series. Both cards are available for around $280-300.
Every product goes through several stress tests before shipment, but note that the warranty is not offered.
Gaming-L Store
Duration: 2 years
Positive feedback: 83,3%
Followers: 2506
As the name suggests, Gaming-L Store offers new and used gaming graphics cards of Chinese origin. The catalogue is represented by three major Chinese brands – SAPPHIRE, XFX and ZOTAC.
In terms of prices, the store's bestsellers include SAPPHIRE RX 580 8GB NITRO Graphics Card, which is available for $85-90. The product is going to be checked before shipment with the use of 3DMARK and FurMark stress tests, but in case you face any issues, a 1-year warranty will save you from most of the troubles.
However, note that the store is small and didn't receive a lot of reviews yet.
KK ONE Store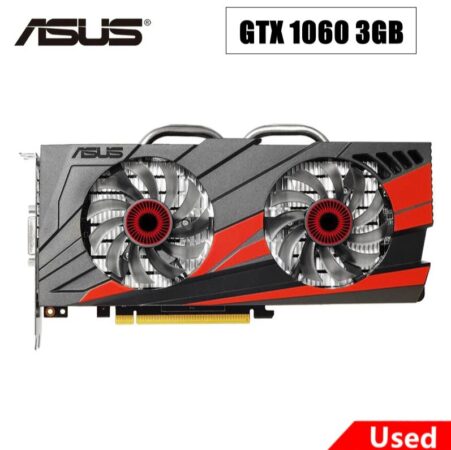 Duration: 4 years
Positive feedback: 92,3%
Followers: 11,4K
KK ONE Store has a surprisingly narrow focus – it offers mostly ASUS-manufactured second-hand GPUs, but it is possible to find some models by ZOTAC. Working for almost 4 years, the seller's page is followed by 11,400 customers and has a positive review rate of 91.9%.
If you are an ASUS fan, you'll be excited by the store's affordable deals. For example, a used ASUS GTX 1660 6GB gaming video card can be purchased for less than $110. The card will go through several cycles of mandatory testing via 3DMARK and FurMark before shipment. And the customers note that each GPU is carefully packed.
In addition to everything, you'll get a 1-year of warranty, so you can contact the store if you encounter any issues.
X-X Computer Store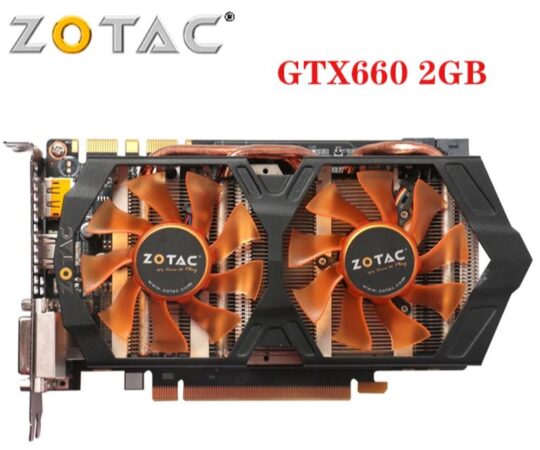 Duration: 3 years
Positive feedback: 89,9%
Followers: 10,6K
X-X Computer Store is a must-visit seller on AliExpress if you are looking for a cheap GPU replacement for your office computer. The store specializes in mid and low-range graphics cards which might not be the best choice for AAA-gamin, but deliver decent performance for day-to-day tasks (or when you need cheap GPUs for your mining set).
The store has been on the market for 3 years already and has more than 10,000 followers – a good number, considering the limited range. Most of the used GPUs offered in the store are of Chinese origin – there are many models from XFX, SAPPHIRE and ZOTAC brands.
One of the bestsellers is an XFX R7 240 Core Edition 4 GB Graphics Card, which is available for less than $30 and is a good choice for a regular desktop PC.
Note that the store doesn't have a lot of reviews. It doesn't necessarily mean that the seller cannot be trusted, but we still advise you to carefully go through specifications and existing reviews.
HuaPu Store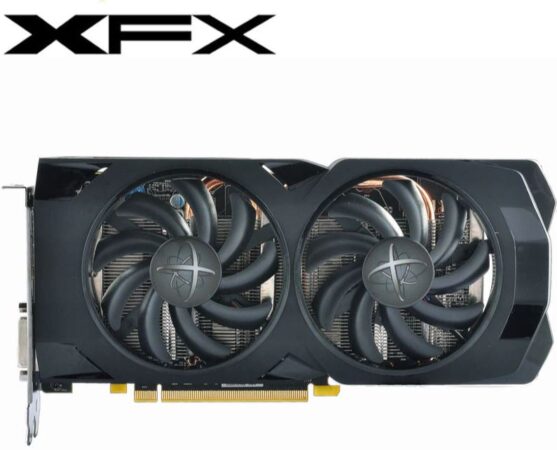 Duration: 5 years
Positive feedback: 91,5%
Followers: 41,3K
HuaPu Store is considered a mid-range seller of second-hand computer components. It has been present on AliExpress for the last 5 years and has more than 40,000 customers worldwide – a good sign that the store can be trusted, which is especially important when it comes to used GPUs.
In addition to graphics cards, the store offers cheap motherboards, RAMs, card readers and other computer parts, so you can find everything needed to build a PC from scratch. There are models from Chinese brands like XFX, SAPPHIRE, ZOTAC, and Unika. The last one is difficult to find in any other stores.
Store's bestsellers include a refurbished Unika AMD RX580 8GB 2048SP Gaming graphics card with ultra-fast GDDR5 memory. Just note that most of the graphics cards come from mining machines. The seller is open about this and offers a 2-year warranty for each product.
nishijie Store (JieShuo)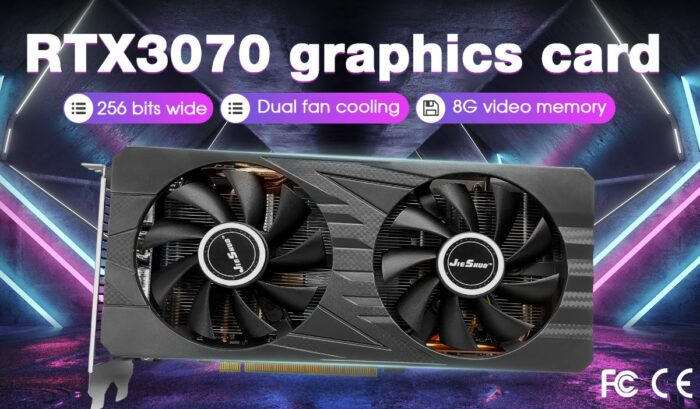 Duration: 1 year
Positive feedback: 93,9%
Followers: 13,1K
JieShuo brand is based in Shenzhen and is low-key known as a Chines manufacturer of computer components designed for mining. Operating for more than a year, it has an average number of subscribers (around 13,000) and a decent positive review rate of 93.6%.
The seller specializes in mining computer parts – namely, motherboards, graphics cards and mining sets, – but there are many gaming GPUs available as well. And to give you a better understanding of prices, we have looked at the store's bestsellers.
The JIESHUO AMD RX 580 8GB Gaming Graphics Card is the most popular GPU offered by the brand: you can buy it for a surpassingly affordable price tag of $65, which is extremely cheap for a gaming model. And as for the mining-designed components, a JIESHUO CMP 50HX 10G Miner is offered for $150-160.
Each card comes with a 2-year warranty and goes through mandatory testing before shipment.
THE-BEST-USED-GPU Store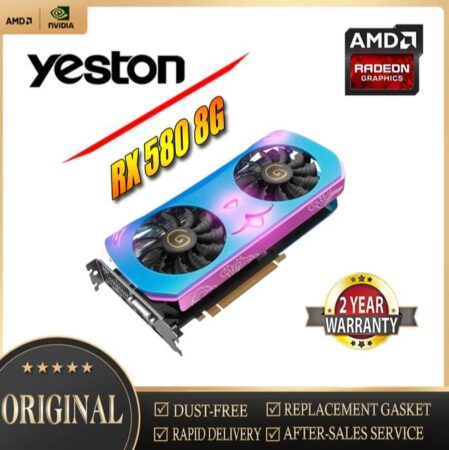 Duration: 3 years
Positive feedback: 94,5%
Followers: 26,7K
The store's name speaks for itself, as it is one of the most trusted resellers of used GPU and computer parts on AliExpress. The majority of the store's subscribers come from China, and currently, it has a positive review rate of 94.5%, which is a good sign for a store offering second-hand computer components.
The store's catalogue is neatly organized: you can find GPUs by the manufacturer or scan through the best deals offered on the home page. Among manufacturers, we found SAPPHIRE, XFX, ZOTAC, YESTON, and many others – mostly Chinese brands offering acceptable gaming graphics cards.
But if you are looking for familiar companies, there are NVIDIA GeForce Founders Edition graphics cards available as well, although they didn't receive a lot of reviews.
And since the store claims that their GPUs are "95% new", the seller offers a 2-year warranty for every graphics card as a bonus.
ENWEIDA Store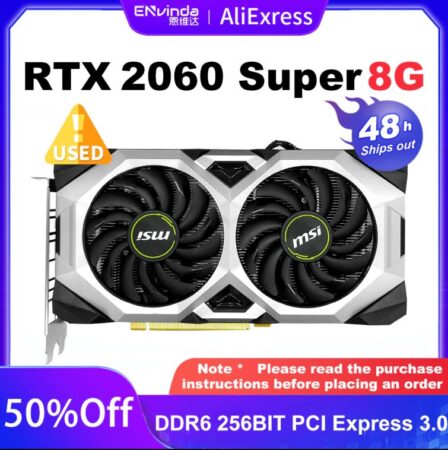 Duration: 9 years
Positive feedback: 94%
Followers: 7,5K
Enweida Store was opened recently, in 2023. Operating for less than a year, it is already marked as one of the AliExpress Choice sellers, which are proven to offer great deals and the fastest shipping you can find on the market.
As with any "young" store, Enweida has a lot of special promotions and discounts to attract new customers. The store sells used GPUs, motherboards, Intel processors, RAM, etc., so it is a good place to buy cheap replacement parts for your computer.
For example, an ENVINDA RX580 8GB is available for less than $70, and you can buy a powerful ENVINDA GTX 1660 Super 6GB GDDR6 for around $120. Each GPU goes through stress tests before shipment, so you won't end up with a non-working graphics card.
However, the store offers ENVINDA-manufactured GPUs and computer parts – no products from well-known companies are available.
RE Store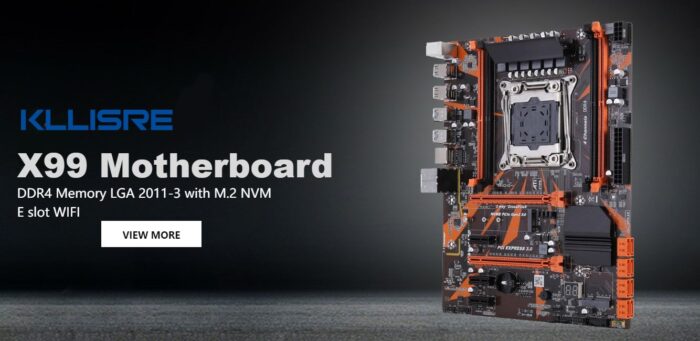 Duration: 9 years
Positive feedback: 97,4%
Followers: 134K
RE Store is one of the oldest and most well-established sellers of a wide range of computer parts. It has been operating for more than 9 years and is trusted by more than 130,000 customers globally. High quality of service, affordable prices and a high positive review rate (97.4%) are the reasons why the store holds the AliExpress Gold Medal badge for many consecutive years.
While RE Store offers brand-new components, there is a separate category for used GPUs. There are around 40 models available, mostly from ZOTAC and ASUS manufacturers.
In terms of prices, here is one of the store's "second-hand" bestsellers. A durable and powerful ZOTAC GeForce RTX 2060 SUPER OC gaming graphics card based on Nvidia Turing architecture and equipped with fast GDDR6 memory can be bought for $160.
Most importantly, the seller stress-tests each GPU with 3DMARK and FurMark before shipment and offers a 1-year warranty for every product.
CPU TOP Store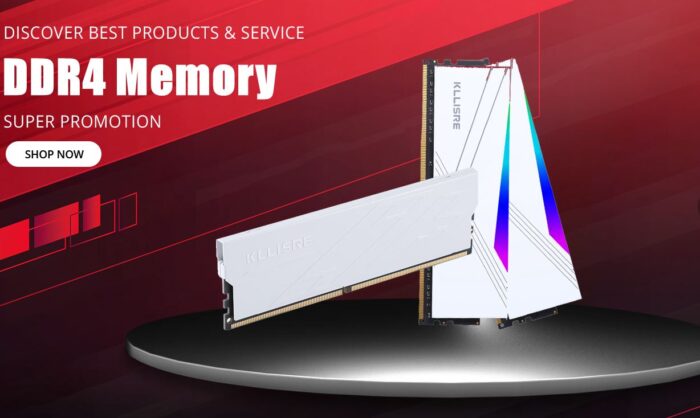 Duration: 8 years
Positive feedback: 97%
Followers: 112,4K
If you have ever bought second-hand computer parts on AliExpress, then probably you have already heard about CPU TOP Store. Launched back in 2014, it is now the biggest seller of used graphic cards and other components. Followed by 122,000 customers and with a positive review rate of 97.1%, it was distinguished by AliExpress Gold Medal, which is awarded to the best stores on the market.
The store offers around 70 GPU models (most of them by ASUS, ZOTAC and Kllisre), all used and, as a result, surprisingly cheap. For example, you can buy the ASUS AMD RX 580 8GB graphics card for $65-70, or an ASUS TUF GTX 1660 Ti gaming monster for just $160!
The good news is that the seller tests each graphics card via 3DMARK and FurMark several times to make sure it works properly – and that's one less thing for you to worry about.
Which is the best used GPU store on AliExpress
Buying a used GPU requires thorough research of the seller's activities and customer reviews to ensure you are purchasing a working second-hand product. And while all the stores picked for our rating are worth checking out if you are looking for used computer components, some sellers are trusted globally.
The first one is the CPU TOP Store – an absolute leader on AliExpress with a wide range of used graphics cards, affordable prices and quality customer service. The seller carefully tests each GPU and is always willing to talk to the customers.
The RE Store offers brand-new computer components and used GPUs in one place. The store's catalogue is neatly organized, so you'll be easily able to find everything you need to build the PC of your dreams, graphics card included.
And if you always wanted to try out a Chinese-manufactured graphics card, try out ENWEIDA Store. It offers a wide range of second-hand ENVINDA-branded GPUs, which are a solid and affordable choice for a gaming PC or a regular office computer.