Good lighting is essential for a living space: aside from providing illumination needed for work, it also acts as a decoration and ambience enhancement. But instead of using conventional lighting, it is better to consider LED. Many people switch to LED lamps and lightbulbs because they are more energy-efficient and produce less heat. Moreover, they provide more flexibility in terms of interior design: for example, you can use LED strips to create a back-lit effect for your furniture. In this article, we will go through the Best Chinese LED Lighting Stores on AliExpress, where you can find everything needed to create a perfect room lighting system.
Top 10 LED Lamp and Strip Stores on AliExpress
Qihang Party Store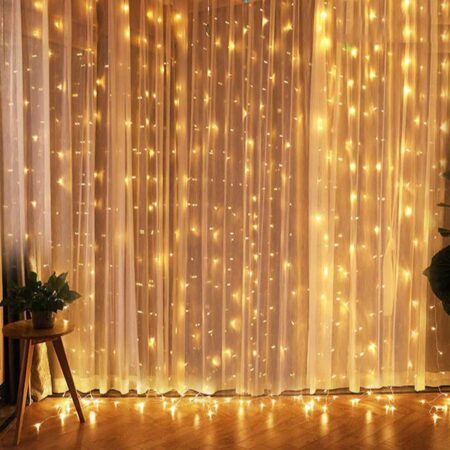 Duration: 2 years
Positive feedback: 91,63%
Followers: 1,9K
Unlike the name suggests, the Qihang Party Store offers simple and minimalistic LED lights and lamps for indoor use.
To create an energy-efficient lighting system for your kitchen or bedroom, have a look at the Ultra-thin Motion Sensor LED Light – the store's absolute bestseller. These wireless and thin lamps can be attached to your kitchen cabinet, while the motion sensor makes sure that the lamp is only on when someone is in the room.
However, the store's major setback is a limited selection of LED lights.
Brill-Ligfut Factory Store
Duration: 6 years
Positive feedback: 91,23%
Followers: 5,9K
Brill-Ligfut Store became famous after they introduced LED stage lighting equipment, but nowadays it is considered a budget-friendly LED light and bulbs supplier for home interiors.
The store's undisputed bestseller is the LED Under Cabinet Lights with a remote controller and color-changing features. These small lamps use 3 AAA batteries each and can be attached to any surface. most frequently this kind of lighting system is used for kitchens and bathrooms.
Want to light up the inside of your closet? Try Inner Hinge LED Sensor Lights – ultrasmall LED lamps which can be attached to hinges.
The store has many practical LED accessories, so we recommend visiting it at least once.
Newstyle Official Store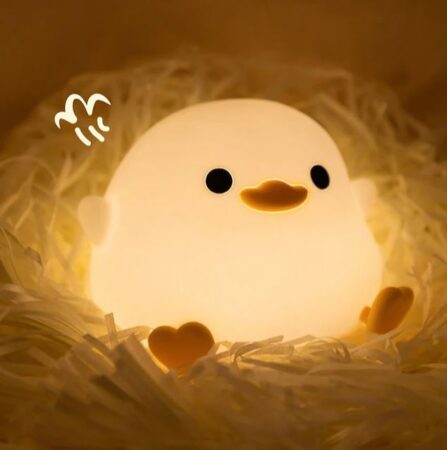 Duration: 9 years
Positive feedback: 93,4%
Followers: 26,9K
Finding a LED lamp that will fit into any interior is not an easy task, but Newstyle Store offers many stylish – and sometimes cute – lighting solutions for your home, so you'll surely find something for your liking.
For bathrooms and bedrooms, the store offers seashell-shaped LED lamps with a motion sensor. This kind of lamp will automatically turn on when a person enters the room and turn off if no movement is detected, which further improves energy saving.
And for impressive interior solutions, try Rechargeable Wood LED Lights, which can be magnetically attached to any surface, even walls.
The only setback is that the prices in this store are higher when compared to those of other sellers.
Phlanp Official Store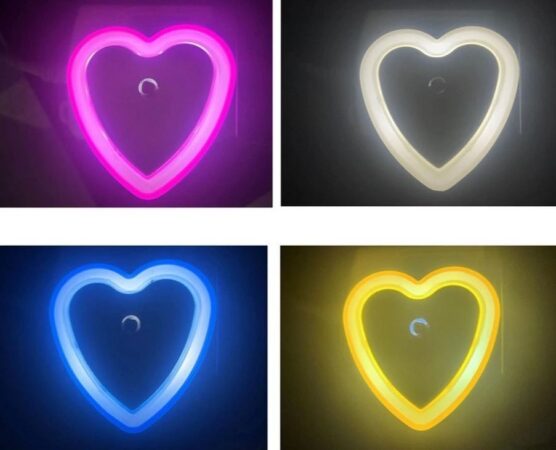 Duration: 7 years
Positive feedback: 94,32%
Followers: 1,4K
Phlanp is a small Chinese manufacturer that specializes in energy-efficient LED lamps and light equipment. In addition to LED wall lights, smart bulbs and string lights, you'll find LED chips and LED corn bulbs – something that electricians will appreciate.
To create soft and gentle lighting for your bedroom, try Phlanp LED Under Cabinet Lights – small LED sticking lamps which can be easily attached to any surface. And if you want to create a smart lighting system for your home, check out the Phlanp E27 PIR Motion Sensor LED Lightbulbs.
High quality, energy efficiency and low prices are considered the store's main advantages.
Easydream Store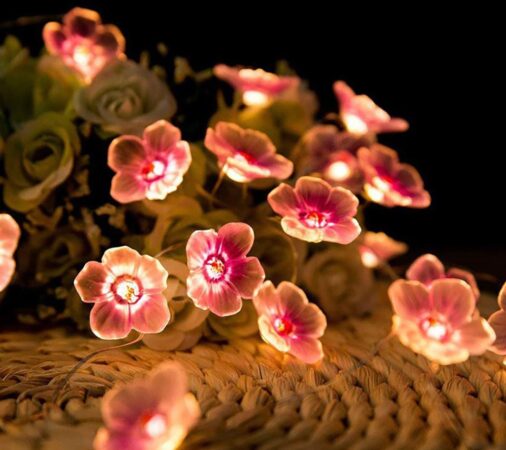 Duration: 5 years
Positive feedback: 90,29%
Followers: 3K
The Easydream Store offers products and accessories for home improvement and decoration, so it is not surprising to find LED lights and lamps featured in the catalogue. While the catalogue does have separate categories for LED lamps, they don't show anything.
But if go to the general products page, you'll find cute LED light strings with small cherry blossom flowers, LED roses which can be used as a wedding party decoration or to create a romantic atmosphere indoors, and even garlands with LED stars.
While the store doesn't have many followers, the high positive review rate of 93.8% shows that it is loved by customers. Just note that you won't find plain LED bulbs or lamps here.
KikiElf Store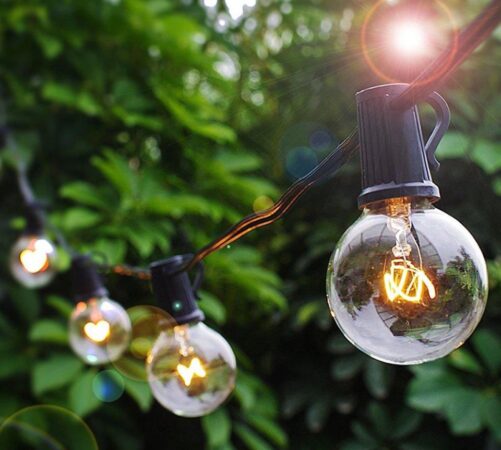 Duration: 7 years
Positive feedback: 93,94%
Followers: 25,1K
KikiElf is a perfect store to shop for beautiful LED string lights to decorate an outdoor garden before a party. The catalogue features garlands with small LED lightbulbs, string lights with shining stars for bedrooms and even lawn firework LED lights for the patio.
The store makes an emphasis on wedding and party decorations, a fairytale-ish atmosphere and elegant indoor lighting, so it is the right place if you are looking for fancy lights and lamps.
In addition, the store received the AliExpress Gold Medal for its outstanding customer service and affordable prices, so you can surely trust this seller.
Dream Lights Store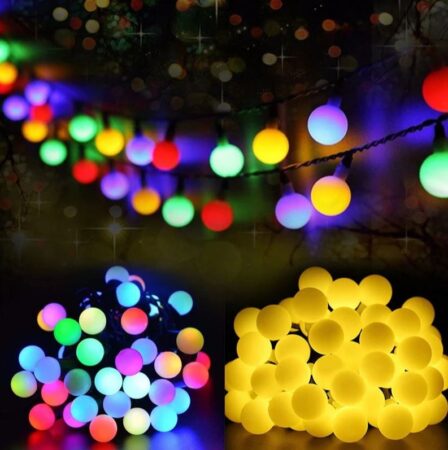 Duration: 2 month
Positive feedback: 80,75%
Followers: 2,5K
As the name suggests, Dream Lights Store has many LED lights to offer – primarily LED strips with manual and Bluetooth control. And while many Chinese brands sell LED strips on AliExpress, this particular store has the lowest prices – 1 meter of Bluetooth-adjustable LED strip can be bought for $1.
For example, the store's bestseller – WS2812B Bluetooth LED Strip – supports multiple adjustment modes, all delivered through a special smartphone app. Some of them include timing and music modes, voice-control options and preset schemes for color change.
As for the store, it has been operating for less than a year, which explains the small number of subscribers. Even so, its reliability is proved by a high positive review rate of 93.3%.
Ulanzi Official Store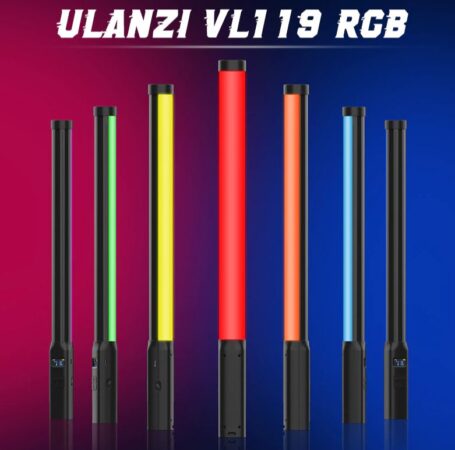 Duration: 8 years
Positive feedback: 96,61%
Followers: 163,3K
While Ulanzi is considered a video accessories store, it has a fairly wide selection of LED lamps and lights for professional use and home decoration.
For example, the catalogue features LED Light Bars – middle-sized desk lamps for a gaming PC setup. They can be synchronized with the smartphone music, and the lamps' color will change with the rhythm.
Besides this awesome addition to a room's atmosphere, the seller offers plain white LED lamps, small laptop lights and even small LED lightsticks.
A high positive review rate of 98.2% and more than 163k followers prove that the store is a reliable supplier. But note that lamps and lights are minimalistic in appearance, so they won't fit into the classic interior.
FRST Official Store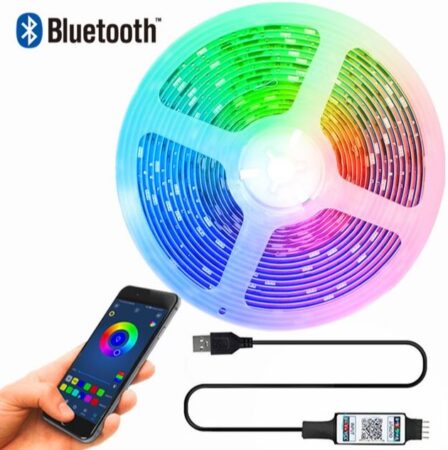 Duration: 2 years
Positive feedback: 90,49%
Followers: 2,1K
Marked as one of the AliExpress Choice stores, FRST offers fast shipment, budget-friendly prices and a nice selection of LED strips and small lamps.
One of the store's bestsellers is the waterproof SMD5050 LED strip – a perfect solution to add some awesome backlight to a focal point in your room, such as a computer desk or bed. You can use a smartphone app to adjust the lighting settings more effectively, but the remote controller features many options as well. But if you are looking for a small lamp, the store offers LED candles – a safe and creative interior solution for Christmas or Halloween decorations.
Just note that the shortest LED strips the store has to offer start from 5 meters. It is not a setback, but it might be problematic for customers who don't need that many LED strips.
RiRi Won Official Store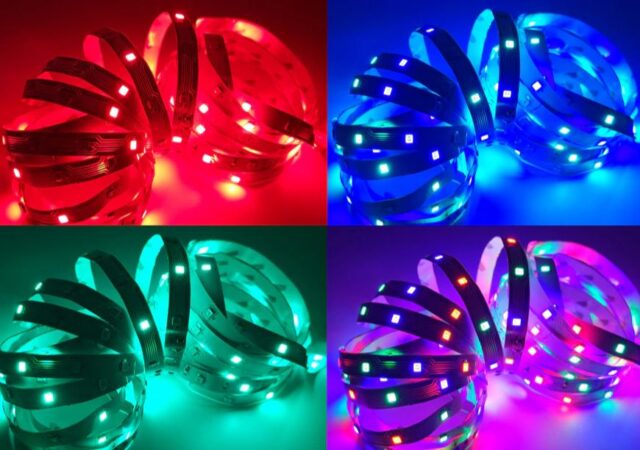 Duration: 10 years
Positive feedback: 86,85%
Followers: 42,5K
RiRi Store has been present on AliExpress for the last 9 years: it serves as the biggest Chinese supplier of LED strips with Bluetooth functions.
The LED strips offered by the brand are highly customizable: you can choose the length (from 0.3 to 30 meters) and control method. The color of LED strips can be adjusted manually using a designated smartphone app or remote controller. As for the prices, they go as low as $3 per meter.
With a 92.9% positive review rate and 42.4k subscribers, it is a reliable store with great deals. The only setback is that the catalogue features LED strips and corresponding accessories, while there are no lamps or lightbulbs available.
What are the best LED light manufacturers in China
Best LED Strips Store. For Bluetooth-controlled LED strips with many additional features and a smart color-changing system, check out the RiRi Won Official Store.
Best LED Bulbs and Lights Store. Phlanp Official Store offers everything you need to create an LED indoor lighting system from scratch, as it is the only seller in our rating to sell LED chips and plain bulbs.
Best LED Lamps Store. If you are looking for fashionable lighting accessories, then Newstyle Official Store is your perfect shopping place, as it offers many wall and desk LED lamps.