Watches are a must-have accessory for a business casual or classic outfit: sometimes they are even considered an indicator of a person's status and wealth. Knowing how important it is to choose a right watch, in this rating we will review the top-selling Chinese watch brands present on AliExpress.
What to consider when choosing the best Watch Brand on AliExpress?
Just like when you are choosing watches, there are some criteria to be taken into account when you choose the brand – we will share a list of key points which we considered ourselves for this article.
Order count. To understand whether the brand is popular with customers or not, it's better to choose 1-2 bestselling products and see how many times they were ordered. It creates a reliable image since some of the reviews can be fake.
Store rating. If the brand has an official store on AliExpress, have a look at the percentage of positive reviews – if it is higher than 90%, then it is a good sign.
Customer reviews. Customers don't write reviews about the brand – they write about the brand's products! So, we randomly chose several watches from each brand and scanned through customers' reviews to see what they think about performance – this gives a more or less reliable image of the overall brand's quality.
Top 10 Watch Brands on AliExpress
10.

OLEVS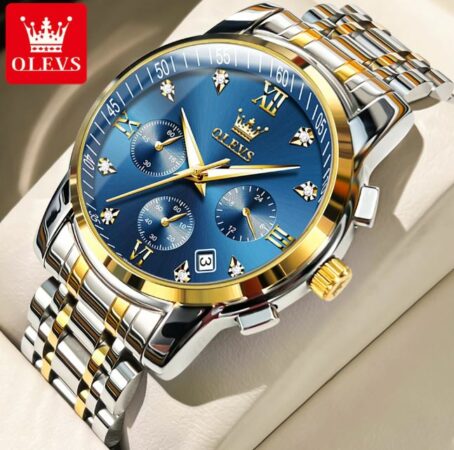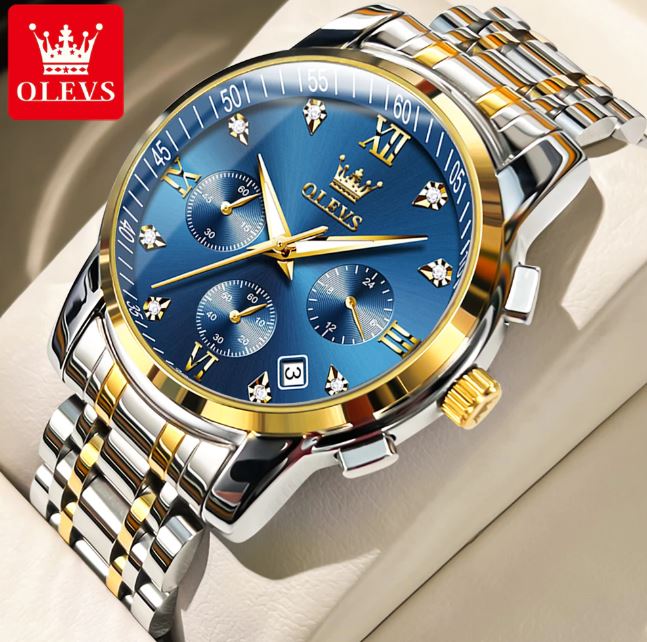 OLEVS brand gets a good portion of its inspiration from Western watchmakers: their top-selling models feature elegant designs with thin wrist presence, luminous coating to ensure visibility at night, coated glass mirrors resistant to scratching, chronometric dials and waterproofness.
One of the brand's specialties is the couple watches: they can make a perfect gift for your special person on Valentine's Day. In terms of movement mechanism, the brand offers both mechanical and quartz watches with smooth ticking.
However, the brand is less popular with customers than others – perhaps it can be explained by expensive prices.
9.

WOKAI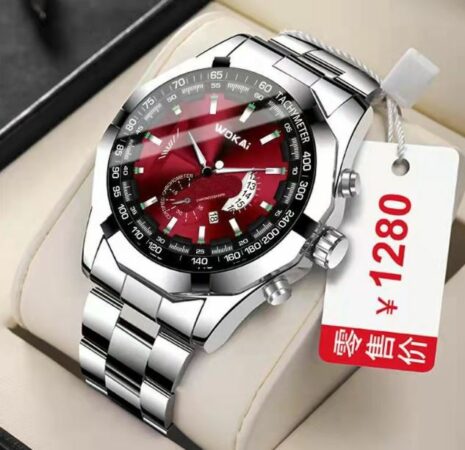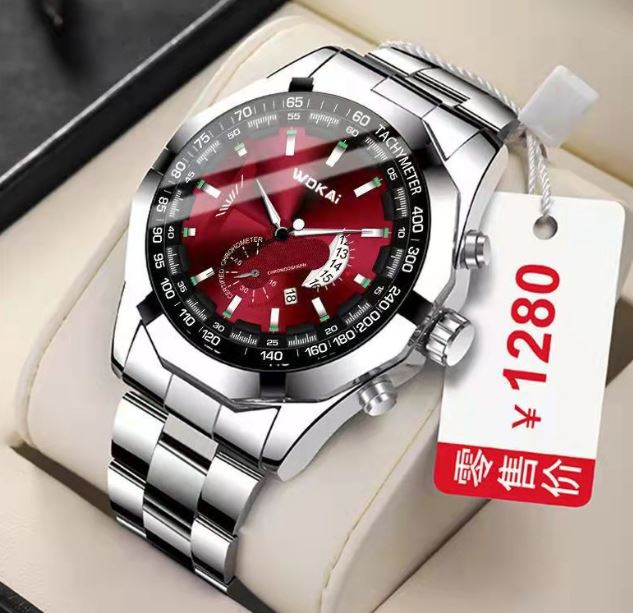 The reason why the WOKAI brand was placed at the bottom of our rating has nothing to do with the quality of its products or the customers' trust.
On the contrary, WOKAI watches often appear at the top of search results on AliExpress, and all of the brand's models have an average rating of 4.4 and more. The fact that the brand doesn't have an official store page or at least an external website is what confuses customers.
As for the watches, they are represented mostly by men's quartz models suitable for "businessmen and gentlemen" – and the prices are quite good, too. For example, the top-selling products include the classic Rose Gold watches – an elegant model with three dials and an adjustable leather strap, – which is available for less than 10$.
8.

Synoke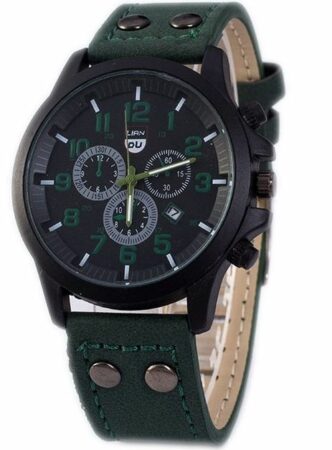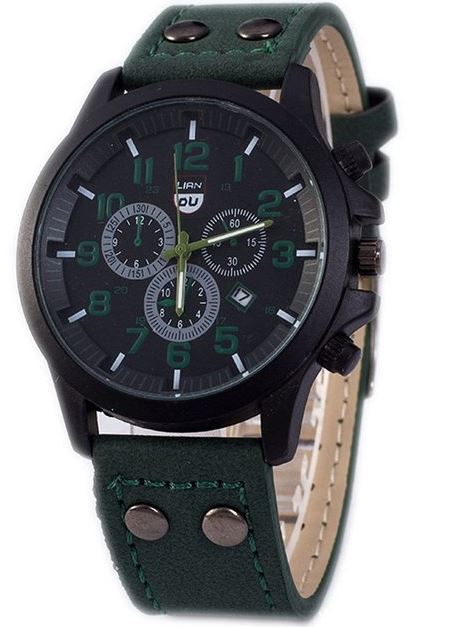 Synoke offers affordable digital watches which are a perfect choice for daily use: they feature big screens, leather straps for a comfortable fit and a 5-stars precision.
Catalogue offers models for men, women and even children, so you can buy gifts for the whole family at the same shop. Aside from cheaper models, there is a Smael (or Samael) series of watches, which imitate luxurious products fitting the business casual style.
However, the quality and durability correspond with the low prices, which could be highlighted as a minor disadvantage.
7.

Pagani Design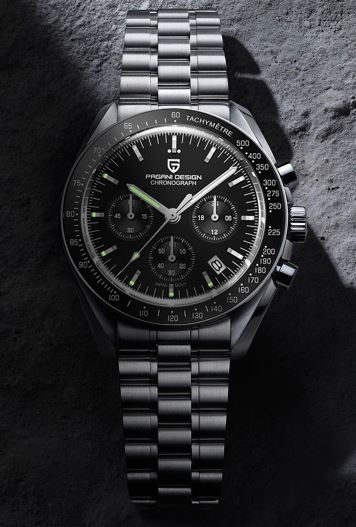 Pagani Design was established back in 2012 in China: since its first days, the brand showed commitment to a research and development approach in watchmaking. It is not surprising that the brand limits the number of manufacturing processes to 28 at a time, to ensure the highest quality and attention to international standards.
The brand's catalogue features women's and men's watches of various designs: there are classic watches with thin and medium wrist presence and small dials on silver bands, the moon watches with a chronograph, and simpler models for daily use.
For movement, some of the models use the VK63 quartz mechanism imported from Japan, which ensures durability. However, the prices are often perceived as a disadvantage: watches can cost 500$ and even more, which is one of the highest prices on AliExpress.
6.

SKMEI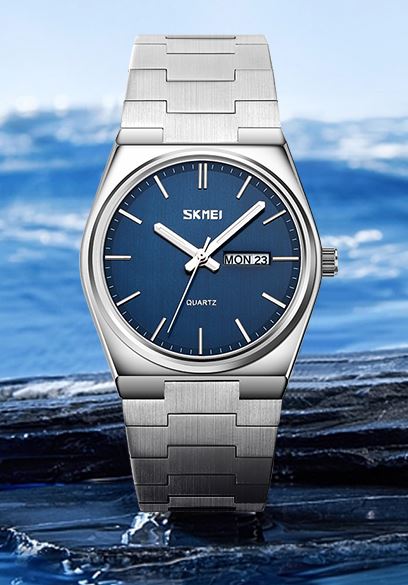 SKMEI is an international brand with a presence in 200 countries. The manufacturer gives a lot of attention to "precision, quality, innovation, customer and service".
They have some very interesting models: Cyberpunk-inspired watches with bright yellow bands, water-resistant sport watches for cyclers and joggers, smart models to track your calories and steps, and even alarm wristwatches to wake you up!
In terms of movement, the brand offers quartz watches for daily use, expensive mechanical wristwatches and digital ones – for those who need something practical. Moreover, the brand offers one of the best prices on AliExpress, so it deserves a shot.
Read also:
5.

LIGE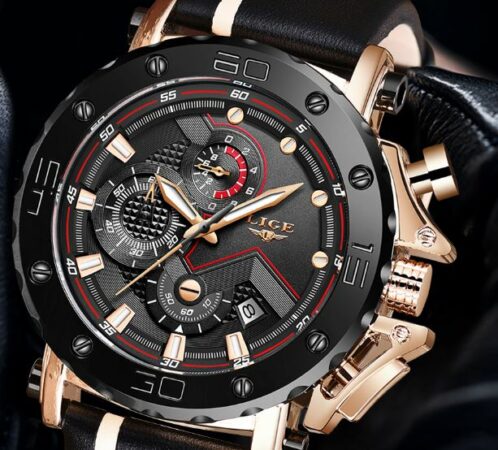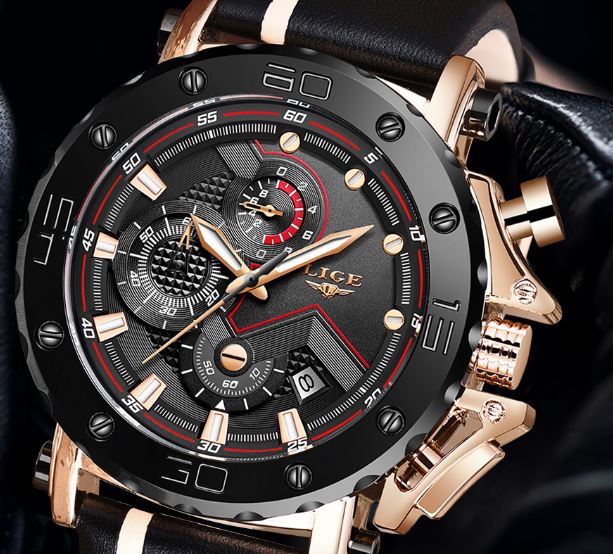 If you are looking for sports watches (or something with a prevailing military theme in design), then the LIGE brand might catch your attention with its top-selling quartz models for men.
But don't think that they only offer watches with thick wrist presence or massive dials: there are some elegant gold-like wristwatches with moon phase indicators and slim women's models with silver bands and sharp-tipped hands. They also offer watches inspired by oceanic colors, such as those in the Deep Sea Temptation series.
The only setback is the high price compared with other AliExpress-based brands.
4.

NAVIFORCE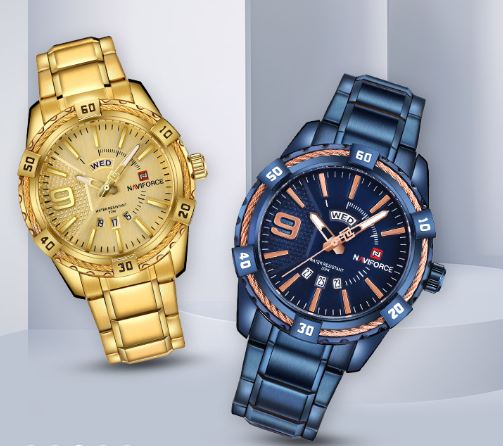 If, by any chance, you are a fan of massive wristwatches, then you will like what the NAVIFORCE brand has to offer.
Officially present on AliExpress, their shop has been operating since 2019 and has more than 98.6% of positive reviews, demonstrating the trust customers have in the brand.
While they do have a small selection of women's watches, the brand mostly focuses on male models. Aiming at "businessmen", the watches feature quartz movement (digital or calendar), two dials, lots of silver and gold colors used in the design, as well as wide straps made of stainless steel.
Among bestselling models are the Quartz Analog Digital wristwatch, the Business Classic model and the Military Luxury chronograph alarm watches, so keep an eye open for them while scanning the catalogue.
3.

Steeldive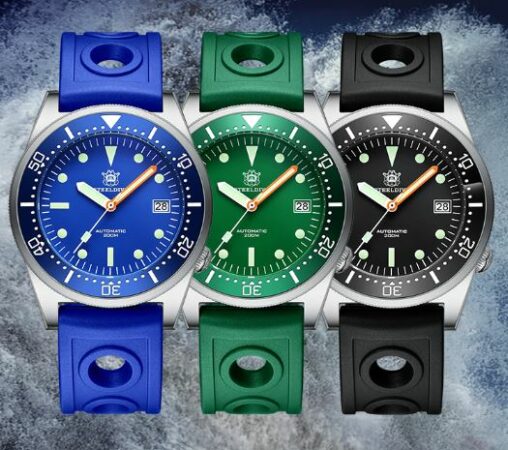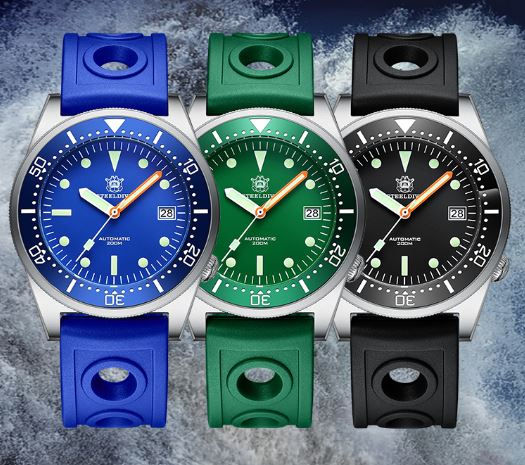 Steeldive watches are present on AliExpress through its official store, which has 97.4% of positive reviews – and this is certainly a good sign.
Operating for 12 years, the brand offers stainless-steel watches with a high level of durability. Thanks to the reinforced dial, watches are resistant to mechanical impact, and waterproofness provides additional protection against weather conditions.
Among the top-selling models are SD1953 – a tribute to the classical watches adored by business casual style lovers, and the SD1970 – waterproof mechanical watches, which will serve you for a long time.
2.

Poedagar
Poedagar is an independent Chinese brand with a luxurious approach to design, offering watches for women and men who appreciate high fashion.
While the selection is quite rich, most of the models belong to the classic series, meaning that these watches are a perfect fit for businessmen or office workers looking for accessories to complement their image. Among some of the top-selling models are square-shell waterproof watches, chronograph wristwatches and elegant stainless-steel bracelets for women.
What's even better is that together with affordable prices the brand has a very lenient shipping policy, which serves as an additional bonus.
1.

Curren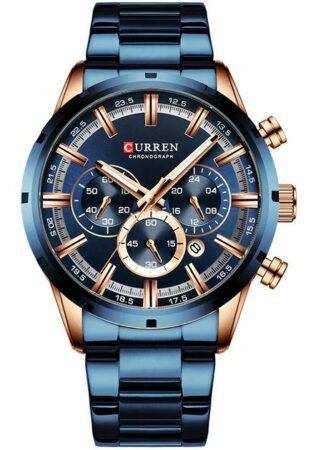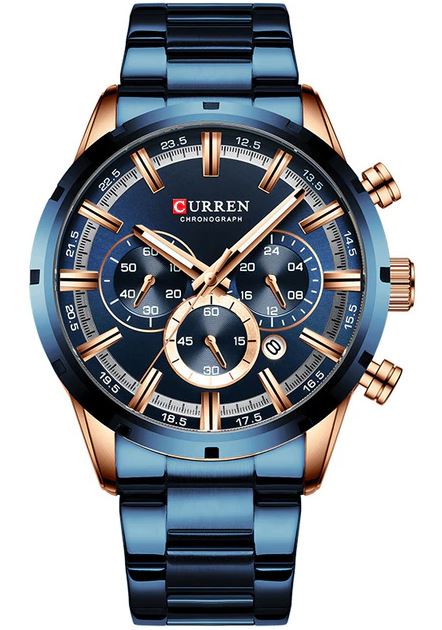 The reason we placed this brand on the top of our list is the popularity behind its products: Curren watches have an average rating of 4.6 on AliExpress, while the top-selling models count more than 5k orders.
Going with the "quality watches for less" motto, Curren offers men's and women's watches at fairly reasonable prices. A wide selection of models leaves room for customers' choice and consideration: there are smart watches with HD display, classy female watches with steel bands and rhinestone-decorated dials and many more.
What's even better is that the brand regularly releases new models, which make their way to AliExpress as well.
Which Chinese Watch brand is the best on AliExpress?
With so many brands present on the market, we tried to highlight the best of them.
Curren brand came out as a winner in this game: offering the best price-performance ratio, its watches got the biggest number of positive reviews.
In terms of versatility and available selection, Poedagar and Steeldive brands share the second and third place respectively – whether you need a mechanical or quartz wristwatch, they are a solid choice.
Honorable mentions go to Naviforce and SKMEI – two brands offering the best prices on AliExpress.
Read also: