In the dynamic landscape of smartphones, the POCO X5 Pro 5G emerges as a noteworthy player. This gadget, a product of Xiaomi, is a clear demonstration of the company's dedication to providing top-tier tech without breaking the bank.
The Price Tag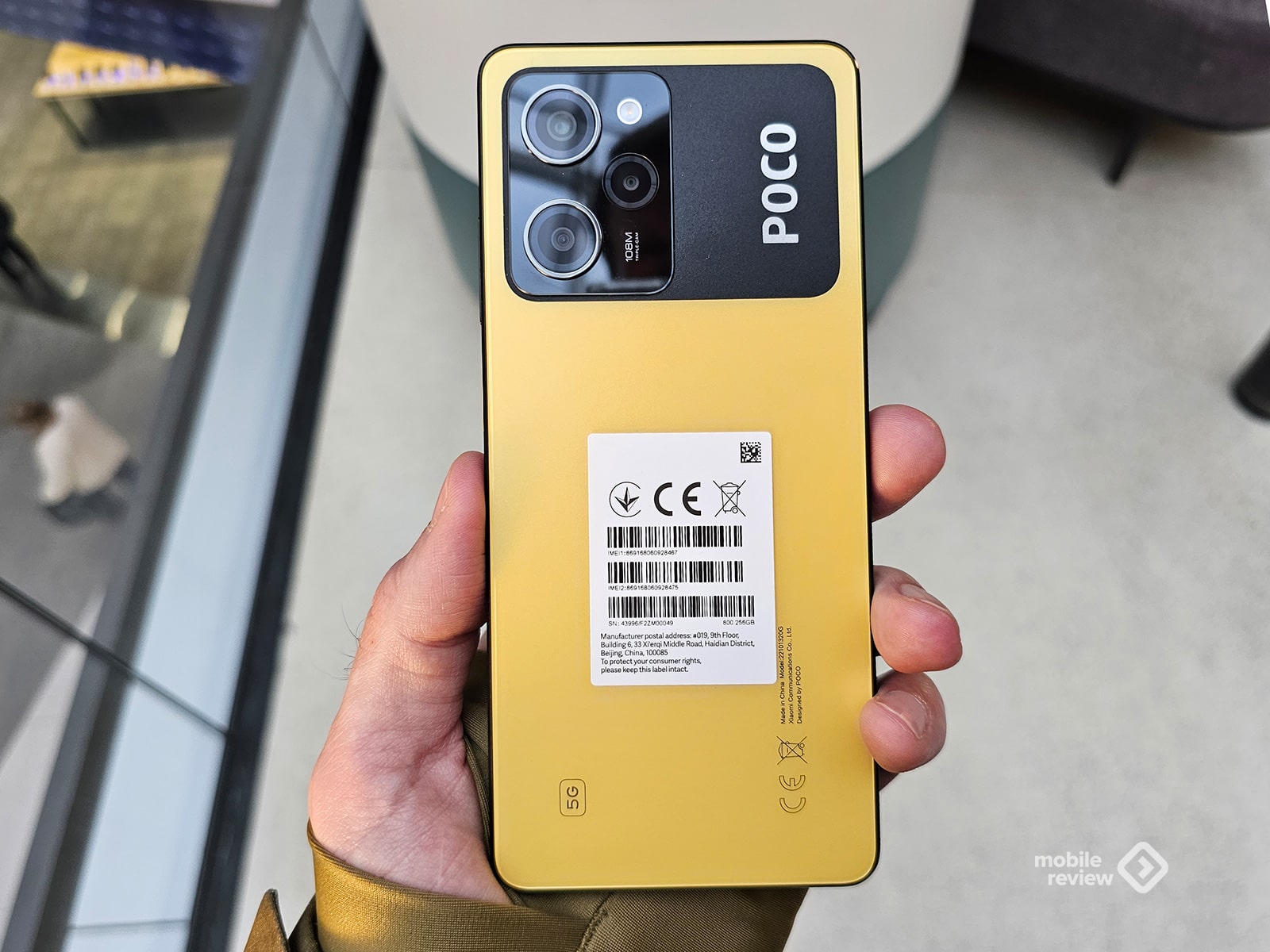 The X5 Pro is available in two configurations, each with different memory capacities and three unique color options. Here's how the pricing breaks down:
The 6 GB RAM and 128 GB storage model will set you back US $334.39. You can snag this one in Black, Blue, or Yellow.
The 8 GB RAM and 256 GB storage model comes in at US $370.09. This model is also available in the same colors.
Xiaomi's pricing strategy for the POCO X5 Pro 5G is competitive, especially when you consider the high-end specs and features it brings to the table. The price gap between the two models is about $35.70, which seems fair given the bump in RAM and storage.
The Look and Feel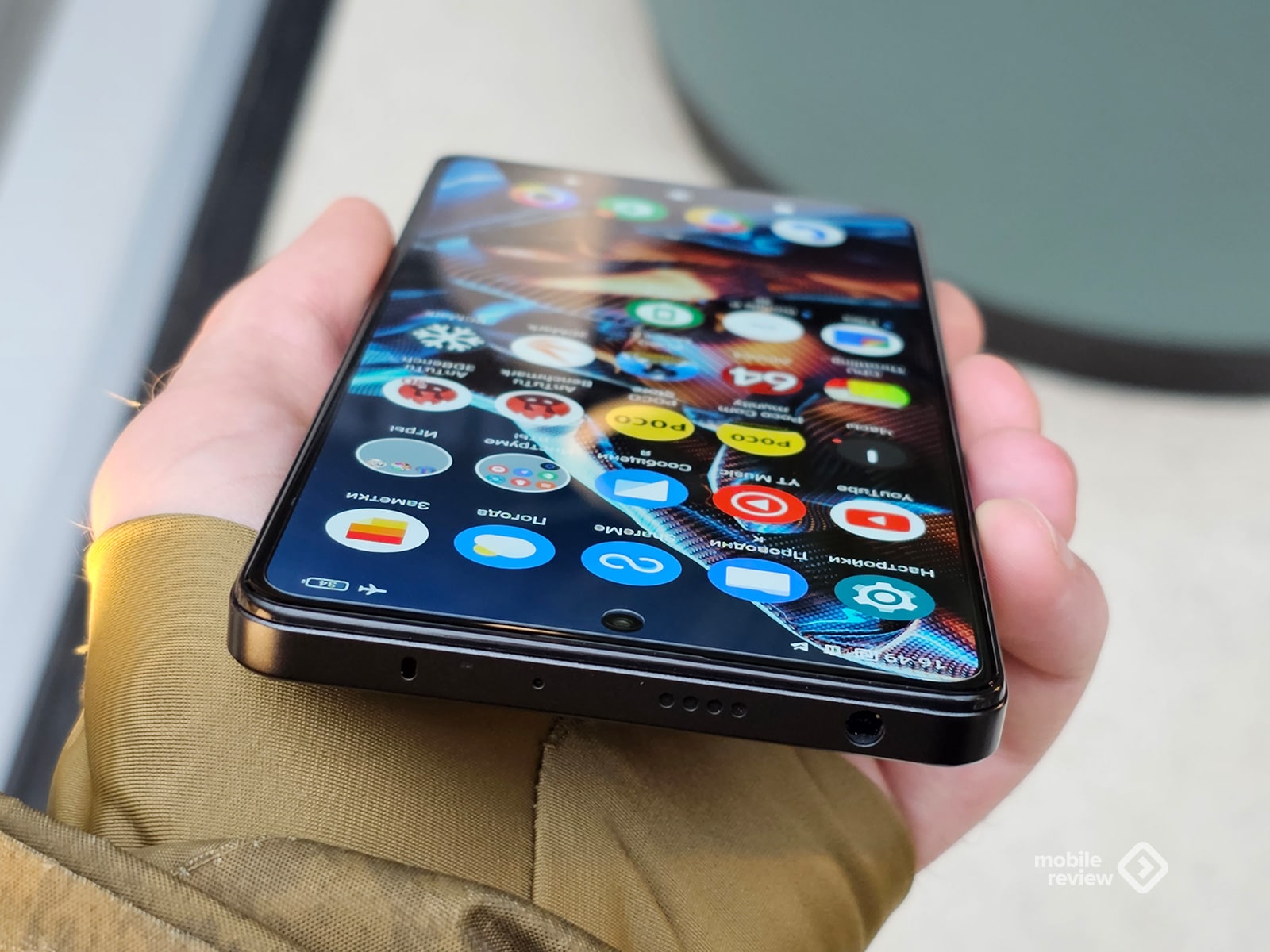 The POCO X5 is a shining example of Xiaomi's dedication to design prowess. The phone comes in three unique colors – Black, Blue, and Yellow, each bringing its own flair. The phone's sleek and contemporary design is matched by its practicality. With a side fingerprint sensor and face recognition, you get quick and secure access to your device, making for a seamless user experience.
The Display
The POCO sports a 6.67″ 2400×1080 FHD+ Flow AMOLED DotDisplay with a 120Hz refresh rate. This means you get a vibrant and fluid visual experience that enhances everything from scrolling through your social feeds to watching high-def videos. The high refresh rate ensures smooth transitions and animations, adding to the overall user experience.
The display's brightness and color accuracy are top-notch, making it great for viewing photos and videos. Whether you're tweaking a photo or binge-watching a series, the display brings out the details and colors in all their glory. The generous screen size also amps up the gaming experience, providing plenty of room for on-screen controls and making it easier to spot in-game details.
Picture Perfect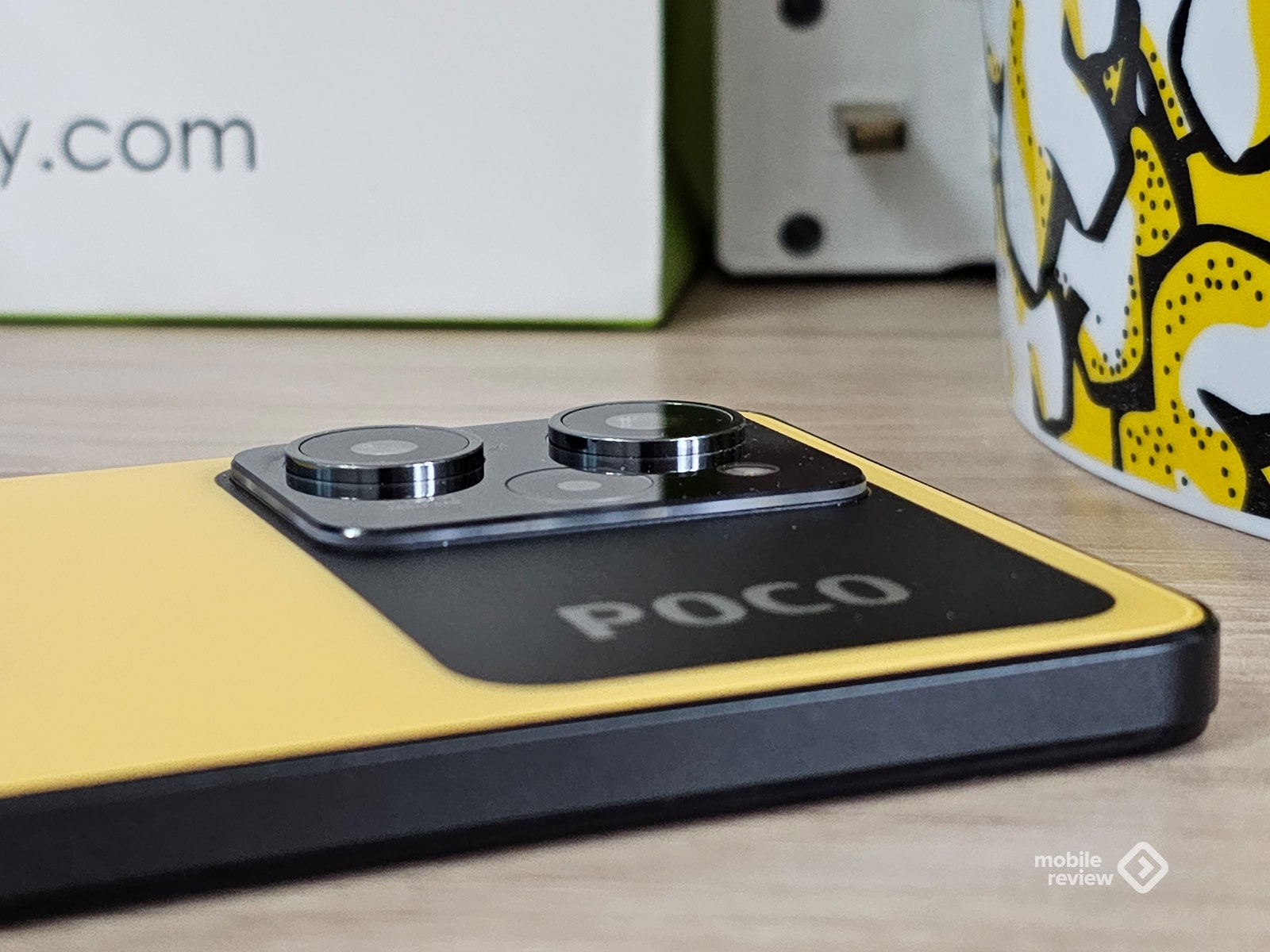 Choosing a new smartphone often comes down to the camera capabilities, and the POCO certainly steps up to the plate. It's equipped with a three-lens camera system on the rear, featuring a high-resolution 108 MP main sensor, an 8 MP lens for ultra-wide shots, and a 2 MP macro lens for those up-close details.
The 108 MP primary sensor is the main attraction, delivering crisp and vibrant photos under a variety of lighting scenarios. Whether you're capturing a spontaneous moment or a breathtaking sunset, the POCO X5 Pro ensures top-notch image quality.
The ultra-wide lens brings more into the frame, ideal for scenic landscapes or group photos. The macro lens, though not a daily driver for most, provides the ability to capture intricate details of tiny objects or textures.
On the front, there's a 16 MP camera for those all-important selfies, delivering crisp and natural-looking shots. Plus, it's got Face Recognition tech built-in, offering an added level of security.
When it comes to video, this device doesn't hold back. It's capable of recording in up to 4K resolution, so your memories are captured in stunning detail. And with a variety of camera modes like night mode, portrait mode, and pro mode, you've got all the tools you need to get creative with your photography.
Stay Connected
On the connectivity front, the Pro shines. It supports 5G, a significant upgrade from the 4G LTE we're used to, promising faster download and upload speeds, seamless HD video streaming, and lag-free online gaming.
The phone also supports Wi-Fi and Bluetooth 5.2, ensuring seamless connections to wireless networks and devices. The Wi-Fi and Bluetooth range are impressive, maintaining a stable connection across different rooms for uninterrupted browsing, streaming, and data transfer.
Smooth Operator
Underneath its sleek exterior, the POCO X5 Pro 5G is powered by a Snapdragon 778G Octa-core processor, ensuring a smooth and responsive user experience. Whether you're browsing your social media, playing graphics-intensive games, or multitasking between apps, this phone handles it all with ease.
And it doesn't stop there. The phone offers a choice of RAM and storage configurations – 6 GB or 8 GB of RAM and 128 GB or 256 GB of storage – allowing you to tailor the device to your specific needs. This means the POCO X5 Pro can handle a wide range of tasks and store a vast amount of data without breaking a sweat.
Powering Through the Day
The POCO is a powerhouse when it comes to battery longevity. With a hefty 5000mAh battery under the hood, this phone is more than capable of keeping up with your daily activities, be it gaming, video streaming, web surfing, or app usage, without missing a beat.
The device's Snapdragon 778G processor is not just about performance; it's also about power management. It ensures that the phone uses its battery judiciously, extending its lifespan throughout the day.
And when the battery does start to dwindle, the X5 Pro 5G's 67W turbo charging comes into play. It rapidly juices up the phone, a lifesaver for those hectic days when every minute counts.
Immersive Audio Experience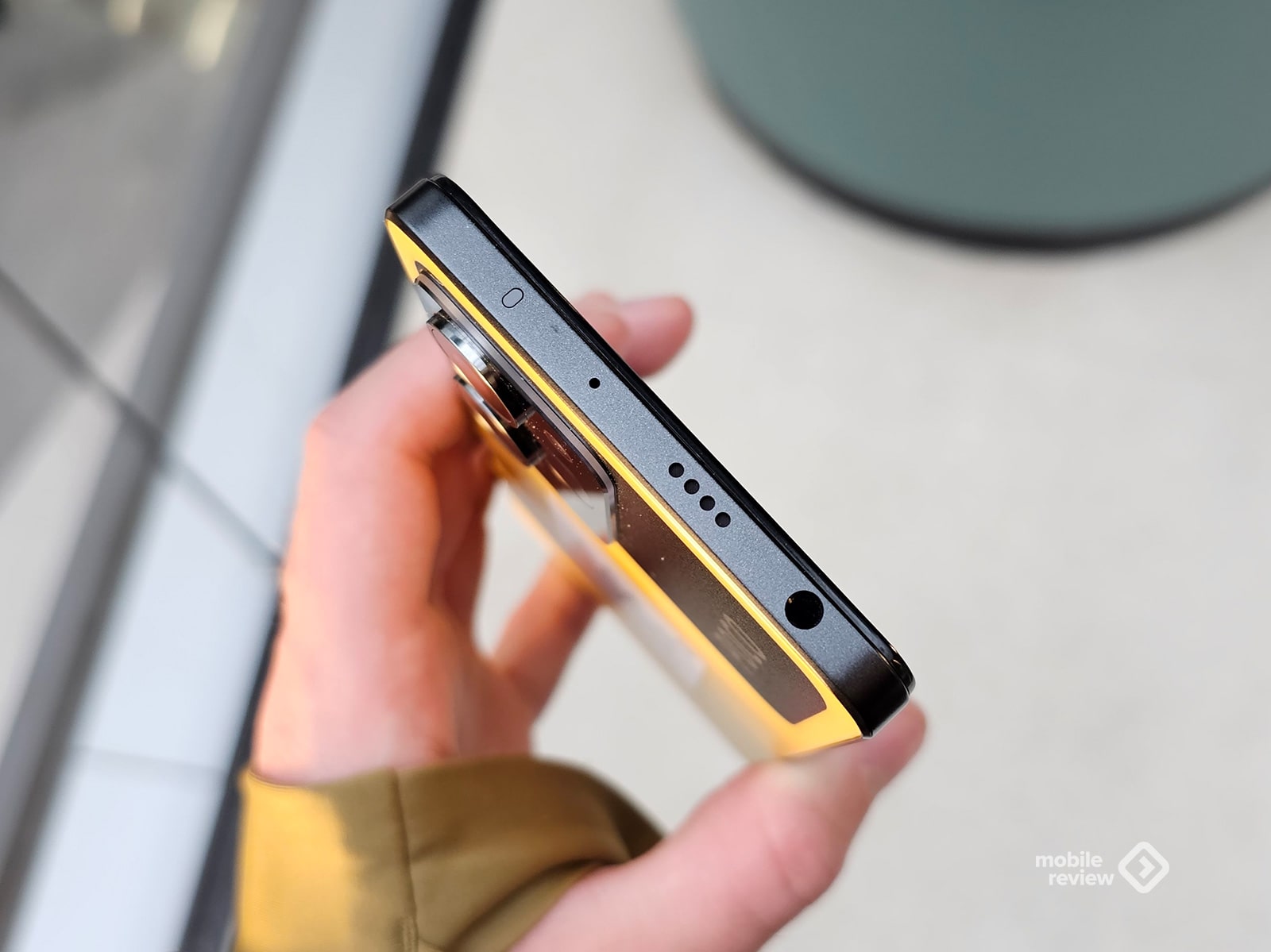 The phone hits the right notes when it comes to audio quality. Equipped with dual speakers, it delivers a stereo sound that enhances your multimedia experience, whether you're jamming to your favorite tunes, engrossed in a movie, or immersed in a game.
The speakers produce a well-rounded sound, with crisp highs, clear middle, and deep lows. This balanced audio profile enhances your listening experience, whether you're tuning into a podcast or watching an action-packed movie trailer.
In a world where the headphone jack is becoming a rarity, the POCO X5 Pro keeps it alive. This means you can plug in your beloved wired headphones or earbuds for an even richer audio experience.
In the realms of battery life and sound quality, the POCO truly shines, making it a worthy consideration for those who prioritize these aspects in a smartphone.
Standing Tall Amongst Peers
When evaluating the POCO X5 Pro 5G, it's crucial to see how it fares against its contemporaries in the same price bracket. Let's make a pit it against the Samsung Galaxy A52 5G, the OnePlus Nord CE 5G, and Xiaomi's own Redmi Note 10 Pro.
Samsung Galaxy A52 5G: While the Galaxy brings a Super AMOLED display and IP67 dust/water resistance to the table, it falls short with its Snapdragon 750G processor, a notch below the X5 Pro's Snapdragon 778G. Also, its 25W charging speed doesn't hold a candle to POCO's 67W turbo charging.
OnePlus Nord CE 5G: The Nord, with its AMOLED display and Snapdragon 750G processor, is a worthy competitor. However, its 4500mAh battery and 30W fast charging don't quite match up to POCO's offerings. Despite its user-friendly OxygenOS, it lacks the 108MP camera and the higher refresh rate that the Pro 5G boasts.
Xiaomi Redmi Note 10 Pro: As a device from the same family, the Redmi Note 10 Pro shares many features with the POCO X5, including the 108 MP camera and AMOLED display. But it's powered by the Snapdragon 732G, which doesn't support 5G, and its 33W charging speed is slower.
Read also:
Conclusion
So, what's the final word on the POCO X5 Pro 5G? This device is a comprehensive package that delivers a bang for your buck. It scores high on aesthetics, display quality, performance, and connectivity, making it a formidable player in the mid-tier smartphone arena.
Pros and Cons
The AMOLED display is not just vibrant, but also buttery smooth.
The Snapdragon 778G chipset under the hood ensures robust performance.
The connectivity options are impressive, with 5G leading the pack.
The battery life is stellar, and the fast charging is just the cherry on top.
The camera setup, while generally good, could use some improvements in low-light scenarios.
The MIUI skin might not be everyone's cup of tea.
Video Review
In a nutshell, if you're on the hunt for a smartphone that's loaded with features but doesn't burn a hole in your pocket, the phone is a strong contender to consider.