Shaving and styling your beard should be easy and affordable, but in reality, men often struggle with this when trying to do it themselves at home: this eventually drives them to professional barbershops when they could save money! However, even "dollar-stores" on AliExpress offer a simple and cheap solution to the problem – like the Vintage T9 Trimmer, which is so good that even experienced barbers keep it on hand. We are going to test this statement, and deliver you a detailed review of this model.
Specifications
The Vintage T9 Trimmer is essentially a cordless budget hair clipper available on AliExpress. It is available for purchase at an average price of $10-12, making it an optimal choice for those on a limited budget. But before moving on to an actual review, let's quickly review its technical characteristics:
Type: Cordless hair trimmer
Materials: Mixed
Package dimensions: 71×4.39 cm
Battery type: Rechargeable 18650/In-built
Charging time: USB fast charge for 2.5 hours
We are not diving into more specific characteristics, as we are going to explore them below – starting from the packaging.
Packaging and appearance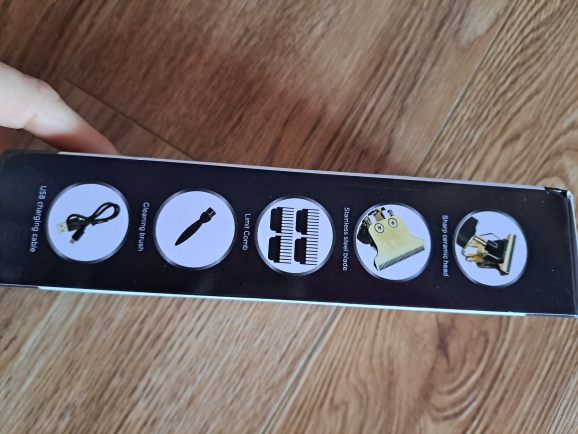 "Fancy" is one way to describe this trimmer: thanks to its appearance and beautiful packaging it's a brilliant choice if you want to surprise your husband, son or friend. The all-metal body design with engravings makes it look expensive. The trimmer head is made of a combination of stainless steel, titanium, and a small amount of plastic – and don't worry, we'll discuss this in more detail.
Trimmer is packed in a box and comes with a set of 4 guide combs, a USB cable and a cleaning brush – basically everything you need to test the product once you have received it.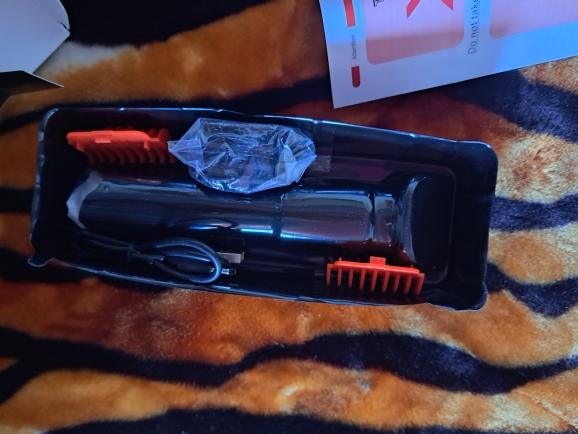 Performance
Customers agree that in general Vintage T9 Trimmer operates "very well": it has very sharp blades and a nano-grade alloy sharp angle cutter head, and the design prevents hair from clogging – it just falls off to the side. The washable blades are easy to clean and maintain. You can use this trimmer not only for your beard but also for shaving your entire head. Additionally, the included guide combs provide flexibility to experiment with various facial hair styles.
Remember we mentioned a tiny bit of plastic at the head of the trimmer? Actually, it matters a lot, because it's the moving part that is prone to breaking. Once it breaks, the entire clipper becomes unusable, so please keep that in mind.
Another notable feature is a powerful 10 W high-power rotary motor – and the good thing is that it's not that loud for a powerful hair clipper as well.
Power consumption
Charging is the tricky part since there are two options available: one with the removable 18650 battery and the other with an built-in charging port. The first one might not be the most convenient option, as each time the battery 'dies', to recharge it, you'll need to twist the trimmer's bottom cap, remove the battery, charge it for 2.5-3 hours, and then reinsert it. This process may seem lengthy. However, it's perfect in terms of power consumption from a long-term perspective. Some customers have even found a solution to the problem: you can purchase two or three 18650 batteries, keep them charged, and replace them as needed.
As for the trimmer with an in-built charging port, just plug in the USB. An LCD will show the battery percentage, and after 3 hours of charging, you'll have approximately 300 minutes of usage time. The good news is that AliExpress usually offers the Vintage T9 Trimmer with an in-build charging port, so you probably won't have to deal with removable batteries.
Pros and cons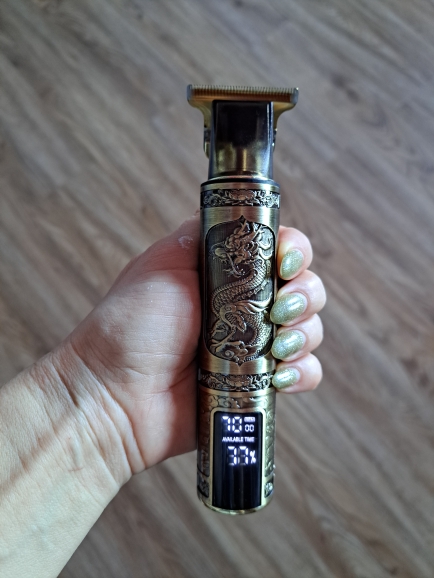 Now it's time to sum up – and we'll do it by making a list of the Vintage T9 Trimmer's advantages first:
one of the best offers on AliExpress in terms of price-performance ratio;
nice design makes a perfect gift;
made entirely of metal except for tiny plastic part;
guide combs and cleaning brush included;
sharp washable blades: easy to trim, easy to maintain;
powerful motor;
not very noisy;
fast charging, long usage time.
On the bad side, the model has its disadvantages as well – not that significant, but still important to mention:
head's moving part is made of plastic – once broken, the trimmer will be useless;
power consumption depends on the charging method;
some customers have complained that the trimmer stopped charging after 2-3 months.
Conclusion
It's safe to say that while Vintage T9 Trimmer might not be the best hair clipper on AliExpress (there are issues with plastic elements and charging methods after all), it still stands a good chance – especially if you are looking for a cheap and powerful device to conveniently style your hair at home. And in case you need to quickly come up with a nice present to surprise a man, this trimmer is a good option too! Its stylish design and well-presented packaging make it an ideal gift.
Videos
Read also: