Searching for a good hair clipper can be challenging for a professional stylist. A device intended for salon use should provide top-quality trimming and cutting for any length, while also being durable, easily adjustable and powerful enough for a busy barbershop with many customers coming up. Thankfully, AliExpress offers plenty of options for experienced professionals – one of them is the Wahl Magic Clip Cordless Hair Clipper, which we will be analyzing this time in our detailed review.
Technical specifications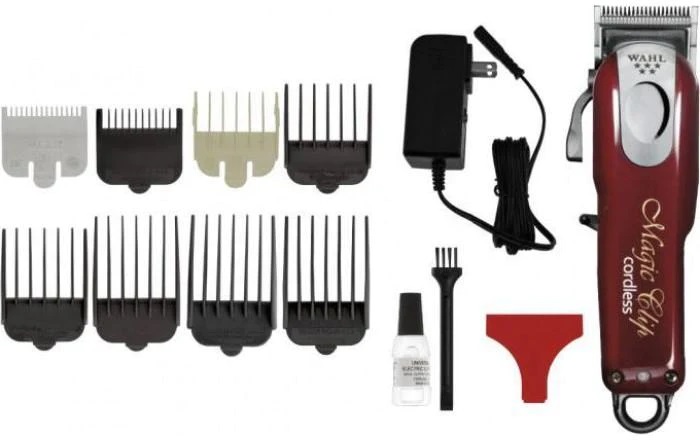 Wahl is famous in the barbers' and stylists' community: it's a professional brand with a focus on salon equipment for hair grooming, chosen and recommended by many experts. It doesn't have an official shop on AliExpress, but the brand's products are offered by many authorized resellers. And thanks to the AliExpress policy and frequent discounts, it is possible to buy Wahl products for a reasonable price, as they tend to be quite expensive.
The Wahl Magic Clip Cordless Hair Clipper belongs to a professional 5-star series, featuring a unique blade for seamless blending and texturing. It is not the most affordable model offered by the brand: the starting price falls between 100-160$ if no special offers or discounts are applied – but we know that this is not the case when AliExpress is involved. As for the rating, it stands at 4.6 based on more than 18 thousands reviews which we retrieved from different sources: frankly, the product's page on AliExpress doesn't give much in terms of customer impressions.
As we now have the background information, let's look at the product's specifications more closely:
Type: Cordless hair clipper
Battery: Lithium-ion 2200 mAh, 3.6 V
Motor type: DC (approximately 5500 rpm)
Run time: 100 min
Сharging time: 2 hours
Item weight: 290 g
Item size: 15.8 cm
Packaging and appearance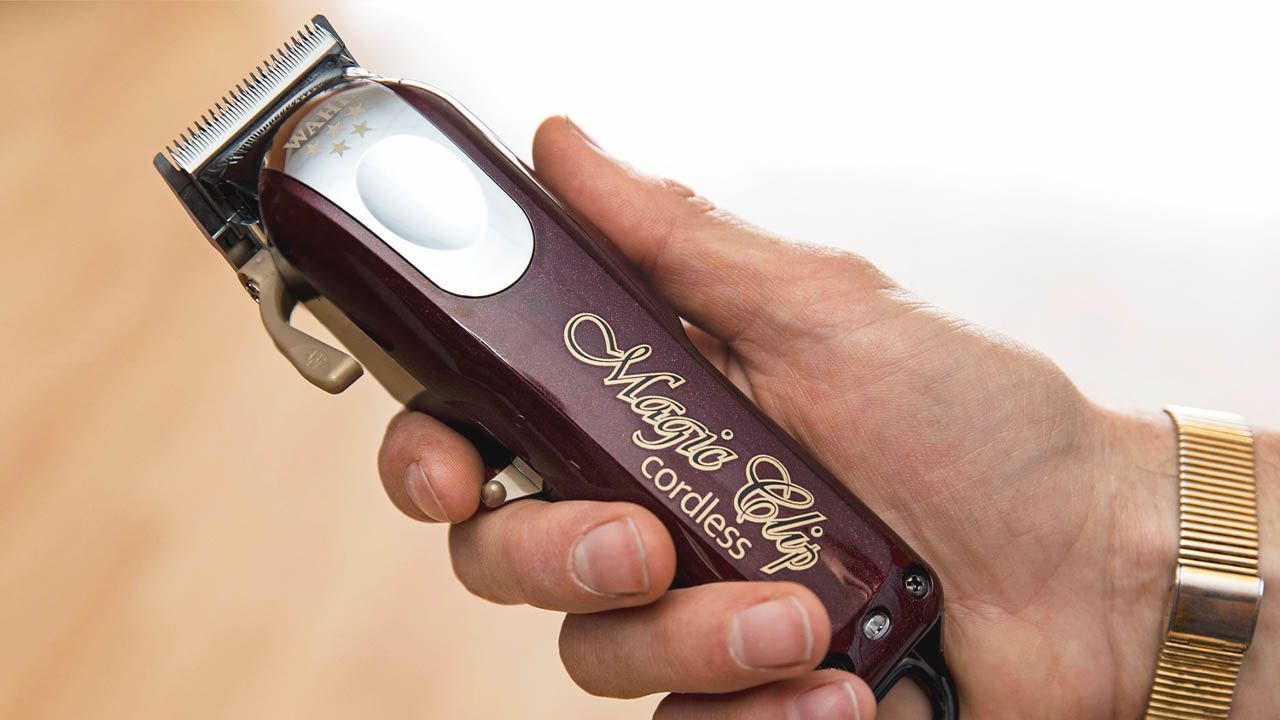 Wahl Magic Clip Cordless Hair Clipper features a somewhat "classy" and elegant design with retro aesthetics: the trimmer's body is brown and has the product's name written on it in an intricate font. In addition, it has a taper lever for easy blade adjustment. Below the cutting head, there is a small white section depicting five stars to emphasize that this model belongs to a professional series of tools.
In addition, the package contains 8 comb attachments ranging between 1.5-25 mm, a cleaning brush, a blade protector and a charger. Most likely, the oil bottle will be removed from the box to avoid customs problems, but you can use any other lubricating oil for blade maintenance.
Everything is packed in a Wahl-branded box, making it look nice as a gift. But here is an important observation from one of the customers: for a 100-160$ price point, the quality of attachments is not as good as it could be. They are described as "flimsy" and not as sturdy as the guide combs available in other Wahl products.
Performance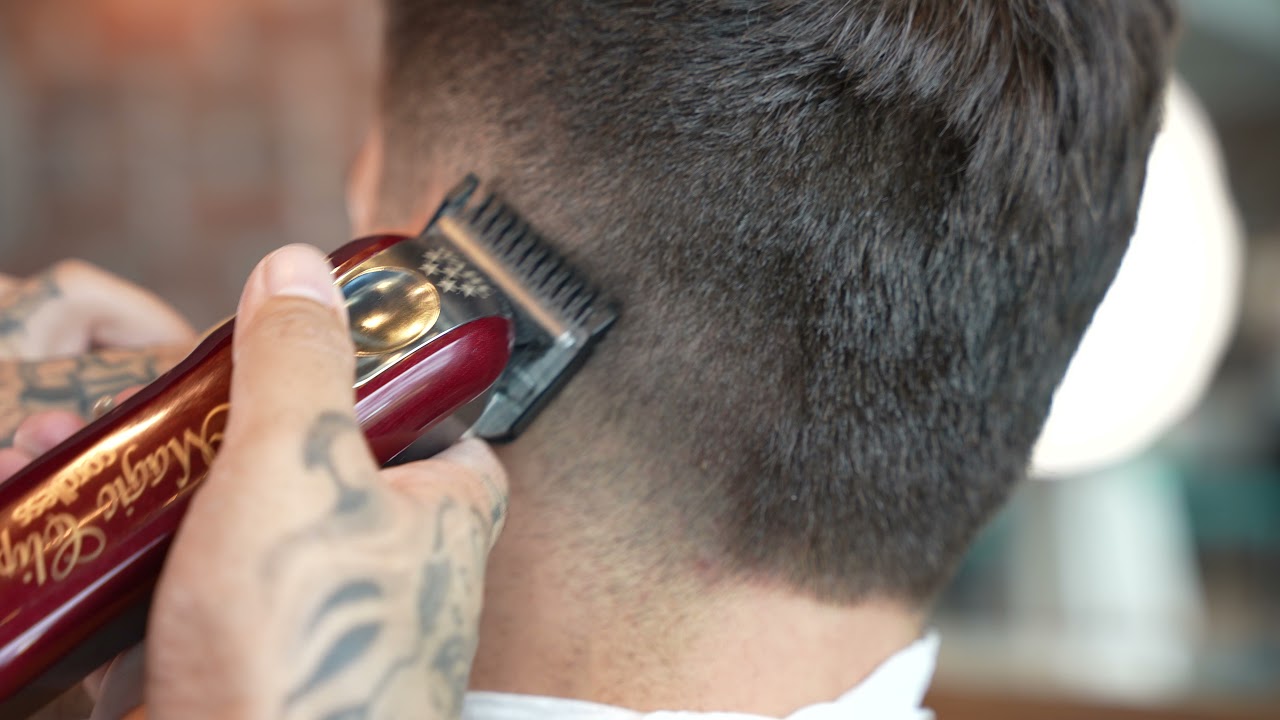 For starters, the Wahl Magic Clip Cordless Hair Clipper is equipped with a unique blade technology called Stagger Tooth Crunch Blade (sounds fancy, no?): basically, the levelled toothing is alternated with the shorter teeth in the moving upper blade, which results in two cutting tracks of different length. This is extremely effective on thick hair (as an example, for bulk removal) and for seamless blending, tapering, texturing and fading. All of that means that the trimmer is excellent in terms of versatility and precision – everything that a professional might need for his work.
As a cordless clipper, the model offers lots of maneuverability, as you don't have to limit yourself only to a space with a power socket. You get the best performance with a great battery life and a run time of 90-100 minutes on a full charge. And the charging time is decent too, as it requires only 2 hours thanks to the fast-charging technology.
The sounds and noises made by a device are also a point of interest – and no, we are not kidding! Due to the unique blade structure, the clipper makes a pleasant crunching sound while in operation. As for the motor, it is not as loud as other brands' models: for example, some customers mention that they use the Wahl Magic Clip Cordless Hair Clipper to cut kids' hair, and it is quiet enough to not scare children away from haircuts. Believe it or not, that's a great indicator!
But there are some complaints as well. It appears that the blades are not waterproof and can get rusty when exposed to moisture as evidenced by one of the customers. And to avoid dulling it is strongly recommended to oil them regularly, so the device requires a lot of care and maintenance.
Pros and cons
The Wahl Magic Clip Cordless Hair Clipper is a solid choice for professionals – and here is why:
Stagger-Tooth Blade technology for easy blending, fading and tapering;
cordless with a good charging/run time ratio;
ergonomic design: the trimmer is not heavy and puts less stress on the wrist;
comes with a set of accessories;
powerful motor for effective cutting;
fast charging technology;
makes a pleasant crunching sound;
low noise levels (in general).
But pros always come hand in hand with cons – and this model has a few:
low quality of accessories for such price: guiding combs are made of cheap plastic;
blades require a lot of maintenance;
expensive – as expected of a professional tool.
Conclusion
In the end, the Wahl Magic Clip Cordless Hair Clipper is still chosen by professionals: the unique blade technology, which allows for extreme versatility in hair styling, overrides the existing cons. But if you are looking for a home-use device, we recommend looking for something more affordable and less demanding in terms of maintenance.
Some video reviews
Read also: