A decent hair clipper is one of the most useful tools for styling, as even with a little skill you'll get salon-quality treatment at home. And when it comes to smart devices, Xiaomi never disappoints – that is the case with the famous XIAOMI MIJIA Hair Clippers, which we will be reviewing this time. For something available on AliExpress for such an affordable price, it seemingly delivers top-grade performance in terms of hair and beard styling – we'll look more closely into that and test if it is indeed true.
Specifications
XIAOMI MIJIA Hair Clippers is not the newest model of the famous brand available, but it remains popular among customers because of its quality, barbershop level cutting performance and unique features, such as multi-layer trimming for short hair. We will dissect the device for advantages and disadvantages shortly, but let's have a quick look at technical specifications before moving on:
Type: Cordless hair clippers
Materials: Mixed (blades are made of ceramic + titanium coating)
Package dimensions: 24x28x8 cm
Battery type: 2200 mAh rechargeable lithium battery, Type-C charging interface
Charging time: 2 hours
If these basic characteristics don't tell you much about the device's performance, let's now move on to a detailed review.
Packaging and appearance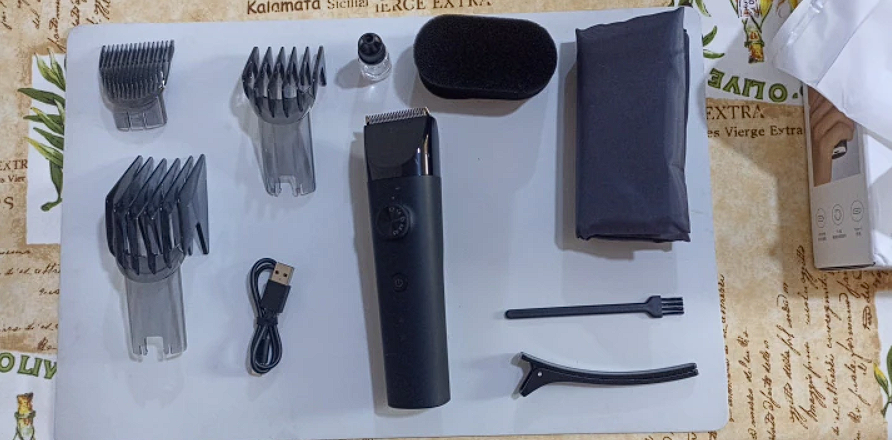 As you might expect from a hair clipper which offers a way to make professional haircuts at home, XIAOMI MIJIA Hair Clippers comes with a lot of additional accessories, aimed to ease the process of hair styling. You'll get 3 plastic combs, a brush and a sponge for cleaning purposes, a USB charging cable, a hairpin to adjust long hair and even a hairdressing cape. Truly a barbershop experience!
As for the hair clipper itself, it follows a minimalistic and ergonomic approach in design. The body is made of black plastic, with all edges rounded. Customers note that the device is not heavy – which is expected, as the net weight is just above 260 g.
Everything is packed in a nice cardboard box: a manual is included, but it's in Chinese. Because of customs regulations, lubricating oil has been removed from the package.
Performance
Many good things can be said about XIAOMI MIJIA Hair Clippers, as it offers more power and versatility than any other conventional hair clipper. We briefly mentioned this in the previous section, but what makes this device so special is its variety of customization options.
First of all, there is the multi-layer trimming feature with 5 stages of finishing – an option perfect for styling and trimming short hair, as well as creating exquisite transitions on temples, neck contours and sideburns. This became possible thanks to the moving ceramic knife with adjustments ranging from 0.5 mm to 1.7 mm in 5 stages. An additional titanium coating helps to maintain blade sharpness, meaning that this trimmer can compete even with hair salon scissors performance.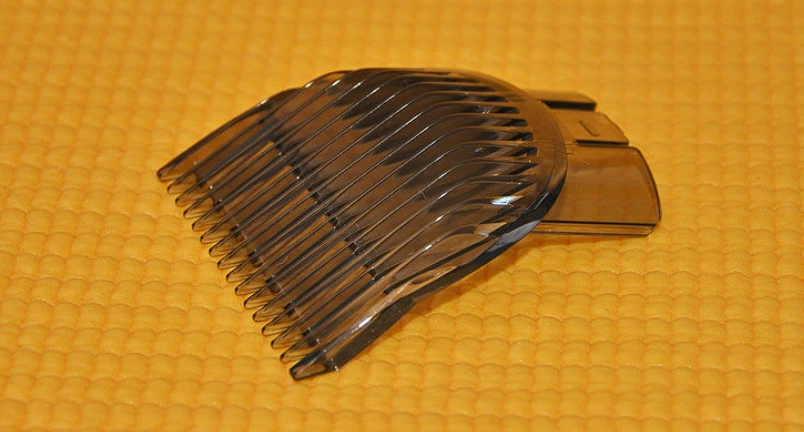 Second, don't forget about 3 adjustable plastic combs responsible for 14 different combing options. The first comb with a range of 3-21 mm is perfect for short hairstyles, and the second one with a range of 23-41 works for medium to long hairstyles. The last comb isn't exactly designed for hairstyling – rather it's suitable for finishing, acting as hair-thinning scissors.
The battery life is also impressive – the device can last up to 180 minutes on a single charge, and even if you accidentally run out of battery (highly unlikely, but still), you can use the clipper while charging.
The device is IPX7 certified, meaning that it is waterproof and can be rinsed with water or used in the shower.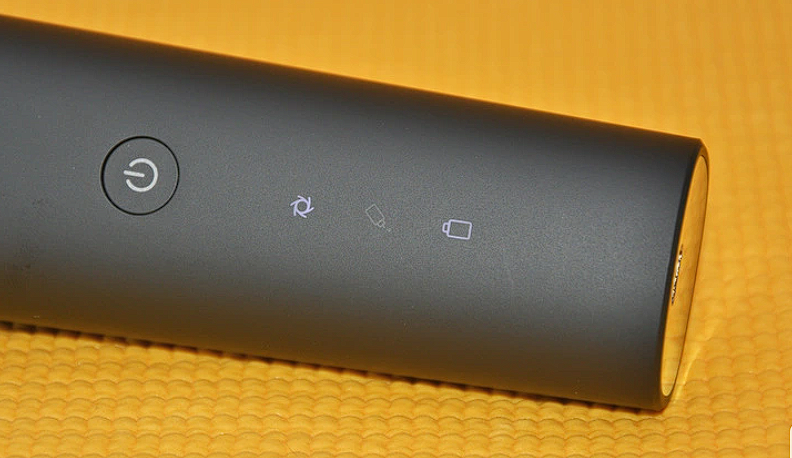 Another useful feature is the oil shortage indicator: the smart algorithm regularly checks the amount of lubricating oil remaining in the device, and the indicator will light up to notify you of the low oil levels. However, the bad part is that you won't get the bottle of oil included in the package – when bought on AliExpress, it most likely will be removed by the seller for customs considerations.
What we find interesting is the estimated service life provided by the manufacturer: according to official information, even after 300 hours of work no decrease in performance can be detected. And, honestly, after so many positive reviews from customers who tested the durability of the device themselves, we are prone to believe this statement.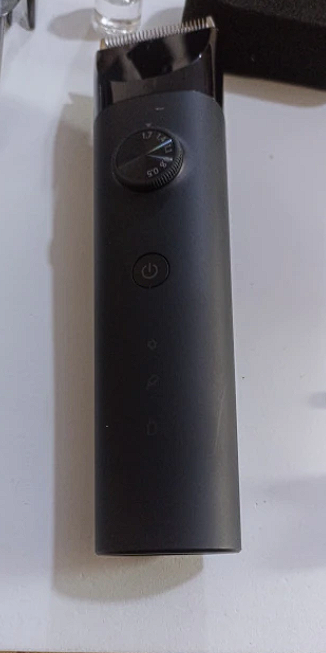 Pros and cons
XIAOMI MIJIA Hair Clippers look like a perfect solution to all of your hair-styling issues – but is it really so good? Let's compile a list of pros and cons to see if it justifies customers' trust:
unique multi-layer trimming feature;
14 combing options for short, medium and long hairstyles;
large-capacity lithium battery;
can be used while charging;
minimalistic design;
auxiliary accessories included;
ceramic knives with titanium coating featuring corrosion and abrasion resistance;
oil shortage indicator;
perfect for beginners, offers hair-salon quality at home.
However, there are also some minor disadvantages to be taken into consideration:
Chinese manual: might be difficult to understand, even with illustrative pictures;
oil is not included due to customs regulations.
Conclusion
If you are new to hair clippers but still want to get a top-tier performance, XIAOMI MIJIA Hair Clippers might be the best option: it is affordable, reliable and offers a variety of styling options. Featuring a minimalistic design, powerful battery and durable blades, it will be an excellent tool for home hair-styling.
Video review
Read also: